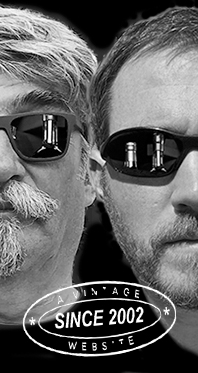 Home
Thousands of tastings,
all the music,
all the rambligs
and all the fun
(hopefully!)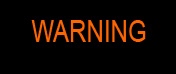 Whiskyfun.com
Guaranteed ad-free
copyright 2002-2021



| | |
| --- | --- |
| Bladnoch is one of those distilleries that I've never quite understood. I've tried some marvellously clean distillates in the past, some feinty ones as well, but all the recent bottlings that had been sabotaged with very silly wine casks have been totally sub-par in my book. But we keep faith, while remembering the very engaging Raymond Armstrong. | |

Bladnoch 'Vinaya' (46.7%, OB, +/-2020)


My god, Vinaya, what a name. Why not Vinassery? Winganza? What's even odder is that this is classic ex-bourbon, with only a little 'old sherry' thrown into the mix. So despite the lack of age statement, there's hope here… Colour: light gold. Nose: mashed turnips, new sneakers, magazines, margarine (rather proud about that quasi-alliteration), then sourdough, leaven, soot and grist, which is obviously nicer. A tad tough but I rather enjoy this sooty side. Mouth: we're far from the old Bladnochs' fat citrus, but I rather like this newer style, which shows more oak spices, ginger, cinnamon, but also this doughy, bready, fermentary side that's always very pleasant in malt whisky. I have to check but this could well be my favourite recent 'cubist' Bladnoch. Talking about the bottle, not about the whisky. Finish: medium, on fresh bread and oak spices, with touches of rye. Of course there's no rye. Comments: good, I'm deeply happy, I know I've said bad things about Bladnoch, but this time I'm extremely positive. Great progress in Wigtown, humblest kudos deserved.


SGP:451 - 85 points.

Bladnoch 11 yo 'First Release' (46.7%, OB, bourbon and red wine, +/-2019)


Vorsicht, some Californian red wine in sight! I'm sorry but unless carefully STRised, red wine is to malt whisky what pineapple is to pizza. Colour: light gold, with no roséness, hurray. Nose: sour and fermentary, a little feinty at first, but getting nicer, with some lime juice, dairy cream, notes of burrata, distant, fleeting whiffs of baby vomit, then a little caraway, aquavit, and pink grapefruits. Not your usual malt whisky, which is a clear asset as long as the palate's okay, let's see… Mouth: starts fine, fruity, clean, lemony, but the lactic notes do show up after just three seconds, with some yoghurt and double cream. That's not bad at all, in fact, since it would then be geared towards lemon tarte, with meringue s'il-vous-plaît. The nearest good thing in life after white truffles and Brora. And Frank Zappa. Finish: rather long and very lemony, with a green foundation that works very well. Green grapefruits and oranges – love green oranges as long as your gums are in good shape. Comments: I wasn't quite sure at first but I believe this is very excellent. Looks like Bladnoch is back, but we'd need confirmation.


SGP:561 - 86 points.

Confirmation he said, Charlie (Parker)…

Bladnoch 11 yo '2020 Release' (46.7%, OB, bourbon)


Hurray, they've dumped the red wine! A brainwave if you ask me… Colour: light gold. Nose: absolutely lovely that I could double-check the influence of the red wine, just by comparison, even if this cask mix seems to have been a little more active, with rather more vanilla and ripe bananas. Globally, this is cleaner, less fermentary, more on cakes, breads, panettone, croissants, also flowers, acacia, zucchini, nectar… The former expression actually had quite some bubblegum, which would only come out when you compare them. I insist, comparison is reason. Whiffs of burnt pinewood here, teak, eucalyptus… A wee smokiness for sure. Mouth: very good, firm, solid, fruity, creamy, malty, modern, with more bananas, guavas, apples, even pears, vanilla, shortbread… It's clearly lost its yeasty side, but there is no reasons to complain. Finish: rather long, more herbal, lovely. More citrus in the aftertaste, while in my old book, citrus was Bladnoch's main marker. Ah the old 10 white label! Comments: it kind of got into line, which means that it's maybe a little less 'different' than before, but this kind of orthodoxy can be good, coz not all malts can be Springbank if you see what I mean. First-rate young malt whisky, I think I'm going to buy a bottle.


SGP:551 - 87 points.

I'm so happy, a malt enthusiast needs be enthusiastic. A 2021 Edition is out, I'll try it as soon as I can but don't hold your breath.