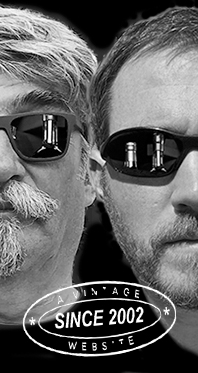 Home
Thousands of tastings,
all the music,
all the rambligs
and all the fun
(hopefully!)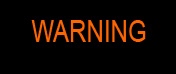 Whiskyfun.com
Guaranteed ad-free
copyright 2002-2021



---

Angus's Corner
From our Scottish correspondent
and skilled taster Angus MacRaild in Edinburgh
Macduff, Longmorn and Edradour
A bit of a mish-mash of names today, but don't we always enjoy 'mish-mashing' on Whiskyfun? Most of these, barring the obvious old Longmorn, are pretty recent or recent-is releases I believe. First up is humble wee Macduff.

Macduff 11 yo 'Batch 6' (48%, That Boutique-y Whisky Co, 1237 bottles)
Colour: straw. Nose: lemon, cereal, straw, bailed hay, meadow flowers, barley sugars. Fresh, simple, easy and yet with a reasonably firm and malty 'weight' about it. In time it gets a little more bready and beery. Mouth: this beery quality dominates here, rather bitter and peppery at first. Cooking oils, breads, mashed veg and potatoes. Not the biggest fan of this one to be honest. A sense of acrylic and plasticine too. Finish: medium, slightly salty, brown bread, toasted seeds and plain cooking oils. Comments: It's fine, but I find it a bit of an 'ungenerous' style if I'm honest.
SGP: 561 - 78 points.

Macduff 10 yo 'Batch 10' (52%, That Boutique-y Whisky Co, 1160 bottles)
Colour: pale white wine. Nose: similar but more pure, petrolic, direct and mineral in style. Still these notes of cooking oils, yeast and breads, but also some grasses, mineral oil and fabrics. Quite nice if you're in the mood for this style. With water: goes more towards cooking oils, seeds, linens and plasticine. Mouth: grassy, mashy, vegetal and yeasty. Rather sharp as well, almost saline. A peculiar style that manages to straddle mashy notes and chiselled, flinty sharpness. With water: retains this rather textural quality and once again emphasises cooking oils, mashed potatoes, yeasty bread dough and a little mustard powder. Finish: quite long, but a little plasticky, sharp and bitter. Comments: I find this kind of profile rather tough and hard word to be honest. It's a very gruff style of distillate.
SGP: 461 - 77 points.

Longmorn 22 yo 1997/2020 (58.7%, Elixir Distillers 'Single Malts Of Scotland', cask #163301, hogshead, 240 bottles)
Colour: bright straw. Nose: sometimes you 'smell' colours in whisky, this one smells yellow. Lots of buttercups, turmeric and bailed hay. This big vibe of summery fields and meadows, many flowers, pollens, dusty cereals, oatcakes and baking soda. It's not a super fruity example but it's a profile I find very attractive. With water: rice crackers, oatcakes, sandalwood, gorse and dried apricot in a flapjack. An elegant and easy balance. Mouth: a nice natural tension between sweetness and more bitter and pithy aspects. Barley sugars and malt extract, orange juice, peaches in syrup, bergamot and orange travel sweets. Alongside that you have a little hessian and white pepper. With water: richer, firmer, slightly more waxy and textural. Wintergreen, pinecones, myrtle and some sense of lemon peel. Finish: good length, peppery, warming, some general wood spices and vanilla. Comments: All very good, it's an easy yet deceptively complex and rather summery feeling sort of malt. Fresh, light and playful with a feeling of perfect maturity. It's just perhaps a little too subtle, lacks some more obvious Longmorn juiciness.
SGP: 651 - 86 points.

Longmorn-Glenlivet 15 yo (46%, Cadenhead, Dumpy, -/+ 1980)
A very rare one that I never saw before. There is a reasonable possibility that this would be from a parcel of 1964 casks that were also bottled elsewhere in this series, however as with so many old bottles it's not really possible to be sure. Colour: deep gold. Nose: it has this really textural, almost gelatinous fruitiness that only old Longmorn and Bowmore seems to possess. However, it is not immediately tropical, rather this is more on peaches in syrup, nectarines, apricot and flower honey. Vividly fruity though and with this superbly elegant thread of waxiness beneath. Even some hints of expensive olive oil and pomegranate. You also get this rather signature 'Cadenhead dumpy calling card' note of metal polish in there as well. Mouth: thick, plush and almost jammy, this sense of your mouth glued shut by old school, glycerol-textured distillate. Honeys, pollens, waxed hessian, herbal medicines and even some glimmers of cereals and cooking oils. It's rather peppery too, with this sense of herbal, dry waxiness growing over time. Big, mouth-coating, dry and rather powerful old style whisky. Oily rags, cooking oils, bouillon broth, mineral oils, something of a dry, well-aged Chenin blanc. A wine drinker's whisky as Serge might have said around 2004. I find the complexity grows over time. Finish: good length, warming, a sense of slightly salty, dried out honey, mineral oils, plush cereals, camphor, hessian, crystallised citrus fruit peels and a persistent and beautiful waxiness. Comments: a Longmorn that speaks with a Glenlochy or a Glenugie accent? It's certainly quite a ride that begins rather more classical but really evolves towards something very complex, grown up and old school in the most beautiful sense. Proof that old Longmorn was really a distillate that could sing almost anywhere from 5 to 50 years old.
SGP: 662 - 92 points.

Edradour 11 yo 2008/2020 (58.3%, OB for The Whisky Exchange, cask #372, 1st fill oloroso sherry butt, 709 bottles)
Colour: ruby amber. Nose: it's funny how these days you can almost spot different companies by the style of sherry cask they've been using this past decade or so. This one has a very 'Edradour' style about it. All on red and game meats, sods of turf, freshly brewed coffee, cranberry gravy and wee touches of wood spice and maraschino cherry juices. Spicy, meaty, earthy, punchy and rather powerful in style. Certain aspects are reminiscent of early batch Aberlour A'bunadhs in some respects. With water: a brief waft of Cuban cigar smoke, then shoe polish, boot leather and some slightly more fruity and playful notes, like a fruiter style of red chilli and strawberry jam. Works very well with water. Mouth: richly meaty and almost quite salty, like strips of Iberico ham and bone dry oloroso. Really excellent in my book. More notes of cranberries, hot paprika, toasted nuts and bacon jam. With water: now we're getting into very direct flavours of dark chocolate coated coffee beans, walnut liqueur, meat soup, biltong, black pepper and tobacco leaf. Finish: good length, drying, warming and very spicy. A rather vaporous impression of cough sweets, medical herbs and cherry liqueur. Comments: quite brilliant I think, and takes to water like a barefooted Timothy Dalton in License To Kill. It's a rather beefy and boisterous style of sherry, which may be an acquired taste for some, but for those of you who are self-confessed coveters of the 'sherry bomb', this way pleasure lies…
SGP: 462 - 88 points.

Ballechin 14 yo 2005/2020 (58.8%, OB for The Whisky Exchange, cask #158, 2nd fill sherry hogshead, 296 bottles)
Colour: light amber. Nose: streaky bacon on an iron skillet, this is usually my immediate impression with Ballechin and sherry. Cured meats, ink, tar, farmyard muddiness, graphite, crushed aspirin, iodine and a rather precisely metallic kind of peat smoke. Brittle, sharp and powerfully assertive. With water: getting funkier now, all on pickled walnuts, brine, damp earthen wine cellars, gherkins and camphor. Still some notes of ink, carbon paper and a rather sharp peat smoke. Mouth: it's a very leathery kind of sherry mingling with chilli infused dark chocolate, beef jerky, tar, embrocations, dry madeira and peat embers. Overall this impression of drying, metallic and very sharp peat smoke - that almost has acidity about it - remains dominant. With water: saltier, meatier, leaner, more walnuts, hessian, tar, brine and pickled notes. Grown up whisky. Finish: long, salty, leathery, tarry, meaty, peppery and earthy. Comments: these Ballechins are extreme whiskies that take no prisoners. What I like is that they are very much their own style, you know you aren't just tasing 'another peated mainlander'. What's also neat is that it shares some clear DNA with the Edradour, although that may be the sherry talking.
SGP: 476 - 87 points.