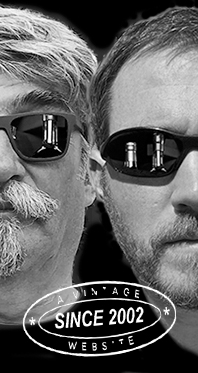 Home
Thousands of tastings,
all the music,
all the rambligs
and all the fun
(hopefully!)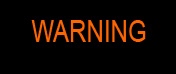 Whiskyfun.com
Guaranteed ad-free
copyright 2002-2021



More French wine brandies

So armagnac and cognac but also fine from other regions. In other words, some fine fines. Ha. Remember a fine is distilled wine (instead of marc or spent grapes). Just to give you an example…

Très Vieille Fine de Bourgogne 7 yo 2013/2021 (56%, SAB's, Islay sherry cask, batch #W04/21, 360 bottles)


An unusual set-up for sure, fine de Bourgogne matured in Burgundian wine barrels and then finished in ex-Islay sherry. Whether that was a peater or not remains to be seen, but what's sure is that what we've tried from SAB's until now has always been superb. Colour: gold. Nose: pure kirschwasser straight from a still, all cherries not destoned, plus a little wine vinegar and huge notes of acetone. Looks like we'll need to tame this one. I wouldn't call it 'smoky' this far. With water: almost no changes, except that you would almost believe they've added sorb or holly eau-de-vie. Perhaps even elderberries. I'm not sure I would have said 'Fine de Bourgogne'. Mouth (neat): very punchy, a tad more on butterscotch this time, with once again a feeling of oak-aged eau-de-vie. Rather old sloes or 'prunes' this time, perhaps. With water: geared towards malt whisky, with some lemony and indeed smoky tones, more butterscotch, some fudge, green pepper… Finish: long, earthier, grassier, spicier. Pepper stems and lees. Grapefruit liqueur un the aftertaste. Comments: hard to describe, hard to pin down. Surely a hit at any blind tasting session. Spirit for the metaverse? I really like it a lot but don't take my score too seriously, I'm lacking references.


SGP:462 - 83 points.

Très Vieille Fine de Bourgogne 7 yo 2013/2021 (56%, SAB's, peated Islay bourbon cask, batch #W03/21, 360 bottles)
Same kind of label. This should be even more 'meta'. Colour: gold. Nose: no one would blame you for saying this is malt whisky. Notes of charred American oak, butterscotch, vanilla, fudge, maple syrup, some coastal touches (there was a sea in Burgundy around 150 million years ago), a few sour tones (sour cherries) and an overall feeling of balance and coherence. That came unexpected. With water: a tad more towards citrus, perhaps chardonnay (am I dreaming?) and with a few remaining acetic tones. Balsamico. Mouth (neat): many excellent malts are like this, really. Lovely earthy tones, charred oak, maple, drops of maraschino, pepper liqueur, some Szechuan pepper… This is truly 'meta'! With water: hold on, malt whisky! Highland Park cask strength! I may be exaggerating a wee bit, but only a wee bit. Finish: long, a little more on fudge, peat indeed, and a grapefruit/citron combo that's working very well. Comments: this was all bound together by sorcery. What would the old Bourguignon monks say?
SGP:564 - 86 points.

Let's remain honest, we were extremely far from any proper French fine, let alone from cognac or armagnac (which are fines too). Let's make amend…

Château de Laubade 2000/2020 (52.4%, OB, Bas-armagnac, brut de fût)


From baco and ugni blanc 50/50, all from their own estate. We've had an awesome 1990 in the same series the other Sunday (WF 88). Colour: golden amber. Nose: praline and butterscotch, mead and young rancio, then gravy and sweet sushi sauce. All that is absolutely impeccable, firm and rather tight, while I enjoy these whiffs of old cellar and old humidor that are starting to rise to your nostrils after twenty seconds even more. With water: oils, pine resin, parsley… The wood was pretty active. Mouth (neat): lovely meatiness, with a little pine and camphor on top of many raisins and prunes. Notes of cedar wood, drier fudge… Now the piney side would tend to grow and grow, let's see… With water: no, all is fine, the raisins and other dried fruits are having the upper hand. Finish: long, rich, lingering. Some triple-sec and meat extract in the aftertaste. Comments: as good as it gets at this sort of age, I would say. You'll find many vintage Laubades in restaurants in France but those were usually bottled at 40% vol. This is very different.


SGP:661 - 87 points.

Domaine de Poutëou 1990/2021 (46.3%, LMDW, Version Française, Bas-armagnac, 300 bottles)
Never heard of this wee estate, they're located in Lannemaignan in the Gers, not too far from Labastide d'Armagnac. Colour: amber. Nose: rounder and fruitier, easier than the Laubade, rather more on tropical fruits, overripe bananas, Sauternes, apricot, tangerines, the juiciest sultanas, a few drops of hay wine perhaps… A very 'sexy' armagnac as it seems. Some white chocolate too and something a little Cognacqy, if I may. Mouth: excellent, easy indeed, even if it would tend to become a little too piney, thus losing one or three points immediately. Fruit peelings, jams, liqueurs, all that keeps a good balance while when liquorice allsorts start to kick in, it's becoming ueber-fruity and bonbony. I'm sorry but indeed, this is very 'sexy'. Finish: rather long, with the same extreme fruitiness plus even more liquorice. Comments: this goes down too well; they should do only double-magnums.


SGP:751 - 88 points.

Jean-Luc Pasquet 'Le Cognac d'Eraville L.90's' (42.8%, OB, Confluences, Grande Champagne, 767 bottles)


This a blend of various mid-1990s distillate, all from the village of Eraville. Colour: gold. Nose: I'm first finding a little calvados, with some very ripe apples, even pommes tapées (hit apples, a thing they make in the Loire valley), also pears, then more tropical touches, around guavas. Some ice wine too, then honeysuckle and lilies. I find this one rather luminous, even splendid. Mouth: extremely good, fruity, slightly tropical yet again (pink bananas), with some rose jelly, quinces, soft liquorice, proper pear liqueur and a few glasses of tangerine juice. Which, naturally, is a no-brainer. Finish: medium but fresh, with some menthol, honeydew, perhaps a little pinot gris… And those pommes tapées once again. Comments: it does not trash the armagnac, not at all, but it's still a wee bit superior, in my little book. Both high-flyers anyway.


SGP:651 - 90 points.

Fins Bois 'No.52-22' (46.6%, Swell de Spirits, Swell & Co, Grosperrin cellar, 2021)
This one's brand new. I really like what this new little company's doing, they found a different voice – and good stock, apparently. It seems that it's very old Fins Bois distilled in the 1950s indeed and transferred to demi-johns in the year 2000. Not too sure about what the '22' means. Colour: deep amber. Nose: oh, old sauces, bouillons, meads, wines, cordials and liqueurs… How lovely is that? Quinces first running the show, with a little crème de menthe and camphor, then rather apples and pears (a feeling of calvados that we've already experienced today), old well-taken-care-of cigars, then sweet soups, onions and caramel, English brown sauce, even sweet BBQ sauce (American)… There's really a lot happening in there… Mouth: I was afraid it would be too woody but not so. Splendid notes of honeysuckle, chamomile, spearmint, honeydew, dried figs, heather honey, then that wee meatiness again, around 'Anglo-Saxon sweeter meaty sauces' (please bear with this poor Frenchman)… Some sultanas too, naturally. Finish: this is where the oak starts to show a wee bit but while it couldn't go above 90.00 in my book because of that, everything remains reasonable, refreshing, and resonant (what?) Comments: a true movie-cognac (btw there's a great Cinema festival in Cognac). One day I'll further explore the 'bois' (fins, bons, ordinaires).
SGP:561 - 90 points.
Nov 29 update:

it is actually a blend of 1922 (20%) and 1952 (80%). Thanks Kelly and Michaël!

Maison Prunier 70 yo 1950/2021 (62%, The Purist Belgium, Wineforyou, Grande Champagne, 50 bottles)


Picture of a twin bottle, my mistake (thanks Ruben). From the caves de la Maison Prunier. So this has clearly spent seventy years in wood and kept a A.B.V. of 62%. Which would suggest that the cask was either stored in Kentucky, or 'high in an high attic'. Or that the inside was coated with diamond powder or some kinds of ceramics. Colour: amber. Nose: fruit wines! Fig, date, even strawberry, all that with some gravy and some marmalade, plus buttered caramel… But it's 62% vol. With water: wonderful meatiness, sausages, rabbit stew, saltimbocca, with some sage and some lemon… Mouth (neat): incredible, huge, massive, almost as aggressive as a speech by Steve Bannon. I know, we've now got one as well in little France. Incredibly citrusy, almost lemony. With water: pretty rough at +/-45% vol., as if it was much younger. Very good raisins, caramel, onion soup, mead, Trappist beer (amen), gritty, salty liquorice… Finish: long, biting your tongue, somewhat rustic, but really splendid. Almost as if 1950 was actually the year 2000. Quite some green tea. Comments: an extremely intriguing old cognac, full of mysteries. I had first thought I would keep this one for Christmas and use it as the sparring partner for G&M's 80yo Glenlivet that we haven't formally tried yet, but no worries, we have even older Pruniers. Mysterious Pruniers.


SGP:561 - 89 points.