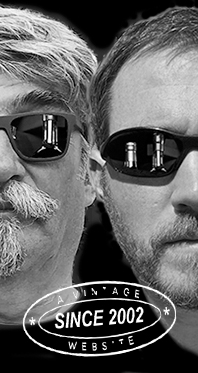 Home
Thousands of tastings,
all the music,
all the rambligs
and all the fun
(hopefully!)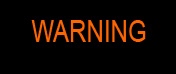 Whiskyfun.com
Guaranteed ad-free
copyright 2002-2021



| | |
| --- | --- |
| I mean, stuff coming with hip names, designs and stories, but no clear provenance. Sure we should care, even when the liquid is good! Let me give you an example that's a little stupid, but there. The new Aston Martins are faster and more reliable (not hard) than the older ones, but I still prefer to know that the new engines are actually Mercedes-Benz. Capeesh? Nah I agree, a very silly example, I could have rather used those smaller Mercedes-Benz that do actually shelter… Renault engines. Oh whatever, please scrap all that, let's just try these whiskies, randomly. | |

Glensheil 5 yo 2011/2017 (46.1%, The Single Cask, cask # cask GR115C)


Hold on, many seem to say this is Loch Lomond, some that it's Glenrothes, while others say it's English, maybe because of the battle of Glensheil (the English defeated the Scottish Jacobites). Not even sure it belongs here, but the glass has been filled, so let us proceed… Colour: pale white wine. Nose: pretty simple, with some wood smoke and some grist, plus a sourness (hints of baby's upper output, see what I mean) and a growing chalkiness. Mouth: sweet and malty, with some cider apples, more chalk, touches of icing sugar, lemon gums… What's good here is that this is near-newmake, while being already palatable and kind of mature. A turning point. Finish: medium, gristy. Chalk and lemon in the aftertaste. Comments: there must be a story behind this wee baby. Pleasant and very natural, at least it's not been boosted/STRised.


SGP:451 - 79 points.

Electric Coo 27 yo 1993/2020 (42.1%, Electric Coo, Blended Scotch, refill sherry)


This feels pretty 'Syd Barret', doesn't it, although the fact that this would be Mark Watt's and David Stirk's brainchild (apparently) would rather suggest a 'Jagger/Richards'. Let's see… Colour: gold. Nose: rather high malt content, only minimal 'empty coconut' aromas, if any. Apple pie with honey, maple syrup, and roasted pecans. Some fresh walnuts too, pack of Camels (they'll shut us down one day), drops of sourer wine, perhaps even a dollop of balsamico, over-overripe apples in the basement… Will you forgive me if I add 'something of the old Mac 30 blue label-blue box?' The grain's discreet. Mouth: I'm really not detecting much of the grain, perhaps a wee lightness? These hints of coconut water? All the rest is very good, on stewed orchard fruits and mildly spicy, er, spices. Walnut wine. Finish: medium, with more walnut wine, ale, mead, a touch of paprika, and dried fruits arriving a little late. Dried figs and café latte (do not listen, Starbucks). Comments: super good. Now, I would love to know a little more about the grain whiskies that have been involved here. Distilleries, cask #, proportions, exact vintages, wood, and even whether it was maize of wheat. Thanks in advance. PS the label also reminds of our favourite cheese when we were kids, La Vache Qui Rit (the laughing cow).


SGP:551 - 88 points.

Monkey Shoulder 'Batch 27' (40%, OB, blended malt, +/-2021)


William Grant's Monkey Shoulder has really become huge in France, so I say kudos, I hadn't wagered a penny on it when they launched it. They keep using that same 'batch 27' thing, I suppose it's only there to trick the people's inattentive brains with 'a number' (credible or not doesn't matter, Your Honour), which is one of all distillers' favourite ruses-of-the-trade, as we all know. You know, like Solera 23 etc. Colour: light gold. Nose: as I remembered it. Biscuits, porridge, a little cardboard… Now maybe did they improve it a little bit because I rather enjoy this earthiness that I had never found before. Whiffs of preserved pears and pineapples too. Kind of pleasant, or am I going soft? Mouth: I really think they improved it a little bit, it's rather fruitier, less cardboardy… Now most people drink it with ice. Finish: short, sweet. Not bad. A little tea and oak. Comments: they seem to have made it sweeter, older bottlings were really cardboardy, according to my old notes.


SGP:351 - 75 points.

Perhaps an old blend, to Boris…

House of Commons 12 yo 'No.1' (40%, OB, Buchanan's, +/-1985)
I've been having this miniature for decades, I think since Miss Maggie's time. Sadly, I haven't got any bottle of House of Lords in the stash. Colour: light gold. Nose: some old malts in there for sure, you do find soot, marrow, bouillon, metal polish, old coins and all that, as well as resins and mint, and apple pies of course. Really old style, with some possible OBE but we shall see… Mouth: starts well, on complex cakes and dried fruits, but this metallic side, which some people would sometimes call 'taste of glass' or 'taste of light' would then take over. On the other hand, some camphor and some softer spices manage to keep it all afloat and I would happily declare, Mr Speaker, that it remained a pretty good whisky. Finish: medium, on soups and sweeter broths involving raisins and other dried fruits. Comments: the better 'cuvées' by Buchanan's have often been superb. They're not very well-known within our circles, but I say that's a shame.
SGP:462 - 80 points.

Blended Grain 44 yo 1976/2021 (44.8%, Thompson Bros., 276 bottles)


All right, they're blending grains now. Apparently, this stems entirely from the Lowlands, so there shouldn't be any Invergordon in there. Colour: light gold. Nose: extremely soft and rather on maize and popcorn (North British?) as well as vanilla cake and soft halva. Sesame and peanut, gently. Wee whiffs of moss and fern, wet underbrush, shoe polish (as traces), bamboo shoots perhaps… What's particularly admirable is the fact that's there's very little coconut, if any, and very moderate amounts of vanilla. Oh and no varnish. Mouth: always this wee weakness that I find in just any grains (no core), but these notes of banana and pineapple wines are awesome, very delicate, almost refreshing. Little light chardonnay. Finish: not that short, sweet of course, not exactly sugary though, rather on grape and apple juice I would say. Comments: apart from the very old ex-sherry Invergordons that have always been the best grains in my book, this one's probably nearing the top. As far as grain whiskies go, that is.


SGP:640 - 87 points.

Speyside 'Very Old Vatted' (45.6%, Sansibar, blended malt, 485 bottles, 2015)


My God, this was bottled six years ago. Are we slow or not. Colour: gold. Nose: metal polish! Shoe polish! Malt soup! Umami! Glutamate! Wild mushrooms! Very old white Bourgogne! Roasted tofu! Jamaican coffee! Mouth: Speyside, really? This is pretty peaty, sooty, with tons of chalk and clay, white wine, fat Sancerre (I know I'm often mentioning Sancerre but in my wee mind, Sancerre and some Alsatian Rieslings really are 'whisky wines', meaning that they do share many aromatics with proper unengineered malt whisky.) Great Speysider, even if it's not very 'Speyside', except if some parts are really very old. I mean, around wartime, up to the 1950s. Doubt it… Finish: excellent, salty, savoury… Gamey aftertaste, with just a tiny soapiness that'll prevent me from going over… Comments: over this mark…


SGP:462 - 90 points.

Secret Speyside 8 yo (56.1%, Roger's Hidden Treasures, bourbon, 285 bottles, 2021)


Colour: white wine. Nose: modern. Shortbread and butterscotch, crêpes, pears roasted in butter, raw Williams pears, young calvados… Looks like pears have taken over, or rather, haven't given up control yet. I like pears. With water: same, pears and porridge plus grist and husk. Mouth (neat): pear eau-de-vie ad libitum. I have the feeling that I've tried this before, and yet I'm dead sure I haven't. How bad is it Doctor? With water: isn't this rather a Secret Calvados Domfrontais? Honestly? Remember, in general, Domfrontais is sometimes more pears than apples, even if by law, it's rather minimum 30% pears. I'm sorry we're squatting this whisky session with Calvados issues… (a big Calvados session soon on WF.) Finish: medium, rather more on doughs and breads, barley, pastries… And pear liqueur in the aftertaste. Comments: he/she who likes pears will love this. High-definition young malt from, from, from?...


SGP:751 - 87 points.

A Speyside Distillery 15 yo 2005/2021 (52.4%, Thompson Bros., 552 bottles)
Two hoggies blended and finished for two years in oloroso. Some say the bird on the label suggests this is Glen Elgin, which those tax evaders at Google's would confirm. All right, but can you trust Google? Colour: light gold. Nose: nothing says this is not Glen Elgin. Glen Elgin is a superb distillate, with a magnificent fatness, this time we're finding a little miso, mutton suet, then sultanas, fresh mint, more miso… Wow wow wow. With water: the thing is, if this is Glen Elgin indeed, it is a completely outdated distillate, absolutely unmodern, even difficult at times, and certainly a little cerebral. Existential? And magnificent. Mouth (neat): huge, superb, fat, ueberly (what?) assertive, meaty, with a fab sourness. We're bordering cheese at times. With water: oh, please call the Anti-Maltoporn Brigade! Finish: long. Comments: what was that? It's bad whisky, like some of those ugly Picassos, it's just that it would transcend our usual codes and references. Great bad whisky with something pretty Springbanky. Another bad whisky that's fabulous, right? Ooh I feel I'm losing you… And by the way, is it actually Glen Elgin?
SGP:372 - 91 points.

Speyside 22 yo 1995/2018 (55%, Dramfool, Spirit of Speyside Exclusive, sherry butt, 156 bottles)


In the old days, we used to think that any anonymous or secret Speyside was Glenfarclas. Which means that we tried quite a few pretty bad Glenfarclasses that were not, in fact, Glenfarclas. Nothing is easy, is it? Colour: gold. Nose: a fat hotness, walnuts and struck matches, gunpowder, pinecones, smoked ham… With water: much gentler, with some manuka honey and dried figs, but wee touches of sulphur remain there, hiding in the dark. Mouth (neat): marmalade, tight citrusness, then bitterer piney stuff. Not too sure. With water: doesn't handle water extremely well. Chicken soup and dried dates. Finish: anecdotal. Dry and drying. Comments: rather surprising and a little un-Dramfool in my book. Or did we find their weaker spot? (we would have added 'LOL' fifteen years ago).


SGP:361 - 78 points.

Sea Shepherd 'Navy Strength Batch #1' (57.1%, Kirsch Import, 2020)


A rather Bruichladdichy bottle. 10% of the sales go to Sea Shepherd. You just cannot be against that, so there, 100 points. Next… No, seriously, let's try it (S., you're a pain in the neck with your writings). Colour: pale white wine. Nose: fresh clean young Caol-Ila-type whisky. Kelp, seawater, oysters, ashes, fresh almonds, kippers. With water: carbolineum coming out. Mouth (neat): impeccable. Young, fresh, with notes of fresh paint (reminiscent of) otherwise almonds, brine, oysters, lemon… With water: saltier yet. Smoked oysters and just seawater. A lot of seawater. Finish: long, narrow and millimetric, extremely salty. You really feel like you've just swallowed a mouthful while you were swimming from Kennacraig to Port Askaig. Comments: pure young Islay (CI), pretty common but flawless. Go Sea Shepherd!


SGP:357 - 87 points.

Oh since we're doing peat why not a straight peater as our last one today?

Big Peat 'The Peatrichor' (53.8%, Douglas Laing, Feis Ile 2021, 5190 bottles)


Yeah I know Feis Ile was three months ago. Amazing that DL would manage to keep this series alive. Feels a bit like a 9th season on Netflix, but there, when it's good it's good, whatever the decorum. Oh and I suppose there isn't any Port Ellen inside anymore (ha-ha, very funny, S.) Colour: white wine. Nose: I mean, see the note for the Sea Shepherd, this is virtually the same whisky (minus the good cause, naturally). With water: sameish. A lot of iodine and big fat oysters – we call them No.0 (zero). Mouth (neat): same, very good. Big salt. With water: a notch stronger with the peat, otherwise same as the Sea Shepherd. Finish: grittier. A feeling of drying ashes. Comments: excellent, as usual. Just hope we won't miss Big Peat 'The Kabul Equinox Tribute To Joe Biden' Edition later in the end of September.


SGP:357 - 87 points.