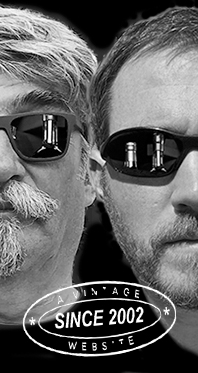 Home
Thousands of tastings,
all the music,
all the rambligs
and all the fun
(hopefully!)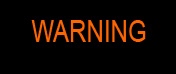 Whiskyfun.com
Guaranteed ad-free
copyright 2002-2021



More young Coal Ila



There's always more Cola Ila. At this pace we'll soon try our 1,000th Caol Ila and I am not joking, time to go ask Diageo about that pack of assorted marshmallows they had promised to me, around twenty years ago. Now I'd happily trade that pack for a hogshead of Brora…





Caol Ila 10 yo 2010/2021 (48%, LMDW, Artist Collective 5.0, refill sherry butt, 2,139 bottles)


Whether you could call 2K+ bottles a limited bottling, I'm not too sure. In my book, Malt Mill or Stromness are 'limited', not quite Caol Ila. But Caol Ila is always good… (S., what's this lousy chitchat about?) Colour: amber. Nose: peat and sherry, that's always a tricky combination. Sometimes it works a treat (Laph 74, Laga 21…) and sometimes it would just clash and fail miserably. Not quite sure yet, smoked coffee okay, smoked ham okay, salted cigars quite okay, pinewood and raisins relatively okay… Oh well, in these cases it's the palate that's king… Mouth: bingo, no clashes, this rather works. Smoked raisins, smoked oysters, pipe tobacco, salted and peppered chocolate, salty liquorice, salted pine liqueur… Well as long as any flavours can take salt, this remains fine. Phew, almost a hold-up. Finish: long, salty, smoky, a tad 'dark' (synesthesiacal compadres, ahoy!) Comments: heavy peat and heavy sherry together are always challenging, sometimes even straight nightmare worthy of a series on f****g Netflix. A successful challenge in this very case, even if I prefer my CI pure and naked.


SGP:467 - 85 points.

Caol Ila 11 yo 2010/2021 (53.2%, Watt Whisky,Japan exclusive, hogshead, 326 bottles)


They have it good in Japan. Colour: pale white wine. This should be quick. Nose: mercurochrome, lime juice, oyster juice, carbon, seaweed. Millimetric and fantastic. In a way, this is Scottish sake. With water: since we've mentioned sake… Mouth (neat): pure sweet lemony seaweedy smoky palate. With water: immaculate smoky whisky, getting just a tad more on rooty vegetables, beets, celeriac… Finish: sweeter, long, pure, fermentary, even yeasty, and totally superb. Comments: extreme purity, white mezcal from Islay. It seems that the years in wood only filtered out the roughness and a few unwanted aromas and flavours, and kept the spirit totally pure and crystalline. You could almost settle a new religion around those concepts, even if CI is a distillery that's 'run by one man and thirty computers'. Computers have become our masters, have they not?


SGP:456 - 89 points.

Caol Ila 13 yo 2007/2021 (48.5%, Decadent Drinks, Equinox & Solstice)


From their autumn edition. Late as ever… I mean, I am late as ever. Colour: white wine. Nose: totally Islay, that is to say full of seawater, raw wool, chalk and bits of kippers and oysters. What it hasn't quite got this far is lemon but that may come… The woolly side never stops growing on the nose, I'm even finding some Woolite, washing powder, fresh-laundered sweater and all that. In short, a very clean CI (you've outdone yourself once again, S.) Mouth: very salty and briney, going towards green olives and green peppercorn, while some kind of lemon chutney and a feeling of coal smoke would complement all that. Smoked olive oil. Finish: long, with more smoked olive oil and a lot of brine. Very moderate tarriness, sauvignon blanc and a couple of whelks in the aftertaste. Grated lime zest. Comments: very pure, very vertical, extremely good. We're approaching the 88 mark.


SGP:466 - 87 points.

Caol Ila 13 yo 2007/2021 (55.6%, The Whisky Exchange, hogshead, cask #320247, 242 bottles)


I would suppose this one will be similar. Colour: White wine. Nose: not quite, this one has more tar, coal, new wellies, also iodine, bandages… I would have put this one on the south shore, really. With water: it got rounder, with a little custard and a little butterscotch. I suppose the cask had been more active than that of the Decadent one. Some nice Islay mud and raw peat too after a while. Mouth (neat): closer on the palate, also much more lemony, zesty, tight and indeed, vertical. More bruits or bonbons but that may be the higher ethanol. With water: sweet, citrusy, with some wine gums. It was not the higher ethanol, this is a rather sweet Caol Ila. Finish: long, with some limoncello and one good oyster. Limoncello and oysters? Hem… Comments: it think I enjoy the brinier ones a tad better, but his one was very excellent too. Sure bets.


SGP:556 - 86 points.

Caol Ila 7 yo 2014/2021 (59.1%, The Whisky Exchange, hogshead, cask #311507, 251 bottles)


This is a little young, no? Let's see whether the hogshead had been super-fast or not. Colour: white wine. Nose: candy sugar, croissants, butter cream, smoked malted barley, then ointments and balms. A little jasmine too, perhaps fresh turnips. Intriguing… With water: tends to close. Weissbeer, plaster, bandages… Mouth (neat): loads of sweets, smoked, with some grey pepper and perhaps some radishes. Something gritty on your tongue. With water: water kills the sweets (not obligatorily a bad thing) and makes it all greener, smokier and more fermentary. It would also pull out some chilli notes. Finish: rather long, really gritty now. Oversteeped green tea with some lemon. Comments: not an easy one and possibly rather an example of a great whisky in the making, as Samaroli used to bottle within his Ageing Monography series, remember?


SGP:656 - 85 points.

Caol Ila 8 yo 2012/2020 (57.8%, Signatory Vintage for Navigate World Whisky, 1st fill sherry butt finish, cask #12, 525 bottles)


This one, which was bottled for South Africa, could be a little explosive, so careful… Colour: copper amber. Nose: dried porcini and gunpowder at first, then walnut wine, cigars and pipe tobacco. Exactly what we were expecting. No clashes peat vs. sherry this far. With water: marrow, umami sauce, Chinese mushrooms and a new box of cigars. Cubans, naturally. Mouth (neat): massive and much sweeter. Peppered blood oranges, perhaps, smoked Turkish delights, tarred liquorice allsorts, heavily reduced PX (paxarette-style), chilli liqueur… See what I mean? With water: success! Eggplants stewed in honey (I know that sounds odd) and baked ham glazed with honey. Very lovely meatiness. Finish: there, the walnuts are back. Nocino a.k.a. green walnut liqueur (check Silver Seal's, they're excellent!) Comments: I was scared but everything went smoothly. Very well produced. Mind you, it's only 8!


SGP:666 (devilish profile) - 87 points.

Caol Ila 2014/2020 (60.4%, L'Esprit, 10th Anniversary, Château Latour, cask #2005795, 293 bottles)


I know I'm late but happy anniversary, L'Esprit and Whisky & Rhum! Not too sure this very young CI spent the totality of its short life in a Latour cask (so Cabernet red and fresh French oak), but let's just try it. Colour: blush and orange wine, 50/50. Nose: blackcurrant buds, geranium, seawater, kippers, liquorice, grapefruits, diesel oil… I'm happy and honoured to report that there are no clashes this far. With water: sour wines and beers, sour cherries… I'd have said pinot noir but naturally, there isn't a single drop of pinot noir in Latour. Mouth (neat): oh hell, why not! I would suppose the spirit spent only a short time in that Latour barrique, as the grasses, the artichokes, the raspberries, and even the tomato leaves in there seem to behave. Some nougat too, sesame, oranges… With water: clap clap clap, this is the best part. Raspberry liqueur with some seawater and smoked almonds. Sounds extremely loco, I know, but since balance was achieved, I would applaud the combination. I'm sure this is not only the result of pure luck. Finish: long, on peppered and smoked strawberries this time. Strawberries and pepper works. Comments: phew! Now please make this again…


SGP:766 - 86 points.

Quick, a last clean one… No, actually not, I think I'll keep those smoked strawberries in my mouth for a little longer, adios.