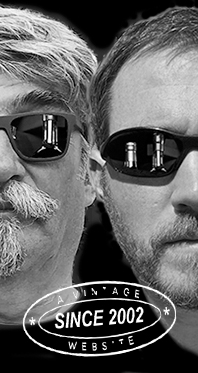 Home
Thousands of tastings,
all the music,
all the rambligs
and all the fun
(hopefully!)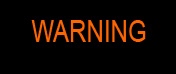 Whiskyfun.com
Guaranteed ad-free
copyright 2002-2021



---

Angus's Corner
From our Scottish correspondent
and skilled taster Angus MacRaild in Edinburgh
Mostly newish whiskies in pairs
I know, what a snappy title right? Still, it is at the very least accurate.

Auchentoshan 21 yo 1999/2021 (51.3%, Lady Of The Glen, cask #501673, refill bourbon barrel, 30 bottles)
Only 30 bottles, what happened here I wonder? Colour: bright gold. Nose: hey! What's this? Honeys, pollens, mirabelle, olive oil cake, beeswax, eucalyptus oil. Gregor seems to have bottled some 40 year old Glen Grant by mistake. Seriously, this is just a pile of soft honeys, green fruits and wonderfully concentrated syrupy natural sweetness. With water: abundant green fruits, freshness, wildflowers, waxed canvass and honeycomb. Lush! Mouth: I'm beginning to understand why there might only be 30 bottles now. This has the profile of an extremely concentrated, oxidative profile which also held its strength well. More of these very rich honeys, pollens and beeswax, but with a much bigger voice from the wood now too. Clean, toasty wood spices, bergamot, bitter orange peels, tarragon and more eucalyptus resins. Still excellent mind you. With water: works very well with water as it eases up on the woodier dominance. There's more balance now with some spiced jams, quince, putty, aniseed, crystallised citrus fruits, candied peels and more of these wonderful resinous beeswax qualities. Finish: good length, again maybe a tad too astringent but we're still comfortably in these nicely honeyed, fruity and waxy territories. Comments: only the slightly astringency on the neat palate and finish will prevent me going higher. But this is still the best Auchentoshan I've had in ages. Now, go find a bottle…
SGP: 651 - 88 points.

Auchentoshan 21 yo 1997/2019 (50%, Hunter Laing 'Old Malt Cask', cask #15754, refill hogshead, 249 bottles)
Colour: pale straw. Nose: typically light, cereal-dominated Auchentoshan. Almost effervescent with these subtle notes of toast, oatcakes, breakfast cereals and fresh linens. Some citrus air freshener and touches of icing sugar. With water: a little more character now with some nice notes of bailed hay, soda bread and popping candy. Mouth: this is the trouble I so often find with Auchentoshan, plainness. It's fine, clean, light and nicely sweet, it just feels kind of plain and airy and thin. This impression of lemon air freshener again, barley water and a little bubblegum. With water: lemon barley water diluted with soda. Malt extract, cream soda, a little lemon peel. Again, it's just a bit plain. Finish: short, light, sweet, cereal dominated. Comments: It's fine, very pleasant in some ways, it's just the 'triple distillation' issue for me.
SGP: 531 - 81 points.

Arran 8 yo 2012/2021 (59.2%, Watt Whisky, bourbon barrel, 173 bottles)
I haven't tried any Arran for far too long, let's immediately rectify this unacceptable situation… Colour: straw. Nose: creamy porridge! At least that is the first impression I get, porridge with a big spoon of honey run through it. Then some very attractive notes of yellow plums and daffodils, sometimes I get aromas in colour co-ordination, which is absolutely the case here, this is a very 'yellow' whisky. Ah of course, now daffodils too! With water: I find it developing more towards dry cider, flowers and vase water. Feels quite summery, which is great because it's currently pissing with rain here in Edinburgh. Mouth: custard, sweet wines, cider apple, subtle hints of melon and some more robust barley sugar notes. With water: opens up more onto pure cereals, baking powder, starched linens, white flowers, small hints of hessian and white pepper. Rather big in fact with a lovely freshness. Finish: medium, grassy, lightly sappy, more cereals, seeds and various pollens and flowers. Comments: 8 years is a lovely age for many whiskies, don't you think? I'm a big fan of this humble wee Arran. Bags of freshness and easy charm. Feels as though it would make a superb highball, or is that still sacrilege to say?
SGP: 541 - 86 points.

Arran 17 yo 2002/2020 (49.2%, The Whisky Agency, barrel, 185 bottles)
Colour: bright straw. Nose: what's fun is that there's quite a bit of similarity to the 2012 in that you get this immediate impression of freshness, sweet porridge, plain cereals, raw barley and flowers. However, there's clearly an added dimension from the extra age in the form of a globally more honeyed and syrupy character. Some wonderfully concentrated notes of green and orchard fruits beneath those initial aromas. Very attractive. Mouth: a slightly lactic and milky sweetness on arrival, milk bottle sweets, creamy porridge vibes again, condensed milk, custard and vanilla cream. Some impressions of custard doughnuts and various other 'naughty' pastries. Sweet, easy and with just the right glimmer of fruitiness and floral notes. Finish: long, and actually with some wonderfully vibrant and more assertive fruits coming through such as guava, star fruit, kiwi and grapefruit in the aftertaste. Comments: that big flush of fruits in the finish was a great wee surprise.
SGP: 641 - 87 points.

Westport 21 yo 1999/2020 (43.8%, The Whisky Cellar, cask #800075, hogshead, 164 bottles)
Westport of course being Glenmorangie 'incognito', as well disguised as a giraffe in dark sunglasses at a Pterodactyls only techno night. Colour: white wine. Nose: light, delicate and extremely elegant. All on apricots, yellow plums, dried flowers, vase water, sunflower oil, hand cream and condensed milk. The perfect whisky for an evening's first dram. I also find tiny impressions of mineral oil and sandalwood. Mouth: interestingly, it is these mineral touches that come through more clearly here. Along with some unusual notes of cardboard and acrylic. Concrete, white flowers, plasticine, hessian and bitter herbs. Slightly unlikely perhaps. Reminiscent of some old school Cadenhead AC bottlings from the 1990s. Finish: medium, light bitter, herbal, floral and on plain cereals. Comments: loved the nose, the palate was little more challenging I think, but overall it's a pretty fascinating, 'bare bones' take on the distillery character.
SGP: 451 - 84 points.

A Highland Distillery 16 yo 2005/2021 (57.1%, Watt Whisky, refill sherry butt, 628 bottles)
There are whispers on the wind that this is from a distillery that rhymes with 'Mensporranflea'… Colour: amber. Nose: mmmm, big fudgey, nicely sharp, prickly sherry. Tinned dark fruits, sultana, malt loaf, singed raisins, Irish coffee and a wee sprig of fresh mint. An excellent sherry cask I think. With water: ever so slightly gamey now with touches of old pinot noir, date cake, hessian, fig, five spice and baked plums. Mouth: fudge, raisins, sultanas, cocoa, bitter chocolate, walnut wine, cough mixtures and a few dried mixed herbs. Direct, straight, classical and extremely good! With water: really hits its stride now. Lots of soft, mulchy earthiness, light tobacco notes, more of these lovely soft dried fruits and further notes of espresso and bitter chocolate. Finish: long, leafy, lightly minty, fresh with bags of this super clean, lightly earthy, fruity sherry in the aftertaste. Comments: Terrific selection. I love this kind of refill sherry cask that has plenty left to give but never drifts into total sherry bomb territory. Super clean, bright, but still rich and full bodied. I could quaff this all night long.
SGP: 561 - 88 points.

Glenrothes 9 yo (58%, Dràm Mòr, cask #2851, moscatel finish, 340 bottles)
Moscatel being a very sweet style of sherry wine not dissimilar to PX. Colour: rose gold. Nose: indeed, sweet, young Speyside malt. Lots of nectars and syrups and various honey notes. A very nice impression of sweet wines like young Sauternes, also grape must and lemon curd. With water: interesting, reduction brings a more cereal and vegetal side, rather as if it 'deleted' the finishing. Mouth: same, very sticky, syrupy but not 'unnatural' which is always good news I think. Various sticky fruit jams, citrus curds, candied fruit peels and jams. Some impressions of freshly glazed pastries too. With water: unlike on the nose this still rather sweet, only now more floral and perhaps more obviously vinous and green with some snapped twigs and grape must. Finish: medium, jammy, some green bramble leaves, white pepper, hessian and more of these nice musty notes. Comments: I think this finishing was quite smart and worked very well. Watch these young Glenrothes, they are pretty good drams I think.
SGP: 641 - 85 points.

Glenrothes 21 yo 1997/2019 (40.8%, The Single Cask, cask #262, refill sherry hogshead, 270 bottles)
Colour: orangey amber. Nose: very soft, as you'd expect from the ABV, but also rather charmingly old school with this very leafy, aromatic sherry profile that incorporates many subtle dark fruits, milk chocolate, leather, rancio and even some lightly crystallised exotic fruit notes too. Some earthy teas, eucalyptus and plum wine. Sort of fragile, but very beautiful. Mouth: perfectly fresh, clean and rather nutty sherry. Also with a lot of milk chocolate so that it becomes rather like a Snickers bar with this additional caramel sweetness. Indeed, there's further notes of caramel and coconut chocolate wafers, rosewater, mint tea and red liquorice. The strength may be low, but it never feels like it's holding it back. Finish: medium in length, soft, juicy earthiness, tobaccos, mushroom powder, miso and hints of soy sauce and pomegranate molasses. Comments: Extremely dangerous whisky. Please do not store your bottles near a tumbler glass or you may find them mysteriously evaporating. A little more oomph of ABV would have propelled this one very close to 90 I think. As it is…
SGP: 651 - 88 points.

Ledaig 12 yo 2008/2021 (55.8%, Cadenhead Authentic Collection, bourbon hogshead, 244 bottles)
Colour: pale white wine. Nose: typical and typically great! Crystalline peat smoke, lemon juice, some slightly more grubby puffer smoke in the background, creel nets and a big surge of pure seawater. Impeccable and pristine modern peated malt whisky. With water: big, sooty, slightly mechanical smokiness, with impressions of preserves lemons, black olive bread and smoked sea salt. Mouth: richer, oilier and rounder than the nose suggested. Big, thick notes of tar, malt vinegar, chip fat, mercurochrome, lemon juice and smoked olive oil. Impressions of sardines and anchovies in brine along with green olives in dirty martinis. With water: more refinement, goes towards gentian eau de vie, natural tar, vapour rubs, bandages, medical tinctures, TCP and smouldering peat embers. Really great with water actually. Finish: long, perfectly sharp, coastal, medical and still displaying a lovely depth and weight to the peat smoke. Comments: modern Ledaig is very hard to argue with.
SGP: 367 - 90 points.

Ledaig 12 yo 2008/2020 (55.9%, Archives 'The Fishes of Samoa', cask #70003, hogshead, 249 bottles)
Seriously guys, when are we going to get 'The Chips of Samoa'? Colour: very pale white wine. Nose: a notch lighter, more petrolic, towards mineral salts, malt vinegar, brine, seawater, kiln smoke, wet rope, sheep wool, old workshops. There's more subtlety and more complexity here, but still a residual sense of coiled power too. With water: simpler now, focussed on seawater, bandages and brine. Mouth: seawater, gherkins, capers, anchovy, English mustard, aniseed and horseradish. There's also oysters and lemon juice too, with a splash of spirit vinegar. With water: antiseptic, seaweed crackers, seawater again, a touch of grapefruit and some nice notes of smoked olive oil. Finish: long, softly smoky, lightly herbal, still very coastal and with some more vinegar and lemon juice. Comments: I think I preferred the Cadenhead by a midgie's moustache, it was just a little more 'emphatic', but this is still serious stuff!
SGP: 366 - 89 points.