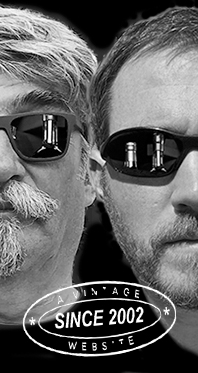 Home
Thousands of tastings,
all the music,
all the rambligs
and all the fun
(hopefully!)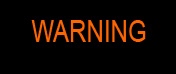 Whiskyfun.com
Guaranteed ad-free
copyright 2002-2021



Navigating around the high-class whisky world

Starting from France, naturally. I would add that the amounts of 'foreign' whiskies reaching Château WF these days are really getting huge. Expect more travelling in the coming months…




Alfred Giraud 'Harmonie' (46.1%, OB, France, 2021)


A stunning decanter that would remind us that this baby's stemming from the Cognac region. This is actually a French blended malt that's mainly been matured and marriaged in ex-old cognac casks by the house Giraud. The names of the distilleries they've sourced their malts from are not disclosed. Should we expect some kind of French 'Blue Label'? Colour: gold. Nose: wee, I mean petits whiffs of smoke ala HP for starters, with some pear and melon liqueurs soon to chime in, and some sultanas and peach syrups reminding us that some cognac was somewhat involved. Goes on with some classic vanilla and some malt, as well as touches of sawdust (new oak) and menthol. This works so far… Mouth: in the own words of Mark Z., this is somewhat meta or rather metanoiacal at first (whisky and cognac) and certainly not totally traditional. Some earthy aromatic herbs, peach skins, honeydew and even mead, some tea from the French oak, then more herbs (black pu-her) and just old cognac. It is 'cross' for sure, even if by nature, this is whisky. A minimal earthy smokiness. Solid body, I always enjoy these uncomplicated kinds of strengths. Finish: pretty long and, I have to say, even nicer, more complex, with the wee smoke making a dramatic return. Well in truth, it's at the finish that the smoke's most obvious. Very good now. Comments: this French baby never stopped improving in my glass. Like 82, 83, 84, 85… …


SGP:641 - 86 points.

That was a good start, let's move on to… where? To the true metaverse?




Out Of This World Whisky Blend (43.6%, The Boutique-y Whisky Company, blended world whisky, 240 bottles, 2021)


This is 'a blend of incredibly special whiskies from planet earth', which means that neither Musk, nor Branson, nor Bezos, or any other wealthy pseudo-Martians were involved here. Phew. Colour: gold. Nose: rather towards bourbon, no? Or Canadian? There are oils, including essential ones, a little thyme, menthol, fern, dill, all that over vanilla, maple syrup and the tiniest amount of coconut. I have to add that this is rather awesome IMHO, whether some A.I. made this or if it was rather Dr Sam S who was at the pipette. Mouth: yes, very good! Once again a little maize-y perhaps, on vanilla, popcorn, nougat… But really it does the job. Finish: sweet, a tad earthy now, with a little puréed chestnut and some vanilla cream. Comments: surpize bonege! Indeed, that's Esperanto (I would think), any true world-whisky's genuine language.


SGP:641 - 85 points.

What's the exact opposite of a total world whisky? That's right, an ueber-terroiry one…




Waterford 'Luna 1.1' (50%, OB, Ireland, biodynamic, 2021)


I first tried this one at Whisky Live Paris this year and found it that good that I included it amongst my three 'coups de coeur' as I was doing a wee tutored tasting session there (what they call a masterclass, imagine). As for what biodynamy/biodymamics is, let's say you could see it either as a rather esoteric way of growing plants, taking the moon and other 'funny' aspects into account, or just as an ueber-organic method that, incidentally, is now being used by many of the most prestigious wine estates in the world, while some wouldn't even tell you. In truth, beyond what's in the glass, biodynamy keeps the land alive for the future generations. Good, if you don't mind, let's not start a (very silly) book about biodynamy… Colour: barley straw. Ha. Nose: pear cake, tarte aux poires, pear pie, pears poached in pinot gris, pear paste… Then a little hops and sweet brioche dough, a touch of limestone gravel, grist… With water: all things cereals, with some chalk too, including husk, plus fat citrons and lemons. We're almost in the neighbourhood of Pouilly-sur-Loire. Mouth (neat): this is what I had noticed in Paris, this fatness, this thicker mouth feel, this feeling of having some kind of (unroasted) sesame oil with a little honey and orange blossom water in your mouth… Plus, naturally, pear pie. Or, there, Irish upside down pear tart. Irish tatin! With water: the best part, it's just a bed of barley and oils. Water made it even fatter. Finish: rather long and, as almost always with young whiskies, a tad greener, more bitter, more on fruit peel, especially apples (rather than pears). Comments: it's the texture, it's alive! Still much impressed, and that's not because I wouldn't want to go back on my Parisian decision, cross my heart.


SGP:461 - 90 points.

Since it seems that we're into opposites today, let's stay in Ireland…




Bushmills 32 yo 1989/2021 'Port Cask' (50.1%, OB, for LMDW, Ireland, 205 bottles)


That would be northern Ireland. A finish on such an old juice, let's just hope – but I have little doubts – that the make's proverbial and very extravagant tropical fruitiness was not drown in raspberry and cassis juice. Colour: very marginally rosé gold. Nose: oh! What a stunning, complex, elegant and yet slightly 'in-your-face' avalanche of mangos, ripe bananas and pineapples, papayas, maracuja, rambutans, blood oranges, orange blossom honey, pollens, apricot nectar… It's funny that it would be geared towards western orchards after a few seconds, that's superb! Now I do not actually find cassis or raspberries, perhaps cranberries? Perhaps wild wee strawberries?… With water: incredible, rather on pink peppers, hawthorn, pink grapefruits, perhaps a wee bit of macaron à la rose from Ladurée's (a thing for ladies and gastronomes)… Mouth (neat): just totally on par with the stunning indie (undisclosed) Bushmills from similar vintages. Does the Port bring something new? Perhaps, indeed, touches of strawberries and raspberries, but other than that, it's just a tropical fruity typhoon. With water: I have to say that raspberries get more noticeable, but the tropicals (and topicals) keep fighting back. Finish: medium – these are never extremely long - but still arrogantly fruity. Those famous 'fruit salads'. Comments: I believe it's an expensive bottle, which is a good thing because otherwise, many of us would down a case within two weeks. Extremely drinkable, while the Port finish was done in a civilised fashion. I just totally love it; everyone would.


SGP:751 - 92 points.

Where are we? All right, let's play rugby and after an old Irish, try an old Kiwi (there are no old French whiskies yet, I'm afraid)…




The New Zealand Whisky 33 yo 1988/2021 (58%, OB, for LMDW, New Zealand, bourbon, cask #62, 224 bottles)
This is, indeed, old Willowbank/Lammerlaw/Milford stock. Remember the distillery was closed in the year 2000, so it's really cool that the casks were saved while, I suppose, no one was really caring back in those days. As for the old casks we could try so far, it's rather been a rollercoaster in my wee book, but some have been excellent, so hope is there… Colour: gold. Nose: a whole different game, no need to say, but this baby's far from being ridiculous after the stunning Bushmills, it's even got a part of that tropicalness (grapefruits, but also medlars and prickly pears), with a leafy smoke and touches of earthier chlorophyl and elderflowers. And mistletoe, perhaps? Was this a peated make? With water: more malt, beers, flours, dough pieces… Mouth (neat): a bit shaky here and there, well you would feel that there hasn't been a Dr Swan or a Dr Lumsden behind this cask all along those years, but on the other hand, you could enjoy these herbal teas, these teaish tannins, these zests, these greener spices (fresh cardamom seeds, fennel seeds), and just these apples and quinces baked with cinnamon and wee bits of orange zests. Yummy. With water: some notes that you would rather find in some rums, especially floral ones that would remind me of Mauritius or La Réunion. Ylang-Ylang? Blood oranges for sure. Finish: medium, intriguing because newer flavours would pop out, such as some spices, caraway, notes of rose jelly or Turkish delights, aniseed, litchis… Comments: I would suppose this was one of the better casks. Sure it's a little anecdotal… I have to say I'm a little surprised that our friends in NZ did not keep all the casks for local consumption (at least we could have beaten the All Blacks more often, ha).


SGP:651 - 88 points.