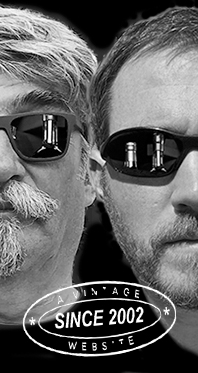 Home
Thousands of tastings,
all the music,
all the rambligs
and all the fun
(hopefully!)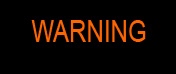 Whiskyfun.com
Guaranteed ad-free
copyright 2002-2021



Ardnamurchan are doing great, are they not? We'll have two of them, including an indie (by Adelphi, LOL), and then a new distillery I've never ever heard of. And I feel shame…


InchDairnie (photo InchDairnie) ->



Ardnamurchan AD/04:21 'Paul Launois Release' (57.6%, OB, 2576 bottles, 2021)


This baby was finished in Champagne casks from the very good house Paul Launois in Le Mesnil-sur-Oger. Remember Champagne is double-fermented, first they make a 'clear' wine in cuves or sometimes oaken casks such as small foudres or even pièces, then they fill the bottles for the second fermentation. Anyway, indeed they sometimes use oak casks in Champagne. Colour: light gold. Nose: crazy Champagneness that mingles extremely well with the bready smells of the malt. Frankly, I rarely find wine finishes really good, but this time it's a hit. Mashed peas, white truffle, salsify, chardonnay, pancake, focaccia… Wow wow wow, a perfect partnership for once! With water: back to dough, bread, pumpernickel… Mouth (neat): perhaps a little too much ginger from the oak, but other than that, and even if we may have left malt whisky territories, this tight and mineral palate is rather superb. This really is a Champagne-malt. With water: lemons, porridge and pancakes with drops of chartreuse and limoncello. Finish: long, perhaps a tad too gingery now but we shan't care. Comments: you do feel the (probably French) oak but the freshness is impeccable. Great partnership indeed, even if the pushy ginger made it lose one or two points.


SGP:462 - 87 points.

So an indie Ardnamurchan, really?

Ardnamurchan 5 yo 2015/2020 (59.3%, Adelphi with Charles Maclean, casks #332/333, 1333 bottles)


By rule, anything by or with Charles Maclean ought to be nothing but stellar. Of course Ardnamurchan and Adelphi are working hand-in-hand. Colour: deep gold. Nose: old coal stove, roasted chestnuts, garden peat, petrichor, coal tar, camphor, embrocations, pencil shavings, charcoal. Are you okay with that? With water: wood oils, thuja, new teak, whiffs of fresh yoghurt, cowshed, farmyard… Mouth (neat): extremely rich, and yet tight, ueber-lemony, gingery, with huge lemon marmalade and quite some turmeric. Tends to bite your lips, not a bad feeling mind you. With water: same-ish, just a little grassier and with even more green oak. Ginger tea all right. Finish: very long, almost acidic, with some roots, ginseng, turmeric… Lemons keep it inside the lines. The aftertaste is rather medicinal. Comments: would you believe that they wouldn't even have told you about those casks? In any case, 1333 bottles from two casks hint at butts or puncheons. Great young whisky, same score. Oh and once again, the labels are sponsored by Scottish ophthalmologists.


SGP:562 - 87 points.

InchDairnie 4 yo 2016/2021 'Strathenry' (60.5%, The Whisky Barrel, bourbon barrel, cask #TWB1017)


This baby from Fife comes with a lot of funny mentions, such as 'Voyager 2' or a certain 'Gateway to the Ice-Giants' (what?). As for InchDairnie, a first on WF, they say they have 'one of the most meticulously designed distillation processes in the world' while adding that 'any sufficiently advanced technology is indistinguishable from magic.' Are we all depressed now? Seriously, let's keep an open mind, you never know and the Distillery's pretty serious and… big. By the way, Srathenry is the name of their 'blending malt'. Colour: light gold. Nose: it is a regular, nice, bready, malty, serious malt whisky. Black nougat, chicory coffee, Mars bar, butterscotch and caramel toffee. Not very singular but pretty flawless. With water: tarte tatin made with pears instead of apples. Mouth (neat): good young malt whisky with pears, caramel, panettone and then more pears. Love these pears. With water: very very good despite those meagre four years of ageing. The wood was well cared-of while the distillate seems to be both rather thick and well-carved. It is a Lowlander, mind you. Finish: medium, with touches of lemon complementing all those caramelised pears. Comments: feels like heavy char wood, while those almost Rochelt-quality pears are rather extraordinary. I'm not too fond of the blurb on the Distillery's website, but as they say in Westminster, the proof is in the pudding while the pudding is very nice. Rather impressed, I am; mind you, 4 years.


SGP:551 - 86 points.