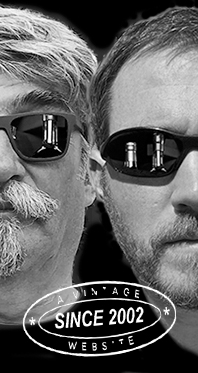 Home
Thousands of tastings,
all the music,
all the rambligs
and all the fun
(hopefully!)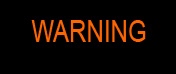 Whiskyfun.com
Guaranteed ad-free
copyright 2002-2021



Summer Duets
New old and
old old Blair Athol

We have a fondness for Blair Athol. Because we first visited the distillery a long time ago, because there's some good food around, because there is/was Robertson's of Pitlochry in the neighbourhood, because of Edradour, because of the Keeper's banquets, because of the Moulin… And because the Distillery's picturesque, and because it can be a very good dram. Let's find two of them…

Blair Athol 32 yo 1988/2020 (48.7%, Maltbarn, bourbon, 96 bottles)


Always these lovely labels with true proprietary artwork. Colour: light gold. Nose: ooh sunflower and sesame oils, stewed rhubarb, granny smith, Grüner Veltlinger (no really, and I mean really), touches of chalk, bergamots, green gooseberries, crushed mistletoe, pine needles, parsley… It's another unusual profile, extremely elegant in my view, fresh as a walk in the woods after a heavy shower, with even touches of miso and savoury things that usually come from sherry. Not in this case. Mouth: time. This can only come from proper aging, with many delicate soft resinous flavours, many tiny citrus fruits, wee herbs, a feeling of gin fizz, perhaps even, okay I dare, pisco sour… It's really beautiful, perhaps a wee tad fragile here and there but that's almost an asset. Finish: medium to short, but delicate, with more lovely citrus, many never tasted before. Post-yuzu sorts for modern chefs? Lights honeys too and a little beeswax. Comments: a Bach suite, really. Very delicate, very elegant.


SGP:641 - 90 points.

Let's find a crazy old one…

Blair Atholl 23 yo 1966/1990 (57.1%, Cadenhead for Dival di Gabri, dumpy)


You could find several such 1966s at 57.1%, I would suspect it was a large vatting that's then been proposed under various liveries, including the classic black dumpy, the tall bottle cream label, and this dumpy cream label for Italy, even if it says 'Special Individual Cask Bottling' on the label. And indeed it says 'Atholl' and not 'Athol', in true Cadenhead fashion. Relabelled in Italy? Imported unlabelled? Let's leave murky waters if you don't mind… Colour: lighter gold. Nose: we're not that far from the awesome Maltbarn, we're actually pretty close, with these subtle, refined notes of tiny yellow and white fruits, these flowers (honeysuckle and elderflowers), some shoe polish that wasn't to be found in the 1988 (but often to be encountered in these dumpies), orange blossom, woodruff, touches of fennel and celery… Truly a remarkable, very subtle nose, exactly what you would have expected from a Midlander in the old days. With water: sameish, with a little paraffin this time. Clearly a 'black dumpy' as far as the profile's concerned. Mouth (neat): right, this is where things become complicated. There's something obviously metallic that shouldn't quite be here (iron, silverware, aluminium) but that's not obligatorily off-putting, otherwise a pretty resinous development that may lead us to… organic shampoo for boomers? Other than that, oranges abound and manage to keep this funny combo afloat. In short, it is a little deviant and simply a little soapy, but that's almost part of this 'style'. A little Jägermeister too. With water: water works very well but the wee soapiness remains there. Finish: good length, with a little salt and some pine resin, plus pepper. Comments: careful with these old dumpies, even if this is not one of the oldest. A great dram but will it still be happily drinkable in, say 2030? 2040? In theory, 'collectors' should now let these being reconditioned in normalised bottles with proper coated glass and top-notch contemporary sealing. But that wouldn't be too romantic, would it? Unless you love iron and soap…


SGP:462 - 86 points.