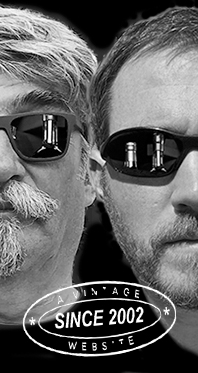 Home
Thousands of tastings,
all the music,
all the rambligs
and all the fun
(hopefully!)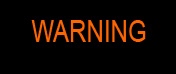 Whiskyfun.com
Guaranteed ad-free
copyright 2002-2021



A little trio of relative newcomers from the West



It's just that we haven't got enough different expression of each to build proper WF-style line-ups. That may happen in the future, but then there will be other newcomers. Well we hope so.



Nc'Nean 2018/2021 'Batch No.7' (46%, OB, 5,040 bottles)


By 'the quiet rebels'. Good, very contemporary positioning if I may, a little 'San Francisco' but they have used STR red wine wood (2/3). It's organic and once empty, you could even use the bottle as a small aquarium without having to spend any monies on water plants. Colour: light gold. Nose: crushed barley and apples, then peaches and whiffs of dandelions very early in the morning.. Then focaccia dough and softer honey. Very gentle yet pretty firm, solid, with good barleyness. Mouth: the oak feels a bit, sawdust, flour… Then some nougat, sunflower oil, pears… The youth feels but the oak pushes it up. A little yoghurt, then the expected butterscotch. Finish: medium, with some sawdust again, a little oversteeped tea, coffee dregs and more flour or grist. Comments: I think the very natural distillate is pretty fine, pretty fat, which is good. The casks may have been a little too dominant, though and reduction may have 'tea-ised' it a wee bit. Otherwise pretty much to my liking.


SGP:351 - 80 points.

Ailsa Bay '1.2' (48.9%, OB, 9,800 bottles, 2018)


I'm extremely late indeed but the first Ailsa Bays I could try have been a little disappointing, so I have excuses. The series here is called 'Micro-Maturation', not too sure about what that means, possibly just that it's extremely young. It cannot be old anyway. Colour: gold. Nose: a feeling of smoked coffee blended with some soy sauce at first, which is not something I dislike mind you. Tends to become tarrier over time, with notes of engine oil and curry-and-mustard sauce. A peater that does not display a single iota of coastalness, how uncommon. Mouth: the kind of tar/smoke + heavy fruits combo that only Ardmore may display at times. Or some batches of peated Benriach. IN short, someone's smoked peaches, distilled them, and then filled some active wood after having added some juniper berries. Finish: long but drying, raspy and gritty. More juniper and some artichoke in the aftertaste, quinaquina, then some welcome salty lemons. Comments: a malt that still feels experimental, as if the distillers were still looking for a house style. Better than the first ones in my book, but still not up there. Too creative, perhaps.


SGP:566 - 77 points.

Ardnamurchan AD/10.21:06 (46.8%, OB, 2021)


Would anyone be so kind and explain to me how the coding exactly works here? Did George Lucas take over the Distillery? What's sure is that AD/07.21:05 has been much to my liking (WF 87), let's only hope ZW/12.22:03 and QT/04.22:08 will be just as good next year. In the meantime, let's try AD/10.21:06. Colour: straw. Nose: love fat noses. Oils, doughs, citrus liqueurs, then grist and flours and a wee pack of wine gums. I would say it's sharing some traits with that rather famous new Irish Distillery that starts with 'W'. Mouth: excellent despite the youth that keeps showing (Alsatian pear liqueur, liqueur de poire williams). The oak's a tad loud too but it's rather on pepper and cinnamon than on sawdust. Then pomegranate and cranberry syrups, Szechuan pepper, perhaps a little agave syrup. Finish: long and rather on peach syrup this time, as far as fruits are concerned. Or puréed peaches, just add some champagne to this AD/10.21:06 (gee) and we'll have come up with a first-class Bellini. No, not prosecco, thank you. Comments: I think it is pretty fruitier than 2021's AD/07.21:05. Whatever, we'll soon need a bespoke app for anything Ardnamurchan.


SGP:651 - 87 points.