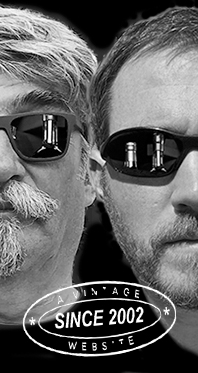 Home
Thousands of tastings,
all the music,
all the rambligs
and all the fun
(hopefully!)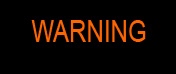 Whiskyfun.com
Guaranteed ad-free
copyright 2002-2021



Single grain Scotch whisky – I'm not sure vatted/blended grain actually ever existed as a commercial bottling – used to be very rare. Sometimes you would have had a go at Cameron Brig just for fun while at the pub, and then Signatory started to bottle some very old ones from time to time while William Grant launched a weakish (IMHO) 'Black Barrel' – no we won't mention Haig Club; oops, too late - but generally speaking, grain was said to be a 'silent', or 'empty' whisky, only meant to be fodder for blends. In my opinion, and if you put some old ex-sherry Invergordons aside, it's only very recently that some true wizards of 'wood technology' managed to make grain whisky really palatable and sometimes even rather malt-like, rather magically, in short not as thin as it used to be anymore. Quite an achievement! Let's see what we have…

Girvan 13 yo 2006/2019 (61.2%, Fadandel.dk, barrel, cask #532404, 203 bottles)


A slightly scary set-up… Colour: white wine. Nose: varnish, plus varnish and varnish, as well as a little varnish and a drop of UHU glue, spirit gum, then coconut water, M&S marshmallows and strawberry yoghurt. With water: pure Malibu and a pack of vanilla sugar from Mum's kitchen, then maybe some vanilla-flavoured coffee straight from Starbucks. Vanilla macchiato, vanilla latte or other pernicious drinks. Mouth (neat): bubblegum vodka. There used to be a wee spirits shop in London called 'The Intoxication Station' where they would have had quite a bunch of crazy vodkas bottled at strengths such as 70% vol., 80% vol. or even everyone's favourite, 88% vol. See what I mean? With water: add sawdust. Finish: medium, ethanoly. Comments: good fun and I love what they bottle at Fadandel's, but this time I think I'll pass and I'm a little too old to go out demonstrate with (what remains of) the poor gilets jaunes, so I haven't even got any use of this as a Molotov cocktail…


SGP:620 - 50 points.

Cambus 26 yo 1991/2018 (49.4%, The Whisky Agency for Whisky Picnic Bar Taiwan, sherry butt, cask #103022, 55 bottles)


Our friends in Taiwan just had an utterly stunning young Talisker, but this could be different… Colour: white wine. Nose: rather a lot of sour wood in this one, but that's rather an improvement in my book. Something rather acetic too, pickled onions, then tropical fruits, especially in chutneys. I cannot not think of our beloved mango chutney. In any case, a very different grain whisky, most intriguing. Mouth: gentler, even if there's some peppery and, indeed, rather sour oak in the background. Touches of cellulosic varnish, bubblegum, perhaps bison vodka this time, then custard and perhaps some cranberry sauce, the kind you would have with venison. Finish: rather long, with touches of fruity and flowery Swiss cheese. Dry white wine. Comments: a lot of fun to be had with these deviant and slightly freaky bottlings, even if they are, indeed, pretty deviant.


SGP:630 - 82 points.

Strathclyde 29 yo 1989/2019 (55.7%, Cadenhead, World Whiskies, bourbon barrel, 180 bottles)


Cadenhead do keep an open mind and would sometimes bottle some grains as some of their 'world whiskies'. That's not being very Scotch-centric, is it? Colour: white wine. Nose: varnish and wood alcohol at first, but civilisation is soon to take over and to let some finer whiffs of vanilla and perhaps orange squash come through. Fanta (is Fanta civilised indeed?) With water: nougat and popcorn, Kellogg's stuff, which would include dried goji berries and raisins this time. Mouth (neat): this is good, with lovely orange-liqueur-filled chocolates and some creamy, well, sugar-cream-like flavours. Banana foam too. With water: no changes. Perhaps a little more oranges yet, and white chocolate, Jaffa cakes, Twist Pops… Finish: a little short but clean and fruity. Triple-sec aged in oak. Comments: not the first 1989 Strathclyde by WM Cadenhead that I enjoyed rather a lot.


SGP:630 - 85 points.

We're on an ascending trend, are we not?...

Girvan 30 yo 1991/2021 (49.6%, Chapter 7, 'Monologue', bourbon barrel, 547 bottles)


Colour: light gold. Nose: oh there, nougat, cassata, caramelised popcorn, white chocolate, energy bars, Golden Grahams, Honey Pops, vanilla… This needs no literature (but it needed many years of aging). Mouth: very good grain, sweet, candied, with liquorice allsorts and more nougat, maple syrup, vanilla fudge, triple-sec… All is well and all is good, even if it is not utterly complex whisky. After all, this is only grain. Finish: medium, fresh, once again more on oranges. A burst of coconutty flavours in the aftertaste. Comments: sweet as a pie while indeed, we're a little closer to a bourbon this time.


SGP:630 - 85 points.

Invergordon 31 yo 1990/2021 (53.9%, Liquid Treasures, barrel, 152 bottles)
Lovely Euro-pop-art label here. Colour: straw. Nose: a lot of sour oak once more, very much in the style of the Cambus 1991 TWA for Taiwan. Swiss cheese upfront, tiny touches of ammonia (no probs), then rather more great Chardonnay (Meursault with quite some fresh oak) and the obligatory vanilla + coconut combo. A little honey too, fig jam, chutneys indeed… With water: not much, it would actually get simpler. Mouth (neat): oh nice, some gin! Juniper, pink pepper, caraway liqueur or aquavit, certainly some chartreuse… I doubt the distillate has anything to do with this, we may have to talk to the barrel… With water: always like it when grains get malty. Not the first time this happens with an Invergordon. Ginger cookies. Finish: medium, spicier, almost Christmassy. Stollen and Läckerli, hoppla. Comments: hoppla.


SGP:631 - 86 points.

This is a true vertical session… Oh by the way, I've heard some new grain distillery is currently been built in Scotland?

North British 32 yo 1989/2021 (46.7%, Cask 88, refill bourbon, cask #213649, 215 bottles)


North British is supposed to be maize, is it not? Colour: light gold. Nose: the lightest of them all, also the grassiest and most herbal, with tiny touches of dill, Wulong, whiffs of proper mashed potatoes (with a lot of butter), then rather herbal teas, chamomile for sure, mullein flowers… It's all very delicate and, well, the cask sure behaved. Kudos to the cask, no lousy vanilla or coconut in the way this time! Mouth: there could be something from the cask's previous content, maybe a light peater? Indeed I'm finding a wee minerality, some smoky touches, well stuff that should not appear in grains. Then orange blossom honey, earl grey, and some coastal kind of citrus, somewhat ala Pulteney. No, really. Finish: medium, clean, more herbal than the others. Mandarine Impériale, verbena syrup, citron liqueur… Comments: a little mindboggling at times, perhaps the maize? But a superb grain for sure…


SGP:650 - 88 points.

The verticality holds, as it seems…

Cameronbridge 46 yo 1974/2021 (40.1%, Boogieman Import, hogshead, 54 bottle)


Another Dutch craziness (I had first written Belgian, sorry). Colour: straw. Nose: we're almost in maltdom now, you could believe this is an early 1970s Glen Grant, or Caperdonich, or Glenlivet… Or, hold on, Bowmore! Sounds odd, I know, but these tropical fruits cannot not make you think of late-1960s or early-1970s Bowmore. Mangos and passion fruits coated with heather honey and a little mint cream. This tiny camphory side is stunning too. Belgium, we need to talk… Mouth: well I was sure this would be a disaster because of the low strength. How wrong was I, this is indeed Bowmore early 1970s-like. Pink grapefruits, passion fruits, tangerines, eucalyptus honey, beeswax, nectarines… Amazing. Finish: not even short! Same combo at play. Only the aftertaste is a wee tad lighter, even weaker, even grainier. After all, this wasn't early 1970s Bowmore. Comments: just splendid, maybe even greater than proper Belgian artisanal shrimp croquettes (no worries, some private joke).


SGP:641 - 91 points.

We're still vertical, are we not!?

North of Scotland 49 yo 1971/2021 (40.4%, Boogieman Import, hogshead, 56 bottle)


North of Scotland, sometimes a.k.a. Alloa, in Clackmannanshire, has really been a short-lived grain distillery (1957 or 1958-1980). Bad timing, I suppose… Colour: light gold. Nose: even more of a feeling of early 1970s Glen Grant or Glenlivet, with cakes, honeys, beeswax, overripe apples, juicy sultanas and then orange and honeysuckle blossoms. Very lovely but no Bowmore this time, I'm afraid. Mouth: this one breaks our vertical path. Don't get me wrong, it is wonderful old grain, with rather more earthiness, and surely deepness than your average old grain, but it couldn't compete with the stunning Cameronbridge 1974 by the same very honourable Belgian bottler. Figs playing first fiddles. Finish: medium, a tad more indefinite – well the 1974 was just a killer. Honeyed aftertaste, with a little tea. Comments: another superb old grain that stood the test of time.


SGP:551 - 87 points.

Good, at this point I doubt we would manage to break the Cameronbridge 1974, but well, let's give it a try, anyway…

Carsebridge 48 yo (56.3%, Elixir Distillers, Whisky Trail Silhouettes, 2021)


This one's very brand new. So more very early 1970s grain whisky, which we may now try while listening to T-Rex. The older I get, the better T-Rex were (we used to believe Bolan was just an under-Bowie, but nostalgia strikes at random and remorselessly…) Colour: amber. Nose: sherry, obviously, and to be honest I would have said Invergordon. Roasted chestnuts, orange cordial, chicory coffee, Iberico ham (lot of bellotas), whiffs of gunpowder, soot, cigars, rotting figs and bananas… With water: Maggi popping out! And Chestnut liqueur from Ardèche, as well as that Spanish ham that we love so much. Mouth (neat): I'm not a grain guy but I need to take my hat off, even if we're not quite up there with that Cameronbridge '74. Lovely chestnut honey, Cointreau, Szechuan pepper in abundance, pink grapefruit liqueur, touch of rum (old Cuban)… With water: excellent, firmer, malty, quite peppery. Big boy at this stage. Finish: long, bouillony, glutamate-y, with more savoury flavours than expected. Sooty, slightly salty aftertaste. Comments: sherry I suppose. Great dry antique grain whisky, which I would wholeheartedly recommend, especially as I've heard the label comes with free Ray-Bans (I'm joking).


SGP:461 - 90 points.

That was enough, CU, stay tuned.