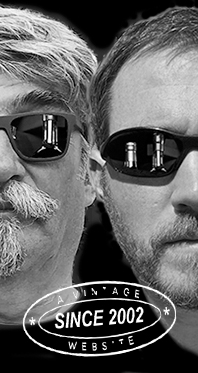 Home
Thousands of tastings,
all the music,
all the rambligs
and all the fun
(hopefully!)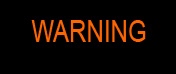 Whiskyfun.com
Guaranteed ad-free
copyright 2002-2021



Rosebank, new old and old young

I haven't tried the new 'old' 30 by current owners Ian Macleod, and maybe I will, but we shall now try another 30 that's most appealing. And naturally, a proper sparring partner…

Rosebank 30 yo 1989/2019 (55.2%, Hunter Laing, The First Editions, Author's Series, refill hogshead, cask #HL17438, 192 bottles)
The author here is the Franco-British writer and cartoonist George du Maurier who seems to be much more famous in the UK than he is in France. The French! Colour: gold. Nose: a bag of 25 kilograms of lemon drops. The question is, do we enjoy lemon drops? We sure do. Also lemon tarte, limoncello, and these wonderful citrons with their very thick skins. So, the profile is narrow, but it is totally perfect, in my opinion. Indeed, you could think of a great chenin blanc too. With water: myriads of tiny mineral aromas, chalk, flints, cement, some hessian too, all that over this bright, almost luminous lemonness. Mouth (neat): good, imagine ¾ chenin blanc (say Savennières) and ¼ manzanilla. Add a little chalk and a little grass (or leaves) and there, you have it. Isn't life wonderful when it's simple? With water: more of all that. Yellow jelly beans (or crocodiles, or babies, or bears…) Finish: medium, a tad fatter but extraordinarily pure and still vertical. Say rather chenin 'moelleux' in the aftertaste. Some waxy fatness in the aftertaste. Comments: fully the work of time, totally irresistible and integrally 'pure' Rosebank. We'll see, around 2050, if the 'new' Rosebank will be similar when it's 30. The right age!


SGP:651 - 91 points.

This rare oldie just came in…

Rosebank 12 yo 1980/1992 (60.1%, Kingsbury, sherry butt, cask #2467)


Rosebank could be stunning when young too. I remember an 8 by Aldelphi that was just implacable. Or was it a 9? Rosebank was still working when Cadenhead's subsidiary Eaglesome did bottle this baby, I also remember a sister cask in CAD's 150th Anniversary collection. Colour: amber. Nose: oh wow, amazing wax polish, cellulosic varnish, crushed pine needles, camphor, embrocations, sage and dill, grapefruits, touches of acetone, butterscotch, pistachio halva, sesame oil… Oh wow indeed, this is totally glorious. The cask was quite a beast for sure. With water: oh, mangos and papayas popping out! Late harvest riesling and just a touch of Bakelite. Mouth (neat): oh! Huge pine-iness and varnishes, but it's really strong and hard to swallow, literally. Well in the style of those rocket fuels that Cadenhead were bottling in the 1990s. With water: varnishes would never go away. Gets a little rough, I would say, even a weed tad rubbery and too fat(tish) here and there. Now the core remains splendid, with all the citrus you would need. Finish: long, waxy, lemony and salty, with this faint rubbery side remaining in the background. The aftertaste is unexpectedly salty. Comments: the nose here was just amazing, the palate just a little rough and rubbery in my opinion. Very faint touches of glue, I would say. High-class nonetheless.


SGP:662 - 88 points.