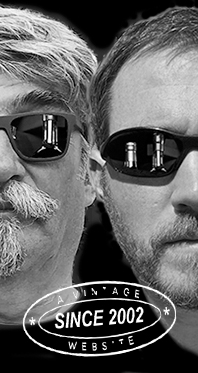 Home
Thousands of tastings,
all the music,
all the rambligs
and all the fun
(hopefully!)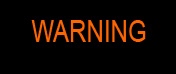 Whiskyfun.com
Guaranteed ad-free
copyright 2002-2021



Secret
Islays

Shh… Apéritif please…



This is not Al Capone, this is John Brown, White Horse's blender for 50 years (Diageo) ->



Johnnie Walker 12 yo 'Black Label Islay Origin' (42%, OB, blended malt, +/-2020)


I know, not really 'an Islay' but it's geared towards the queen of the Hebrides, is it not. Unless it's all Islay inside indeed, you never know… Colour: gold. Nose: it is not a vatting of Caol Ila and Lagavulin, but the smoke is rather prominent, you would think of some 1980s batches of White Horse blend. A few buttery tones, a little ale, a tight meatiness (bacon), a little camphor, something faintly metallic and sooty… White Horse indeed! Mouth: it is frankly peaty, this is not just a marketing trick (marketeers do no tricks!) Nice lemons (almost fizzy), green apples, oysters, kippers, I'm even finding wee touches of maître d'hôtel butter, the expected almonds, riesling... All that with a nice freshness. It clearly is a peater. Finish: medium but that's just the lower strength. Touches of caramel, brine, white wine sauce, lemon drops… Comments: I was expecting just a 'peaty coloration' but this baby's much more 'Islay' than that.


SGP:444 - 83 points.

Islay 'Batch 1' (46%, Whic, 1000 bottles, 2021)


Not much data but some good people, good price and good expectations. This is a single malt. Colour: pale white wine. Nose: first fills your room with peat smoke, then displays pears, peated grist, soot, coal, kelp and oysters. Probably pretty young but it's well-known that heavy peat would hide and mask many imperfections. Notes of fish and mercurochrome too. Mouth: sweet and fruity, on a solid peaty base. More pears, grapefruits, then more soot, peat, kelps and whelks. I adore whelks – not that we have a very personal relationship mind you. Some chalk too, while it would tend to become more mineral indeed. Chalk and soot. Finish: medium, clean, saltier, sauvignony. Comments: who could ask for more? Very high quality/price ratio.


SGP:557 - 86 points.

Mac-Talla 15 yo 2006/2021 'Strata' (46%, Morrison, Islay, bourbon and sherry)


Branded secret Islay single malt, all the rage these days. Colour: white wine. Nose: a gentler nose that could well be Caol Ila as it would display vegetal oils (sesame), oysters, kelp, overripe apples, some softer fresh almonds, a lot of lime, some brine, and one olive for good measure. I find it rather '25' than '15', which is good news, obviously. Some CIs from the 1980s used to be a bit like this, but so were most 1990s and 2000s Bowmores. Mouth: a little wilder, a little more on bone-dry white wines, with a lovely sourness, some lime and lemon juices, chalk… What we call a vertical nose. Nutshell, it would taste rather 10 than 15, go figure, but it's excellent. Finish: a little short perhaps, with some cider apples and more fresh almonds. The smokiness would fade away a little bit but we'll find quite some brine in the aftertaste. And riesling. Comments: excellent, kind of the opposite of the young Whic. I'm sure a few more watts would have done it much good. Oh and the name Morrison sure suggests this could be Bowmore.


SGP:465 - 86 points.

Islay Malt 10 yo 2008/2019 (53.1%, Maltbarn, sherry, 164 bottles)


Let's do this quickly, I should have tried it two years ago. Colour: straw. Nose: a buttery peat and a few medicinal tones, then smoked herbs and many roasted nuts, all that sprinkled with grapefruit juice. With water: classic mercurochrome, kelp, marzipan, lemon curd, benzine. Mouth (neat): the oak feels a little more but it would complement these notes of grapefruits. Touches of tropical fruits, as if this was viognier, then 'candied peat' and a little tar. With water: as almost always, water works very well but makes it a tad sweetish. That's the young age. Candies, lemon drops… Finish: rather long, medicinal. Cough medicine, ready for winter! Comments: same ballpark, they're all very good. This one was intriguingly sweet.


SGP:457 - 85 points.

Supersonic 2013/2021 'Mach 4' (60%, North Star Spirits, blended malt, sherry butts, 716 bottles)


Nowhere does it say that there's any Islay whisky in there, but neither does it say there isn't any, so I just couldn't wait since some friends have been saying that this was 'rather a little big'. We shall see… Colour: gold. Nose: butterscotch, engine oil, toasted brioche, roasted peanuts, carbolineum, mocha, Barbour grease, baked raisins… With water: a spicy cake in liquid form. Spicy, not space-y, uh. Mouth (neat): huge, on sultanas, butterscotch, marmalade and allspice. The tricky part is that you could quaff this easily, while the strength is pretty hefty. They should add a warning. With water: tight, tart and jammy, always with a lot of spices. This many spices could have been problematic but not at all, on the contrary. Finish: long. Truckloads of dried figs popping out, plus sweet wine gravy. Comments: no peaty Islayness here but at least we tried. Excellently modern and yet complex; as they say, this wee whisky would go well with more of this wee whisky.


SGP:561 - 88 points.

The next one to dear Roland Puhl, who sadly passed away last week. He was one of the originators of that seminal whisky shop in Limburg Germany, called Malt Rarities A.K.A. MARA. Here's to Roland...

Mac-Talla 'Mara' (58.2%, Morrison, Islay, bourbon, 2021)


No age and no vintage this time, but they cranked up the volume. Colour: white wine. Nose: naked, raw, kilny. Visiting a malting plant while they're doing heavy peat. That's all this far. I mean, it's unusual to stumble upon a wee whisky that noses exactly like a handful of peated malted barley. With water: new tyres and plasticine for a wee while, then williams pears. Mouth (neat): this is crystal. Lemon, brine and raw peat. With water: pears chiming in yet again. So lemon, pear, brine and raw peat. Finish: ashes, sardines, lemon curd, passion fruits (bingo) and oysters. Mezcal in the aftertaste. Comments: immaculate and brilliant, very impressive. What's more, given that this ought to be very young, all batches should be pretty similar. A no-brainer, I'm almost floored. Almost.


SGP:467 - 88 points.

A last one… (we thought six would do while the supersonic North Star doesn't count)…

Single Islay Malt Whisky 31 yo 1989/2021 (51.9%, Thompson Bros., refill barrel, 259 bottles)


Colour: straw. Nose: green tea and entering an old herbalist's shop, a little plasticine, some marzipan, sunflower, linseed and rapeseed oils, tincture of iodine, creosote, crabs, embrocations, funny whiffs of cold stewed artichokes, old clothes in the old wardrobe, then hints of mud and dung, as well as 'L-type' brine. With water: typical, raw lambswool, beach sand, clams, gum Arabic, a little beeswax… Typical old peater that gets complex while the smoke's being 'digested' (for lack of a better word). Mouth (neat): pumpkin bread, seawater, lemon juice, cider, iodine and clams. Rather fat, rather round, calls for water. With water: a wee dustiness, some aromatic, mentholy herbs, green lemons, brine, muscadet… Finish: medium, rather soft, with more linseed oil. Smoked salmon. Comments: an old peater leaving the world of the heavy peaters to become more complex, subtle, maybe reflective and surely a little intellectual. Fractal development. Oh and did you notice those wee stills shaped like oil lamps on the label? Exatcly the same that they have at that famous distillery that starts with an L and does not end with a N.


SGP:565 - 90 points.