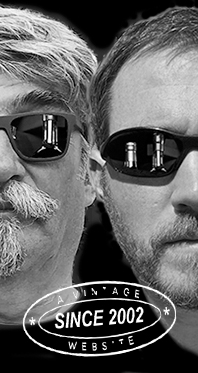 Home
Thousands of tastings,
all the music,
all the rambligs
and all the fun
(hopefully!)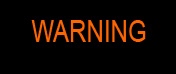 Whiskyfun.com
Guaranteed ad-free
copyright 2002-2021



Having a few Macallans is a compulsory theme when you're some kind of whisky blogger, like it or not. Let's see what we have… Oh why not have a trio of entry-level 12s?

Macallan 12 yo 'Fine Oak' (40%, OB, +/-2020)
This is the expression that made us all cry and cringe when it first came out, around fifteen years ago. This was, I quote, 'matured in a selection of American and European oak casks seasoned with Sherry, as well as American oak casks seasoned with bourbon'. So a matter of seasoning… I last tried this expression in 2017 and had though it was extremely 'meh'. But time is progress. Colour: straw. Nose: no quibblings, this is fresh, cake-y, sightly fat, with touches of suet and paraffin, otherwise fresh croissants and sunflower oil. Overripe apples, a little menthol. I'm surprised, positively. Mouth: not bad at all, and not even weak at 40% vol. Good notes of beers, cakes, sweet breads, with a little rye and liquorice, which was not expected, gingerbread, and those lovely cookies our deer neighbours the Swiss are making in Basel, Läckerli! Finish: medium, clean, with even more rye and something that reminds me of Eddu's Breton buckwheat 'whisky'. Comments: excellent surprise. I could quaff this, and even find a wee 'craft' side to it. Did they change the recipe? Up from 76 points to no less than…


SGP:451 - 83 points.

Macallan 12 yo 'Sherry Oak' (40%, OB, +/-2020)
Last time I tried those 12s this 'sherry' version was way better than the Fine Oak. So in theory, this should have gotten stellar (hold your horses, S.) The price, just south of 100€, does not make any sense having said that, even if Mac is an obvious Veblen brand. Colour: deep gold. Nose: things change and we change. I like the FO's freshness rather better, while this has something burnt and rubbery. Having said that the sherry was of good quality, I'm even finding notes of botrytis (noble rot). I-am-no-joking. Earl grey, malt, roasted raisins. Mouth: no, it's a good drop, no question about that. It's a little rough around the edges, but walnuts abound and indeed the earthier and more orangey sherry did a fine job. Cakes and biscuits, slightly overburnt in the oven. Finish: rather long but loses points here because of a rubbery bitterness in the background. But it's good. Some thick sweet wok sauce in the aftertaste. Comments: it's good for sure but this time, oh shock oh horror, I think I liked the FO a little better.


SGP:451 - 82 points.

Macallan 12 yo 'Double Cask' (40%, OB, +/-2020)
I last tried this one in 2016 and had though it was very lousy (WF 76). They have this at Amazon's these days, always a terrible sign. Has it got that bad? Colour: gold. Nose: dishonest notes of toasted oak, chicory, Starbucks' macchiato, and just that Saturday morning at Ikea's. Whisky made in the lab, as they say, very dispensable. Mouth: better on the palate, because we do enjoy our breads, toasted woods, roasted raisins and nuts, and ginger-led spice mixes. But it is soulless malt whisky; I mean, there is no signs of any forms of any distillate character here. Finish: medium, toasted, a little green. Comments: some Macallan that's a little 'world'. Could be large-batch Kavalan (I know I'm being harsh now) but it's got no conversation.


SGP:451 - 77 points.

Macallan 'Classic Cut 2020' (55%, OB)


No age but this is limited, you understand. Now the 2018 was good (WF 82). I have to say the wording 'Classic Cut' works very well with me, it reminds of when I was smoking those fine British cigarettes, Craven A, Gold Leaf, Senior Service, John Player Special, Benson's red box, Lambert & Butler… In short, the good old times… Colour: gold. Nose: the double oak (was it double cask?) only with more depth, nuts, spices, stuff from the woods, mosses, teas, mushrooms, mint… With water: okay. Walnut stain, plywood, MDM, more Ikea, a little shoe polish. That's nicer. Mouth (neat): rather hot, but really spicy, with a lot of oak influence. Nothing wrong with that of course, but the distillate is of no importance whatsoever here and I'd swear you could make this anywhere in this world, from Tasmania to Nova Scotia. Where's the Scotchness? With water: same feelings. Bitter oranges, oak spices, kirsch. Finish: rather long, eau-de-vie-ish beyond the fresh oak. Comments: nothing classic in this Classic Cut. Too much oak. This is 'world whisky'. Oak will kill and burry Scotch whisky (hold your horses, S.!).


SGP:471 – 78 points.

Blended Scotch Whisky 38 yo 1980 (48.6%, C. Dully Selection, sherry hogshead, cask #23, 230 bottles)


Right, Edrington, owners of Macallan, seem to have parted with many older casks a while back, many having found their ways to Asia. They now come out as either 'Blended Malt' or 'Blended Scotch', if not simply 'Macallan' in China, while rumour has it that they're all second-tier Macallans indeed. And we agree, rumours kill. Colour: amber. Nose: to be honest I would say this is a blend indeed, as I do find some varnishy notes of old grain whiskies, with some coconut wine and even whiffs of nail polish remover. Some patchouli and potpourri too, but I believe it's not malty enough to be qualified as, err, obvious malt whisky – let alone Macallan. Mouth: better, much better, more intriguing, leafy, mushroomy, with old oils and waxes, phenols, Thai sauces, coriander, Thai basil, chicken soup, coconut wine, eggplant, artichokes, green pepper… I would wager that's it is all from the oak. Finish: long, rather on sour oaks. Comments: intriguing's the keyword here. Was it a blend or a single malt? Have they been Tamdhu-ised? Blended away indeed? Will the ones who know ever talk?


SGP:661 - 87 points.