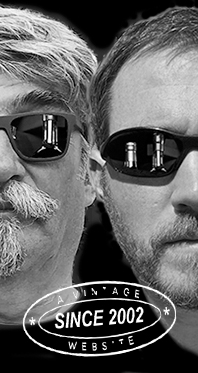 Home
Thousands of tastings,
all the music,
all the rambligs
and all the fun
(hopefully!)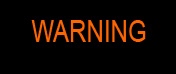 Whiskyfun.com
Guaranteed ad-free
copyright 2002-2021



Solera Tasting: Some More Grains

Reminds me of the Rolling Stones. Remember Some Girls and Some More Girls? Oh forget, we're just starting this and I'm rambling on already. Let's see what songs we have got… By the way, this is a solera tasting, meaning that we'll add notes whenever we stumble upon a grain whisky. In a way, it's an asynchronous session…

Cambus 28 yo 1991/2020 (55.7%, Cadenhead, bourbon hogshead, 276 bottles)
Cambus was one of Diageo's old grain distilleries and was shut down in 1993. Colour: gold. Nose: it's really nicely rounded, cake-y, you could almost say malty at times, but it's true we're clearly in bourbon territories too, with a little varnish and quite some vanilla and coconut. All we're missing is a little rye. Not Havana Club. With water: no changes, perhaps a little more caramelised popcorn? Mouth (neat): it's pretty good, not too thin, rather on light white wine, caramel, nougat, and probably sweet maize, little sugar eggs, barley syrup… The thing with these grains, whether old or not, is that they're really thin, thus a little frustrating. With water: it takes water rather well. Coconut and barley wines. Finish: short, on some readymade daiquiri. Nah I'm just making this up, but you get the picture. Comments: seriously, it's probably one of the better recent grains, I just keep finding them all superficial and too sweet, unless some bombastic sherry wood was in use, which is not the case here.


SGP:631 - 80 points.

Strathclyde 31 yo (46%, Cadenhead, Original Collection, 2020)
A curious no-vintage old Strathclyde. The distillery (I was about to write plant) now belongs to Pernod Ricard. Now I remember a very good 1989 by Cadenhead last year (WF 87) so I suppose/hope this one stems from the same parcel of casks. Pure speculation. Colour: light gold. Nose: sure there's a feeling of raw ethanol at first, but the casks did well, with a lovely grassier vanillaness, cider apples, rhubarb, cigarette tobacco and even a little moss. Quite some lime juice too, this is surprisingly deep given that it's just unfiltered vodka (S.!) You would almost believe its malt whisky. Mouth: really, it's a rather fatter, deeper grain, even if it's obviously thinner on the palate than on the nose. Vanilla, biscuits, a feeling of young bourbon, slivovitz, some sweetened chocolate, popcorn, a little butter cream… Not bad at all, even if you would tend to try to reach for your ice tray… Finish: rather short yet a little hot and ethanoly. After all this is ex-high-column spirit. Nicer touches of oranges in the aftertaste, jellybeans. Comments: one of the good ones.


SGP:641 - 83 points.

Secret Grain 43 yo 1976/2020 (45.1%, DramCatcher, hogshead, cask #940006)
Even the grains are getting anonymous these days mind you (but whisky cynics would say these spirits are always anonymous anyway). Colour: light gold. Nose: lovely varnish/glue, touches of acetone, green apples, cellulose, a box of cigarillos, then rather tropical fruits, especially bananas and guavas, sponge cake topped with custard, shortbread... Pleasant freshness and even complexity here. The varnishy notes do not bother me, on the contrary. Mouth: not too thin, rather enticing, on the expected coconut water and vanilla cream, plus fine touches of lemon, then several herbal and rooty notes from the old cask, celeriac, chartreuse, fir liqueur… All that never quite becomes big, but remember this is only grain whisky. Finish: citrus winning it all, which is good. Lemon balm too. Comments: not big but tight and even refreshing. Forgot to mention thin mints in the aftertaste. Very good grain but as always, they need very long aging, that and sometimes good thick sherry to bring some body.


SGP:551 - 85 points.

… Or some finishing?.. In truth, grain is a category where finishings may make some kind of sense…

Girvan 2006/2018 (46%, Scyfion Choice, Islay cask finish)


All right, in-cask blending with Laphroaig, I see… By the way, the label's a little scary too, but let's see… Colour: white wine. Nose: between medicinal alcohol and artisan mezcal, I would say. In any case, Laphroaig is a top dresser so even under these kinds of conditions, it'll dominate any grain whisky. Whiffs of celeriac, horseradish… Oh and, drumroll please, gentian! Possibly the best Girvan I've ever had, we'll see. But is this still Girvan?... Uh… Mouth: same feelings, only amplified. Big smoke, earth, roots and mustard. Perhaps one tiny bit of bubblegum that would remind us that there is some grain whisky in there, really. Good fun. Finish: medium, more medicinal again. Again this feeling of quaffing medicinal alcohol, which is less unpleasant than it sounds. Comments: I cannot fathom how it would be at 60% vol. Let's buy one bottle of Lagavulin 12, ninety-eight cases of Haig Club, and hey, pioneer a new business model! We'd call that the 'Whisky Homeopathy' series… But shh…


SGP:436 - 84 points.

North British 28 yo 1991/2019 (50.1%, Single Cask Collection, cask #20013, 180 bottles)


Most probably 100% maize. Colour: white wine. Nose: little easter eggs, cream eggs, marshmallows, dried coconut and all that. Pleasant and sweet. With water: a little more on good green tea, with wee ideas of lotus flowers and jasmine, as well as tinned litchis. We're in a Chinese restaurant; would you please pass the dumplings? Mouth (neat): very sweet and fruity. Glen Haribo, meringue, grated coconut. With water: rather more Haribo stuff, plus some sweetened herbal tea, possibly chamomile. Finish: medium, on pretty much the dame flavours. Sugarcane syrup. Comments: good sweet easy grain whisky. Wouldn't this rather belong to Johnnie Walker Blue Label?


SGP:641 - 82 points.

Girvan 30 yo (56.1%, Elixir Distillers, Whisky Trail, hogshead, cask #167852, 2021)
Yet another funny label. Is that Tammy Wynette? Colour: light gold. Nose: this one's rather floral, more on roses, gewurztraminer, muscat, perhaps apricots… In the background, rather fresh pastries, praline brioche, fresh raisin rolls… I'm finding some jasmine tea, also. With water: with some popcorn, pancake sauce and peanut butter, this has clearly something American. Litres of custard too. Mouth (neat): it's rather thicker than others, maybe was the cask extra-burnt? A little hot too. More Haribo. With water: good, sweet, well balanced. I'm thinking manzanilla tea (not the wine) with a few good spoonfuls of honey poured in. Finish: medium, on the same notes. Grains do not change much, in my experience. Comments: an old grain that we wouldn't quite qualify as 'silent spirit'.


SGP:541 - 84 points.

Cambus 29 yo 1990/2020 (52%, Elixir Distillers, The Whisky Trail, cask #935596)


All right… Looks that this one was aimed for people who were 12… In 1980. Colour: straw. Nose: sweet coconut water, barley syrup, stevia, pasteurised orange juice. With water: sweet tea. Mouth (neat): bonbons and coconut. With water: Havana club and Malibu. Finish: okay. Sweet oak, vanilla. Comments: it's really tough to have a few grains in a row, really very tough, believe me, while we could have Clynelish by the same very excellent bottlers instead. Someone's got to do it, I suppose. I would add that these babies would probably be better on a lot of crushed ice, but we're in serious tasting mode, you understand. Anyway, this old Cambus was good but particularly 'empty' in my opinion.


SGP:630 - 80 points.

Girvan 29 yo 1991/2020 (56.5%, Watt Whisky, bourbon barrel)


Shouldn't someone restart 'Islington'? Colour: straw. Nose: soft, on scones and shortbread, with a touch of banana and, naturally, coconut. The Rubettes of whisky. With water: whiffs of sunflower oil, nougat, pistachios, that's quite pleasant Mouth (neat): very sweet, a little tenser than others, more on orange drops perhaps. Which I enjoy. With water: touches of violet sweets and even a hint of aniseed bredele. Candy floss, toffee apple, more nougat… The barrel sure was a good boy. Finish: medium, sweet, even more on nougat. Comments: a very soft but not uninteresting grain whisky. Pretty good, I'd say one could use this to make a proper high-end home-blended Scotch.


SGP:541 - 84 points.

That's about enough grain. Now looks like the Girvans got off easy this time.