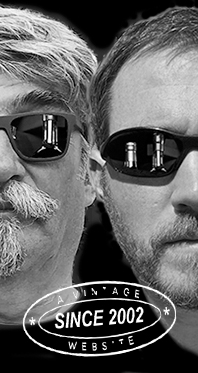 Home
Thousands of tastings,
all the music,
all the rambligs
and all the fun
(hopefully!)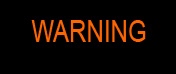 Whiskyfun.com
Guaranteed ad-free
copyright 2002-2021



There's really a lot of Glenrothes. Huge distillery, one of the first we visited together with the Malt Maniacs, around twenty years ago. Good times.

Glenrothes 31 yo 1989/2020 (44.4%, The Whisky Agency, hogshead, 268 bottles)
Colour: light gold. Nose: an all-natural nose, relatively light, with whiffs of tree resins, some light mead and pear cider, apple pie covered with cinnamon powder, and a growing floral side. Rather honeysuckle I would say, elderflowers… Marzipan… So it is a pretty delicate and subtle old Glenrothes, rather lovely. Mouth: lovely indeed, rather on ripe fruits, more cider, almond milk, touches of agave syrup and even cane juice, mead and lighter honeys (acacia), chamomile tea, touches of pistachio nougat (or halva)… And lastly, earl grey tea. Finish: not too long but fresh and well balanced. A little more resinous, perhaps. An unexpected salty aftertaste, with a wee feeling of smoked salmon. Comments: super good. I'm wondering if we couldn't quaff this with smoked salmon indeed. Remember, it's not always a great idea to have very coastal whiskies with seafood, gentler Speysiders often work better. My tuppence.


SGP:451 - 88 points.

Glenrothes 21 yo 1997/2019 (43%, Signatory Vintage, cask #6369)


One of those Ibisco decanters that do let the colours of our favourite whiskies fully express themselves. Wonderful - when no caramel was involved, which should be the case here. Colour: light gold. Nose: rather a lot of burnt wood at first, burning pinecones, coconut shells… Then rather chocolate, Mars bars, then a little chicken bouillon, brown sauce, sesame oil… I would say we're pretty close to some officials here, not only because of the lighter strength. Mouth: really good, really on malt (Ovaltine) and chocolate, with some gingerbread and some drops of gentian liqueur (Suze or Avèze). Perhaps elderberry eau-de-vie, holly, sorb… Why perhaps? No, certainly! Finish: medium, rather more on some earthier chocolate. Almonds. Comments: its sometimes really a blessing not to have to deal with any waters. Just me and my whisky, as some old ads would have said.


SGP:461 - 84 points.

Glenrothes-Glenlivet 23 yo (46%, Cadenhead, Original Collection, bourbon and sherry, 2020)


This is 60% sherry and 40% bourbon. No, wait, the other way 'round. Colour: light gold. Nose: same ballpark. Nuts and leaves and teas, rather milk chocolate, quite a lot of marzipan this time, dried coconuts and bananas, dried papayas, you know these mixes we have with our apéritifs (like Bowmore Bouquet or Laphroaig 1967 – I'm joking). A gristiness too. Mouth: all-natural gentle malt whisky from Speyside, rather in the style of Glenlivet indeed, even of this one's a tad more lactic. Butter cream, overripe apples, tealeaves, perhaps a touch of fresh mushroom. Nothing bad to say, quite the contrary. Drops of orange squash. Finish: medium, fresh, pleasant, not much to add. Apple pie and butterscotch. Comments: works very well and goes down even better.


SGP:551 - 84 points.

Glenrothes 29 yo 1990/2020 (48.8%, Or Sileis, 'The Emperor', hogshead, cask #17999, 242 bottles)


The lady on the label reminds of a tour guide they were having at the distillery, a long time ago. Of course I am joking, no offence meant! Colour: straw. Nose: we're not too far from the TWA here, with subtle hive-y aromas, waxes and honeys, mead, pollen, yellow flowers, dandelions, orange cake, champagne biscuits… Oh and indeed, some rather buttery, toasted, fatter champagne. A style that's a tad out of fashion, but I'm sure it'll be back. Yes we're talking champagne. Mouth: very very very good, with a lovely maltiness, some flawless teas, then herbs and roots. A touch of turmeric (cures anything), ginseng (ditto), and absinth (nope). A pinhead of horseradish. Finish: rather long, clean, fresh, rather herbal. Earthier aftertaste, this just always works. White pepper. Comments: excellent. So, who's this lady? An emperor? Were they having emperors in Rothes? Empresses?


SGP:561 - 87 points.

Glenrothes 9 yo 2009/2019 (54.6%, Duncan Taylor, Dimensions, cask #4923204, 293 bottles)


I think we're expecting some average malty whisky here, not that there's anything wrong with that, on the contrary. Colour: straw. Nose: sponge cake, brioche, shortbread, praline, nougat, sunflower oil. Nothing to throw away, this is cool young barley-forward malt whisky. With water: I seem to find white asparagus (green ones are rather for our old friends in Brittania). Mouth (neat): yes, love this! Pure raw barley, white pepper, vanilla, branches, kougelhopf, scones, café latte, pear spirit. With water: same plus more sour peary notes. Gets a tad too sour for me, but no quibbling. Finish: medium, with some sour woods beyond the fresh malt. Comments: very good young Glenrothes that does the job. We sometimes call them ueber-blends.


SGP:351 - 82 points.

Glenrothes 13 yo 2006/2020 (61.8%, Signatory Vintage for Whic, 1st fill butt, cask #9683, 329 bottles)


What a lovely medieval label! Colour: light gold. Nose: modern. Popcorn, nougat, vanilla, butterscotch, butter cream. Go beat this. With water: same. Lactones and fats galore. Mouth (neat): too good. Apple pie, touch of varnish from the strength, gueuze, woodruff, elderflower syrup, orgeat, bark, walnut peelings, softer bitters. With water: very good. Barley, butterscotch, marmalade, praline, sesame oil, peanut butter. You do not beat this, even if that's regrettable. Finish: long, nutty and caky. Toasted oak, roasted peanuts, stuff. Comments: you cannot fight these modern concoctions. Let it go, life's too short.


SGP:461 - 87 points.

Glenrothes 12 yo 2006/2019 (57%, The Whisky Baron, 1st fill sherry butt, cask #6147)
Colour: gold. Nose: starts a little leafy, leathery and metallic, as some ex-sherry seasoned malts can sometimes be, but gears towards black cherries and chocolate, with notes of fresh battelman and really a lot of chestnut honey. Tends to become more and more chocolaty. Mousse! With water: wee whiffs of natural rubber, then a few meaty touches (pâté, foie gras - really) and an old copper kettle. Other than that, chocolate. Mouth (neat): really bold, starting with a lot of bitterer marmalade and chocolate as well as quite some pepper and ginger (tonic), while the chocolate would take over after five seconds. Quite some green pepper too. With water: wouldn't change that much. Dry and spicy. Finish: rather long, a little rough and leafy, but we're very fine. Comments: a dry one that didn't spend much on fruits. Pretty pretty good!


SGP:361 - 84 points.