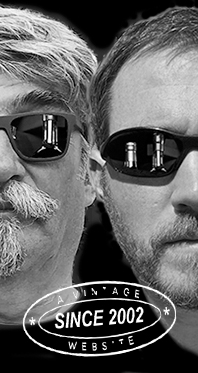 Home
Thousands of tastings,
all the music,
all the rambligs
and all the fun
(hopefully!)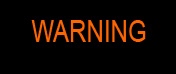 Whiskyfun.com
Guaranteed ad-free
copyright 2002-2021



Special Releases Special, today Lagavulin

Seriously, I could almost publish scores without even tasting these, as I'm just dead sure about what's going to happen in the glass and on the nose and palate. But I won't do that, that wouldn't be very rewarding to this poor little taster. By the way, no need to find a sparring partner anywhere else, as Diageo provide it right within this new Special series. Now, which will make for that sparring partner, and which will be the star? The older one? Not too sure, let's see…



Lagavulin 12 yo 'The Lion's Fire' (56.5%, OB, Special Release 2021, Untold Legends)


Exclusively refill, a legendary age and a solid strength, I can't see what could go wrong. Maybe a stork making a low pass over WF's terrace and stealing my glass? Well, let me first get my old riffle and we shall then proceed… Colour: white wine. Nose: Lagavulin 12 CS always feels like home. Astounding mineral, tarry, slightly terpene-y arrival on the nose, then flints, peat, smoked turnips (why wouldn't one do that) and smoky grist. Very compact. With water: no one can beat a manzanilla-like profile. Please pass the langostinos! Mouth (neat): sends shivers down your spine, looks like they finally managed to smoke lemons. Then they added fresh almond paste and just sea water. Absolutely awesome. With water: all right, all right. Sublime saltiness, oysters, manzanilla indeed, flint smoke, drops of lime juice, a drop of Andalusian olive oil (obviously)… Have I written that I find this sublime? Finish: long, tight, greener, lemony, fresh. In the aftertaste, a feeling of having wolfed down a whole jar of pickled samphires. Comments: Lagavulin 12 CS may be like the iPhone, every year they raise the definition. The good news is that you don't need any cables to make it work. Seriously, this new one is totally splendid. Whichever the price, which I don't know about at time of writing, it's B-F-Y-B whisky.


SGP:467 - 92 points.

I know what some friends think, there would be too many high scores on WF lately. Well I'll tell you what, I'd utterly love to have only 90+% spirits assessed on this lousy old website de la muerte! What's dead sure is that there's more 87-92, and both less 93-99 and less 50-80. But don't ask me why, ask the whisky industry (in all modesty).

Lagavulin 26 yo 'The Lion's Jewel' (44.2%, OB, Special Release 2021, Untold Legends)


From 1st fill ex-PX and oloroso-seasoned casks. Who cares, this is Lagavulin. I haven't got all other details at time of writing but this should be mid-1990s distillation - the next best piece of news would be peace in the Middle-East. Colour: gold. Nose: remember the old 12 cream label? Or that 15 yo ceramic for Italy? This is sublime, once again, despite, or maybe thanks to a few whiffs of barbecued bacon at first, and despite a slightly, say prognathic oak spiciness (ginger and so on). All the rest is first class, the resins, essential oils, pine needles, camphor, banana skins, marzipan, whelks and clams, wee whiffs of garlic brine, some spearmint, old yellow chartreuse… And that old Lagavulin (and Port Ellen) thing, new tyres. Mouth: watch it, they say 44.2 but it almost feels like 64.2% vol., not something that happens too often. We shall add water but in the meantime, it is very salty and coastal, with a feeling of smoked raisins indeed, and perhaps a wee chaos created by the encounter between the PX and the spirit. The most important word is 'perhaps' here. With just two drops of water: a little leather, salt, salted toffee… Finish: long, more on cough syrup, ginger and burnt raisins. Comments: absolutely excellent but I think the stunning 12 killed this one a little bit and that the PX may have helped. Could be that we shouldn't have tried them both within the same wee tasting session, after all. Aren't self-evident ideas often bad ideas? Nah it's still a glorious dram.


SGP:466 - 88 points.