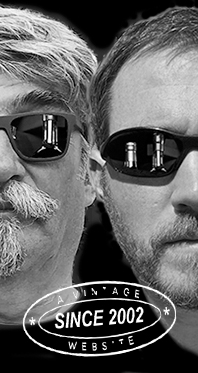 Home
Thousands of tastings,
all the music,
all the rambligs
and all the fun
(hopefully!)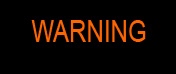 Whiskyfun.com
Guaranteed ad-free
copyright 2002-2021



Special Releases Special, today Glendullan

As the attentive reader may have noticed, I have a soft spot for Glendullan and other such relatively unobtrusive distillates. We've already tried quite a few pretty good ones this year.

Maureen Robinson, Diageo's Head Master Blender for anything Singleton and other whiskies, here with unknown French admirer in London. ->



The Singleton of Glendullan 15 yo (40%, OB, +/-2021)


The low strength is a little scary here but after all, this wee baby's only a stepping-stone to the new Special Release here, so let's see… Colour: full gold. Nose: autumn leaves (how fitting), then dry walnutty sherry, then whiffs of warm caramel and English breakfast tea. Then a little café latte with drops of triple-sec poured in. Ends up pretty grassy and beerish, which to me was not unseen in Glendullan, especially in indie ones (Cadenhead's and other such tight ones). Mouth: rather creamy, not that light, with quite a lot of walnut cake in the arrival, then cedar wood (from your Romeo & Julietta) and more English breakfast tea. New bamboo straw. Finish: a little short, sweeter, and once again on sweet beer and tea. Malt in the aftertaste, Ovaltine… Comments: very all right, not as thin as I would have thought.


SGP:451 - 82 points.

Perhaps an indie since we've mentioned indies…

Glendullan 9 yo 2011/2021 (46%, James Eadie, Small Batch 'Black Swan', bourbon, casks #308284, 310477, 310480)


We always love to see birds on labels; in this case the black swan refers to a famous pub. Let's check if this one's in James Eadie's usual style, rather richer and creamier thanks to skilful woodcraft. Colour: white wine. Nose: very citric, in a lovely way. Concentrated lemon juice, lime juice, a touch of varnish, grapefruits, fresh rhubarb, then toffee apple and Canadian apple ice wine. No need to lodge a complaint this far. Mouth: a bit less precise than I had hoped, as if this grassiness (or rather apple peel) would kind of clash head-on with the sweeter, more liqueury citrus. Some bitterness emerging too, plus candy sugar. Things would tend to get quieter after thirty seconds. Finish: rounder, good. IPA, hops. Peppery aftertaste. Comments: a fine drop once again but then of course, it is not one of their famous young… say Caol Ilas.


SGP:451 - 81 points.

The Singleton of Glendullan 19 yo 'The Siren's Song' (54.6%, OB, Special Release 2021, Untold Legends)


This one from refill American oak, with a Cognac finish on top of it. Let's see if the Cognac did offset a part of Glendullan's proverbial grassiness (proverbial in my own book, at least). Colour: straw. Nose: raisins and peaches on top of sunflower and peanut oils, on top of stewed apples, on top of walnut cake and a pack of dried figs. Wee whiffs of ale, or rather gueuze. With water: a pack of lemon drops and perhaps even some Jell-O. Barbecued marshmallows and sweet maize, also sultanas with a little curry and turmeric from the wood (I suppose). Mouth (neat): rather tight, a little eau-de-vie-ish at first (kirschwasser), getting then wider and rounder, with a few raisins and once again those juicy peaches. Rather preserved peaches, actually. With water: more spices, turmeric indeed, paprika, ginger, raisins. Tends to play hide-and-seek with the cognac, a good feeling. Finish: medium, sweet and soft. Really feels 'smartly enhanced' and yet 'natural'. Comments: very smart work here, in my humble opinion.


SGP:551 - 86 points.