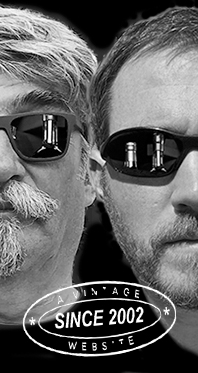 Home
Thousands of tastings,
all the music,
all the rambligs
and all the fun
(hopefully!)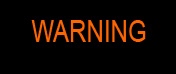 Whiskyfun.com
Guaranteed ad-free
copyright 2002-2021



Special Releases (and Halloween) Special,
today the Mortlach

The Beast of Dufftown and its Wee Witchie on the tasting desk again! But let's first find a little apéritif al natural, if you don't mind…

Mortlach's low wines still No.1 A.K.A. The Wee Witchie, the smallest spirit still among 3 of them, which takes the tails from wash stills No.1 and No. 2. A.F.A.I.K. (Diageo) ->



Mortlach 10 yo 2009/2019 (57.6%, Van Wees, The Ultimate, hogshead, cask #301453, 304 bottles)


Colour: pale white wine. Nose: it is one of those extremely chalky Mortlachs, full of ashes, chalk indeed, scoria, concrete dust, flints, gunpowder… Some porridge too. Rather for die-hard whisky enthusiasts that are (also) into ascetism, I would say. With water: some paraffin, plasticine, carbon dust, sourdough, grass juice… Mouth (neat): unusually salty, ueber-grassy, peppery, austere. Lemon skins. In short, more ascetism. With water: sweeter and fruitier but rather all on lemon drops and white peaches. All kinds of peppers roaring in the background. Finish: long, sharp, peppery and grassy. A little sugarcane syrup and limoncello in the aftertaste (hurray!) Comments: reminds me a bit here and there of the first record by La Monte Young that I ever bought. The main difference being that as far as I can remember, I never bought any other record by La Monte Young.


SGP:371 - 83 points.

Mortlach 13 yo 'The Moonlit Beast' (55.9%, OB, Special Release 2021, Untold Legends)


Ex-virgin and refill American oak. As a matter of fact, and you cannot make this up, I just slept 'with' a pack of European grey wolves in a magnificent lodge in Lorraine. Wonderful animals but boy are they noisy at night! Colour: white wine. Nose: another one that's pretty sharp and austere at first, chalky, waxy, grassy, the main difference being that many more fruits would then come out, chiefly white and yellow peaches, then muesli and something like rhubarb jam. I would suppose it's the virgin oak that imparted more 'sweetness'. With water: porridge, damp oatcakes and plain sourdough. Raw wool. Gone are the fruits. Mouth (neat): once again, same style as that of the Ultimate, only with more fruitiness, in this very case more lemons. With water: very good now, tight for sure but with a lot of lemon, gooseberries, green plums and rhubarb, plus a little muscovado sugar to round this off. Still, wonderful tightness. Finish: long, grassier, with notes of green tea and walnut skins. Loses a part of its fruitiness. Chalky aftertaste. Comments: showcase dry un-sherried and un-meaty Mortlach.


SGP:561 - 86 points.

Let's make this a trio, with an old sherried one…

Mortlach 31 yo 1987/2018 (54%, Gordon & MacPhail, Connoisseurs Choice, refill sherry hogshead, batch #18/061, 200 bottles)


Colour: dark amber. Nose: Mortlach as most of us know it, that is to say with a little gunpowder and even struck matches, plus savoury notes, a fatness, some coffee and some chocolate, a little glutamate, and something slightly metallic, around old copper coins. Really, feels like home to many older whisky enthusiasts – and the opposite of new bourbonised malts. With water: marrow soup, dried porcinis, cigars, umami sauce, crude chocolate, prunes, hoisin sauce… I'm sure you could quaff this with Peking duck. Mouth (neat): splendid old-skool sherried Mortlach, which is pretty old-G&M too, I would add. Stunning raw coffee beans and black chocolate, with a drop of Worcester sauce, Bovril, and just bits of pipe tobacco. Very tertiary. With water: salt, bouillon, old walnuts, fino sherry, black pepper, proper coffee, more chocolate, a wee spoonful of onion soup… Finish: long and indeed splendid, with a few higher notes, perhaps wild strawberries, pomegranates, ganache… All that mingled with some perfect chocolate. Coffee-y aftertaste. Comments: extremely and authentically Jerezian. Stunning old Mortlach by some of the best Mortlach specialists.


SGP:562 - 91 points.