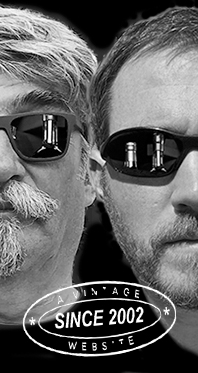 Home
Thousands of tastings,
all the music,
all the rambligs
and all the fun
(hopefully!)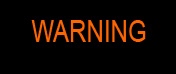 Whiskyfun.com
Guaranteed ad-free
copyright 2002-2021



Younger ones, lighter ones, easier ones... In theory! Summer's not over until Sept. 22

Laballe 'Résistance' (43%, OB, Bas-Armagnac, +/-2018)


This is 100% Baco (sometimes mistakenly spelled Bacco) 22A. Baco is an hybrid created by a certain Mr Baco to resist the phylloxera and a cross between folle blanche and the terrible noah, done around 1900. It is said that it is the only such hybrid that's allowed within a French appellation contrôlée. On the label, a phylloxera, naturally! Colour: gold. Nose: noses rather firm and pretty young, almost boisterous, with touches of menthol and pine resin (new oak?) and sponge cake, Jaffa cake, marmalade, orange zests, red apples and cinnamon. A little jasmine tea as well, orange blossom water… It is certainly not an old-school armagnac. Mouth: good news, not much raw oak, rather all things oranges, mirabelles, apricots and even quinces, with once again a little menthol. Chlorophyll. Tends to become drier. Finish: indeed the finish is drier, a little tea-ish, less bright, but our friendly oranges will save it in the aftertaste. Comments: really good, I think, even if it's probably a little young.
SGP:551 - 83 points.

Domaine de Baraillon 2001/2019 (47%, OB, Bas-Armagnac)


One of the favourite domaines amongst whisky-talkers. Many have been tremendous, a few were excellent, and a couple just 'very very good'. As they used to say before Internet forums and Facebook, 'buy with confidence'. This is one of the youngest Baraillons I've ever had on our tasting table. Colour: full gold. Nose: no, stewed bananas and sugarcane caramel? How is that possible? And more jasmine, ylang-ylang, power-Sauternes? And liquorice and menthol? Who's responsible with adding all these aromas to these wee armagnacs? Mouth: a tad more rustic and green at first (stems, stalks…), making me think of some marcs (Bourgogne, Jura…) Some melon skins too, peach skin, a little candy sugar, aniseed and mint… Indeed I find this one a little rustic for Baraillon. Finish: rather long, really leafy. Orange zests in the aftertaste. Comments: absolutely lovely, just perhaps a tad less Baraillon-lovely than others, in my humblest opinion.
SGP:561 - 84 points.

Dartigalongue 15 ans (40%, OB, Bas-Armagnac, 2020)
This is a house that's got an excellent reputation in France. They're located in Nogaro, a -city that's also well-known to all sportscar enthusiasts. However, please never drink great old armagnac and drive great old Ferraris. I mean, simultaneously. Colour: full gold. Nose: I wasn't expecting that this would be fruitier and fresher than the Baraillon, with many more peaches, pears, gooseberries and apples. It's pretty floral too, rather on yellow flowers (dandelions) and peonies, while it would then gear back towards ripe peaches of several kinds. I really enjoy these more 'modern' armagnacs that are not, as were and still are many old-skool 'gnacs, ridden with raisins and prunes. Mouth: goes the distance despite the 40% vol. Peaches and apricots stewed in white wine, with some honey and fresh vanilla thrown in. Just a little cinnamon too, also herbs. I find verbena particularly obvious here, while I cherish verbena. Minimal sucrosity, if any. Finish: medium, still going the distance, with touches of crème brulée and sweet liquorice, plus green tea in the aftertaste. Comments: very good, pretty easy and yet not too easy. You could call it a proper all-purpose armagnac, even if a slightly higher voltage would have been welcome.
SGP:551 - 86 points.

It is always fascinating to do these things vertically, is it not. Even if these are rather the work of some skilled blenders than just that of time…

Dartigalongue 25 ans (40%, OB, Bas-Armagnac, 2018)


As I just told a good friend in the US, saying Dartigalongue isn't any harder than pronouncing Bruichladdich or Bunnahabhain, is it? Anyway, in theory, this should be the 15 +10 years. Colour: golden amber. Nose: there, big juicy sultanas, ripe figs, fudge and praline, nougat, acacia honey, and of course peaches, as well as honeysuckle and elderflowers. A non-criticisable nose, with more aromatics than in the 15, and rather less (good) tension. Mouth: 25 is a great age with malt whisky (hey Springbank) and I believe it is for brandy, even if good brandy, being richer and fuller, tends to age slower and go longer distances. Well, in my book. This is rather splendid, but it's approaching the dangerous zone of ueber-drinkability. See what I mean? Mead, apricot nectar, Sauternes, just grapes, Wulong tea… It's all beautifully nested. And a little too easy… Finish: medium, grassier and leafier as usual, but without any gross and rustic aftertaste. It's all easy… Comments: perfect nightcap armagnac, easy and yet complex.
SGP:551 - 88 points.

That, at 46%... But let's go on…

Dartigalongue 30 ans (40%, OB, Bas-Armagnac, 2018)


Colour: amber. Nose: more stewed red fruits and teas as well as more tobacco (cigars), which are some of the signs of older age. Cedarwood, incense, balsa, then Spanish ham (hurray) and indeed peonies, that's all absolutely lovely and, would I add, poetic. Black nougat and a little chocolate and mocha latte. Proper mocha latte is a killer, let's move on. Mouth: once you move past a slightly oaky-ish attack (grandma's Darjeeling) you're in for a rather splendid stewed fruit – soft spices duet, peppered with, well, err, peppermint and black liquorice. Some piney tannicity is starting to fight you (pipe tobacco, cigar tip, cough medicine) but this was the right moment, it's still all rather under control. But I for one wouldn't have gone up to 31… Finish: rather long and with something we really enjoy, sour cherries and liquorice that bring back one of armagnac's lauded markers: some kind of rusticity. Comments: excellent, if a wee bit at the limits (or I would have gone to 90).


SGP:461 - 89 points.

Isn't it a little stupid that you could get a 12-case of Dartigalongue 30 for the price of one bottle of Macallan 30? While the former's evidently better? I say the value of BS is too high these days in the world of spirits. Anyway, we'll have more Dartigalongue next time we're doing armagnacs, in the meantime, a wee old one by Aurian before we call this a tasting session…

Aurian 1965 (43%, OB, armagnac, +/-2020)


1965 was a terrible vintage in Bordeaux and elsewhere, that's why you just couldn't find any of these wines these days. Mind you, they've all been sinked and many châteaux haven't even bothered making wine. Having said that, wine that's made for distillation or, as in Jerez, fortifying is something else, sometimes the baddest vintages will provide the greatest sherries, Madeiras, or indeed brandies. Let's see if that was the case here… Colour: red amber. Nose: oh, 3-star sangria, red peaches and blood oranges, quince jelly and jam, some good caramel, rosehip, cedarwood, just a tiny touch of copper polish, then big fresh ceps and morels. Let me remind you that I would kill for ceps and morels, and that we've got an old Czechoslovakian machine gun in perfect working conditions at WF Towers (we're just missing the ammos). Mouth: it got a tad fragile on the palate, a tad shaky and wobbly, with notes of old carboard and stale teas mingling with some otherwise lovely peaches and oranges. Still quite gorgeous here and there, but in my opinion, dusk is about to fall on this wee old armagnac. Finish: medium, herbal and cardboardy. Its Götterdämmerung is near… Comments: with these oldies you need to enjoy the good sides and just ignore the rest. The good news is that we've got some other, rather perfect Aurians queuing in the line.
SGP:361 - 78 points.