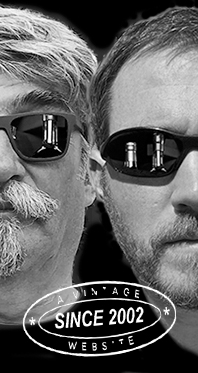 Home
Thousands of tastings,
all the music,
all the rambligs
and all the fun
(hopefully!)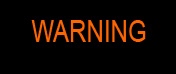 Whiskyfun.com
Guaranteed ad-free
copyright 2002-2021



Summer Duets
Some Mortlach

The beast of Dufftown that now comes in rather square bottles, is that description good enough for you? Now to be honest, such duets are always very hard to do since when the whisky's good, you would just need more. A challenge to the taster!

Mortlach 14 yo 'Alexander's Way' (43.4%, OB, +/-2020)


Which Alexander would that be? Alexander The Great? Alexander McQueen? Pushkin? Calder? Fleming? Colour: gold. Nose: fragrant and pretty bright, starting straight on marmalade and zests, with some clear wood smoke and some coffee dregs and some cold black tea. Add some earthy black prunes and a little coal tar, scoria and just plain coal. It's reminiscent of some older official Mortlach, such as some batches of the Flora & Fauna. Mouth: rather rustic and rough, with clearly more wood smoke and coal, rather a lot of pepper, sour plum wine, a drop of Maggi (which is pretty salty), then coffeeish malt and a growing earthiness. No smooth malt whisky at all, it's even going towards heavy stout, such as Mackeson's (I'm not too sure, I last tried that 30 years ago), with some kind of semi-sweet astringency. Finish: dry, earthy, still rustic, perhaps a tad meaty now, which should be rather 'Mortlach'. Say sweeter mild beef jerky. Sweet office coffee in the aftertaste. Comments: it's really rustic indeed. I like this, but it's probably not for everyone. If I may, Alexander.


SGP:452 - 83 points.

Mortlach 15 yo 'Game of Thrones' (46%, OB, +/-2019)


A Mortlach 'Game of Thrones', that's like a Meursault 'Mariah Carey' or a Cohiba 'Céline Dion'. No? Remember Game of Thrones? It was a mediocre fantasy/violent/sex TV series that used to pull some success pre-Covid and that used to have strictly nothing to do with whisky, let alone Scotch malt whisky. Perhaps something vaguely Scottish? Remember that? Colour: straw. Nose: burnt herbs and woods, sour ashes and fruits, pine resin, burnt sugar and indeed Guinness. Some soot too, saltpetre, bay leaves. Not a huge fan of this nose… Mouth: much better than what the nose suggested. Good bitter herbs and bitter oranges, bitter beer, pepper, 'sucking your cigar', then some strawberry syrup and a little grenadine. Strawberry cream. That's bizarre… Haribo's Giant Strawbs. Actually, I rather enjoy this unusual palate, knowing that strawberries are absolutely not uncommon in malt whisky; it's just that I have forgotten the name of the molecule(s). Finish: rather long, pretty good. Chocolate covered strawberries and cracked black pepper. Comments: the TV series was a nasty nightmare IMHO, while this Mortlach was rather better. That anyone thought that it would be a good idea to associate such a fine malt whisky with Game of Thrones still baffles me. Next, a Clynelish 'Sharknado'? Brora 'Chainsaw Massacre'? Lagavulin 'Fear the Walking Dead'?


SGP:551 - 83 points.

We just couldn't stop this here; we need a trio or a quartet. So let's go on with another famous 15…

Mortlach 15 yo (43%, Gordon & MacPhail, distillery label, +/-2020)


What a lovely old label, even if the bottle itself has changed. An old friend, really… Colour: gold. Nose: more brightness, more fruits, more citrus, while it would have kept this kind of mineral meatiness that's so very 'Mortlach'. What was expected and anticipated is happening after around two minutes, that is to say a rather massive soupy, miso-y development, with parsley, marrow, umami, Maggi, Bovril and onion soup. How very Mortlach. Mouth: beats the OBs in my book, while the profile would be very similar, on pepper, earth, bitter herbs, touch of salt, tobacco and Fernet Branca. I've always been thinking that Fernet Branca was very Mortlach, and conversely. Tends to become drier and drier, almost bitter. Naively biting into a Seville orange - I speak from personal experience. Finish: rather long, rather big given the ABV, rather bitter, salty, meaty and herbal. Comments: I really like this Mortlach 15. A higher voltage was not needed. Cellar this and we'll talk around 2045.


SGP:462 - 86 points.

Still, more oomph and we're done.

Mortlach 12 yo 2008/2020 (57.1%, Signatory Vintage for The Whisky Exchange, first fill bourbon, cask #800109, 177 bottles)
No sherry this time, while we've already noticed that Mortlach without any sherry at all could be pretty different. Colour: white wine. Nose: oh massive chalk and wort, pine needles, then rather litchis and pears, which is a little surprising indeed. Those strawberries are back too, hay, tiger balm, gorse, mullein flowers, woodruff… how very interesting (and nice). With water: manzanilla and fruity sake, 50/50. I am not joking. Mouth (neat): really fat, rather on paraffin and bitter oils (strong olive), sooty, getting tarter, on green lemons and green apples. The tartiest granny smith. Bang. With water: really perfect, mineral and sooty, and fruity at the same time, a kind of combo that's pretty rare elsewhere. So, I would say it is very Mortlach. Finish: long, more of grapefruits, with something that's not very common in whisky…. drumroll… tomatoes! The aftertaste is a little more common, more on malt, chalk, bread, apples… Tiny touch of salt once again. Comments: absolutely excellent, top fat meaty distillate in a brighter guise.


SGP:452 - 87 points.