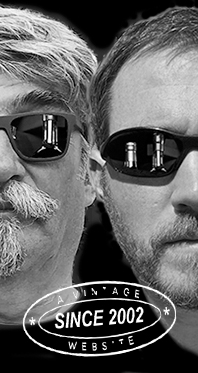 Home
Thousands of tastings,
all the music,
all the rambligs
and all the fun
(hopefully!)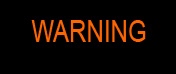 Whiskyfun.com
Guaranteed ad-free
copyright 2002-2021



Summer Duets
Today Bruichladdich

Actually, we'll have four of them, so this will be a double duet. Right, that's a quartet; let's go vertical whatever the strengths… (you just need to be slower in this case, because of decreasing strengths)…

Bruichladdich 10 yo 2009/2020 (60.2%, Whisky-Circle Pinzgau, bourbon barrel, cask #3614)


Perhaps not the funniest label ever – did Gerhard Richter do it?, but there sure is some kind of elegance to it. The whisky shouldn't be bad either… Colour: white wine. Nose: ah there, plain and pure Bruichladdich, tight and tense, coastal 'in a way', on green and yellow fruits (melons)… But at 60+, it just burns your nostrils. Safe Nosing Procedure engaged (don't hold your horses, that's just adding water)… With water: as usual, croissant dough, sunflower oil, melon skins, plus a little vanilla. Impeccable. Mouth (neat): pure ethanol and vanilla and melons. Not meant to be swallowed 'like that', I hope… With water: pears, lemons, tonic water, a touch of fennel, a wee hint of salt, celery, pointed cabbage, salt, artichoke… Isn't it funny that it would display this many vegetables? What a lovely soup! Finish: medium, more on pastries. Earthy and bready aftertaste. Comments: high-character spirit that needs no assassination with wine. That's what I say, darling.


SGP:451 - 87 points.

Bruichladdich 27 yo (50.2%, Hunter Laing, The Kinship, refill American oak hogshead, 555 bottles, 2019)


The numbers remind me of a certain Subaru… What a fast (and yet ugly) car that was! Colour: white wine. Nose: same territories, which is interesting since this obviously stems from the 'old ' regime. Right, from Invergordon/Jim Beam Brands. A fresh, fruity, actually rather simple nose, on apples and broken branches and roots. Celery again, fennel, green melons, gooseberries… I'm even finding bamboo shoots here. With (just a drop of) water: earth, beach sand just after high tide, clams, whelks and 'stuff'… This is truly a coastal Bruichladdich. It's not always only in our heads, you see… Mouth (neat): brilliant, earthy, rooted and soupy, with some amazing 'Thai' notes, citronella, basil, lemongrass, soft chilli, coconut water, coriander… The nose was fine but the palate is almost stellar. With (just a drop of) water: there, impeccable, on fruit pastes, a salty touch, miso, focaccia… And many other tinier elements of flavour. Great complexity, should you give it a little time. Finish: medium and very salty. But can there be salt in whisky? Comments: pure Bruichladdichness, without any unnecessary winey stunts. Extremely brilliant.


SGP:551 - 90 points.

Bruichladdich 30 yo 1988/2019 (48.9%, Cadenhead, Single Cask, bourbon hogshead, 174 bottles)


Why I haven't tried this one before, I couldn't tell you. Not much news from Cadenhead's these days, hope they're doing more than fine and that Covid didn't bite them too severely. Much love – your S. Colour: white wine. Nose: it is another fresh, grassy and fruity Laddie, but this time with rather less complexities and wee angles than in the fab Kinship. Don't get me wrong, these notes of melon liqueur and Danish pastries still work well, but I'm not finding the coastal notes this time. I agree, could be me. Mouth: oh good, fruity, almost syrupy, with more melons than on a melon tree (hold on, that does not exist, melons do not grow on trees!) Also apricots and peaches, with a wee metallic side that's not unseen in Bruichladdichs from that era. There's some fatness too, so much for the 'tall stills'. Also beer. Finish: relatively long, leafy, rather on beer and teas. Unexpected sultanas in the aftertaste, plus cracked pepper. Comments: feels a little more like 20, rather than 30. Quality remains pretty high anyway.


SGP:551 - 85 points.

And so we said a quartet…

Bruichladdich 15 yo 1965/1981 'Royal Wedding' (52%, OB, ceramic, 900 bottles)


I'm glad I could try this one and do a tutored tasting with it last year (they call that a masterclass, a word that I rather hate). As a Frenchman, I'm not too much into British fetishism and any inflated nostalgia, but I agree Lady Diana was a rather charming person and that things are going too fast. There. Colour: gold. Nose: Bruichladdich is Bruichladdich. Which means that inherently, they're all pretty similar, as long as they've not been force-fed with any wine. No, sherry, isn't wine, its sherry ;-). In this case, and that's often the case with old decanters, you would find quite some shoe and metal polishes, then vegetables (Brussels sprouts, artichokes, eggplants) and a lovely coastal combo, from clams to kelp and langoustines. I knew I would get you with those langoustines ;-). Also old coins, peaches, and a little cured ham. Mouth: rather sublime, a little smoky and meaty, with dried dates rolled in bacon and touches of pineapple liqueur, salty wine (manzanilla), old Comté cheese, some tobacco, garam masala, walnut liqueur, some kind of salted cough syrup, date arrack… It is really pretty surrealistic, untidy, and full of fun. Finish: medium, waxier, curiously richer. Beeswax and honey. Comments: cheers to Lady Diana! As for the prince, well, the only prince that counted was the one who once did that solo at the end of While My Guitar Gently Weeps at the Rock and Roll Hall of Fame ceremony in 2004.


SGP:562 - 90 points.