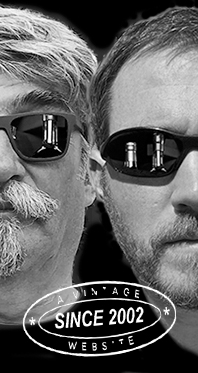 Home
Thousands of tastings,
all the music,
all the rambligs
and all the fun
(hopefully!)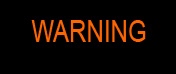 Whiskyfun.com
Guaranteed ad-free
copyright 2002-2021



Summer Duets + apéritif
Today Old Grains

One of those old Invergordons that usually love sherry – or does sherry love old Invergordon - plus a rather rare old Cambus that's brand new. And perhaps a wee apéritif as the stepping-stone since we've been on vacation for quite some days and did not try any spirits while I'm always afraid of not keeping my hand in…

Hedonism (43%, Compass Box, blended grain, +/-2021)
I last tried the regular Hedonism in 2006 (!) while it was still a 'vatted grain' and rather liked it quite a lot (WF 83 for an easy grain). As a side note, I'm not quite aware of what's been happening at Compass Box's lately, I suppose I need an update. Colour: white wine. Nose: really light but not 'empty', with touches of 'good vodka' at first, then immediately vanilla, popcorn and fresh cookies, plus croissants au beurre and whiffs of honeysuckle and probably elderberry flowers. Apricot pie. Nice nose, really, I know using the word 'nice' is a little lazy, but there, it's nice. Mouth: a feeling of bourbon, some oak, vanilla, more popcorn, some sourdough bread perhaps, some bitter herbs and some cordials made thereof… The whole's rather dry and bitter, in a pretty good way. Finish: medium, not wishy-washy. Vanilla and a blend of herbal teas. Comments: in my book, whisky without either malt and/or old age is never a good option, but I have to confess that just like, wait, fifteen years ago, I could indeed quaff this whenever the Clynelish is empty. Or there, CB's Peat Monster. Good grain whisky, neither empty nor silent.


SGP:341 - 81 points.

Cambus 41 yo 1979/2020 (53.2%, The Perfect Fifth, 283 bottles)
If I remember well, The Perfect Fifth were having a tremendous Springbank a wee while back. This old Cambus is brand new and now that you mention it, I also remember a 42/1976 by The Perfect Fifth that had been excellent two years ago (WF 89). Oh and it's to be remembered that Cambus had been 'the' grain in the early 20th century and that the DCL had even marketed it as a 'single' back then. Seminal grain distillery. Colour: gold. Nose: rather wonderful, some kind of Hedonism at the power of two. Make that three. Many white and yellow flowers, some nougat and popcorn, certainly touches of fresh American oak, then macaroons and meringues, those croissants, and just anything in a good pastry shop around 7a.m. With water: goes even more towards nougat, halva, turon, pistachios, peanut butter… Mouth (neat): liquid orange cake, sponge cake, loads of nougats, a rather tense citrusy side, and no 'ethanol'. English breakfast tea – with a dash of milk. I know… With water: it takes water extremely well, does not sink, does not become cardboardy, neither does it get flattish… In fact it does not change much. Orange-flavoured nougat, tea... Finish: medium, rather fresh. Notes of orgeat syrup, touches of aniseed. What we call a 'mauresque' over here, that's pastis with a little orgeat. Comments: very slow-matured high-echelon grain whisky, as expected.


SGP:451 - 88 points.

Invergordon 46 yo 1972/2019 (49.6%, The Nectar of The Daily Drams)
Nice label. Colour: gold, so no heavy sherry this time. Nose: a curious combination, with notes of Port (cassis, strawberries, peonies) and something metallic (old coins). Rosehip tea too, stewed fruits, vine peaches, damson tarte (spread with cinnamon, please), old Meursault from an average vintage, olive oil… It's really intriguing, very curious about the palate now… Mouth: sameish. I mean, copper and strawberry jam, how unusual is that? This was some cask for sure. Turkish delights, more olive oil, old nuts (I'm not talking about anyone in particular), drops of coconut liqueur… For the sake of research, let's try to add a few drops of water if you don't mind… With water: gets fatter, oilier, sourer too… Shall we call this one 'muesli-y'? Always these metallic touches too, I'm reminded of some old tin boxes that grandmas used to use to hide sweets and cookies. And sometimes, err, banknotes. Finish: medium, without much change. Sour and metallic aftertaste, which is pleasant in this context. Comments: all very good, with this inherent thinness that's not a problem at all. It is an old grain that takes water well.


SGP:441 - 87 points.