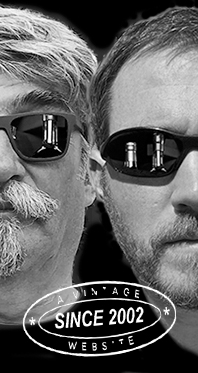 Home
Thousands of tastings,
all the music,
all the rambligs
and all the fun
(hopefully!)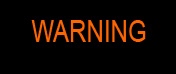 Whiskyfun.com
Guaranteed ad-free
copyright 2002-2021



Talisker and Torabhaig from Skye

| | |
| --- | --- |
| For a long time, we've been joking about those 'secret malt whiskies from the Isle of Skye', stressing the fact that there was only one distillery on the Island anyway. BBR's 'Isle of Skye', DL's 'Tacticals', TWA's 'Talimburgs', Adelphi's 'Fascadales' and quite a few others. That era just came to an end, after some false start elsewhere, thanks to Mossburn's new Torabhaig Distillery, on the south shore. | |

Just like the Orkneys that are not obligatorily HP, the Skyes will not obligatorily be Talisker anymore either. Granted, you could argue that Raasay's almost Skye too, but I'm not sure they would agree with that. Harris? Not too sure either. Anyway, the first official Torabhaig is now available, and naturally, we'll have it alongside some Talisker. Since the new one is obviously very young, we'll choose some NAS Talisker that should be pretty young too. Game?

Talisker 'Storm' (45.8%, OB, +/-2017)
Sadly I haven't got any very recent Storm up my sleeves, but this one should do the job. Colour: light gold. Nose: it is extremely bready and farmy, it just reeks of ground barley, farmyard, mud and damp peat, with rather less pencil shavings and tropical fruits than in earlier batches. On the other side of the spectrum, there would be more camphor, embrocations, chalk and hessian. We're actually almost nosing a handful of fresh smoked malted barley. Mouth: pretty much the same feeling, this is almost seawater with a lot of pepper, chalk and grist. Bandages. Lemons and oak spices would make a late appearance in this very gristy malt. Finish: long, dry, salty. Brine and chilies. Comments: I used to like the Storm better, I believe the 10 keeps beating it. But it's a very fine dram. We may try some other Talisker…


SGP:366 - 83 points.

Torabhaig 2017/2020 (46%, OB, Inaugural Release, Legacy Series, first fill bourbon, cask #300-600, 32,000 bottles)


A legacy, already? But what do we know about Torabhaig? That they mash 1.5 tons at a time, that they have 8 fir washbacks, two stills (8.000 and 5.000 litres) and that they could produce 1.5 million bottles of malt whisky a year. This baby was distilled using malt peated to 55ppm phenols (16ppm residual phenols). That's it with figures, let's become more subjective… Colour: white wine. Nose: there's a half myth that runs and that says that peated malts are always mature much earlier, since the smoke would mask any flaws anyway. Well, I'm sure that's not the reason why this is very bright, full of iodine, soft vanilla, less pear eau-de-vie than expected, touch of grapefruit, hessian, mint, eucalyptus, a tiny touch of banana… Mouth: very good, well done, loud applause! Crisp and clean, totally well-chiselled, with lemons, only a little vanilla, iodine, a grassier peat on the palate, some mint drops, Ricola, touch of celeriac, fennel, gentian… Finish: long, still clean, with a good little fatness (sunflower oil) and a little walnut oi too. Comments: well, I'm rather reminded of another young distillery, from the other side of the world, that's sometimes doing impeccable natural peaters too. The name ends with 'bu'. Much impressed.


SGP:457 - 88 points.

I'm really happy about several 'new' distilleries, that's all good for my interest in whisky (not that you should care). Daftmill, Chichibu, Bimber, Shizuoka, and Ardnamurchan's not too bad either… And several others. That's pretty stimulating, while many old glories are now almost extinct (Coleburn, Lochside…), should I want to push WF to 20,000 personal whisky notes. We'll see…

Talisker 2010/2020 'Distillers Edition' (45.8%, OB, TD-S: 5W1)
As always, Talisker's latest DE was finished in amoroso, which is not the most famous kind of sherry-type wine. It's in fact rather a fantasy name, the wine consisting in an oloroso blended with around 10% PX or a little more, also known as 'oloroso dulce' in the old days. Not quite the same thing as cream sherry. I've always rather liked Talisker DE, but not as much as the regular 10. Colour: dark gold. Nose: pretty much Talisker on walnuts, or Talisker with a good few drops of walnut liqueur. Cigars are obvious here (humidor) and so are bitter oranges, faint whiffs of horse saddle, and the usual cracked pepper. Everything's fine here, even if it was just a finishing. Mouth: lasts the course after the ultra-bright Torabhaig, even if it tends to get a little sour and leathery. Bitter nuts, leaves, tobacco, brine… Well that amoroso was not very dulce! But yeah, it's still very good. Finish: rather long, very salty and leafy. Something glutamate-y, big cracked pepper and some mustard in the aftertaste. Comments: still one of those finishings that work very well.


SGP:365 - 85 points.

Back to the south-east of Skye…

Torabhaig 2017/2020 (61.67%, OB, first fill bourbon, cask #307)
Not sure this single cask was, or will be bottled in a 'regular' bottle. Colour: white wine. Nose: we're clearly in a hospital this time. Litres of disinfectant, tincture of iodine, mercurochrome, piles of Band-aids, antiseptics… And just a tiny touch of vanilla. Well I would hope water will make it smoother and a little more 'commercial' (yep, Serge speaking). With water: it is still very medicinal, and I'm sure this would certainly cure any rheumatisms (just a couple of rubdowns et voilà), but more fruits and fresh almonds and hazelnuts are popping out as well. Natural oils, sauna, rhubarb, gooseberries... Mouth (neat): a bullet. Green lemon, grass, peat, aspirin, Rinathiol… With water: pretty perfect, but still more medicinal than the large release – at a sameish strength – and with less vanilla. But some vanilla there is. A little green coffee, perhaps. Finish: very long, very vertical, well-carved, pretty pure. Comments: perhaps not an absolute sipper as it's a rather restless, pungent one. On the other hand, it would cure you.


SGP:367 - 87 points.

Let me leave the last word to Talisker (and make sure it wins this session, to give honour where honour is due).

Talisker 1957 (53.3%, Gordon & MacPhail, Cask Strength, +/-1985)


So this was obviously distilled before the huge fire of November 1960 that almost destroyed the Distillery. We've tried many 1950s Taliskers by G&M (I mean, not hundreds!) and most have been pure thrills, including four or five other 1957s, especially the all-famous black label at 57.5% vol. But we had never tried this very one… Colour: amber. Nose: all right; high-end OBE. Verbena liqueur (Verveine du Velay) and old Chartreuse, maraschino, camphor, lapsang souchong, fir honeydew, some kind of candied smoke, old triple-sec, resins… Well this is just totally epic and glorious. With water: more very old chartreuse, and probably a few extremely old high-malt blends from like 90 or 100 years ago. Hints of bouillons, marrow, miso, certainly some beeswax, bull-dog sauce, a pinhead of Marmite… Mouth (neat): immensely smoky, lemony, mentholy, terpenic, and shock-full of eucalyptus and affiliated tinier flavours (myrtle, for example, soft basil, wild thyme…) With water: just perfect, with more old magazines and books, sucking liquorice wood, lemon marmalade, marrow quenelles, cress soup… Amazing development and a great example of perfect bottle maturation. Finish: long, rich and yet tight and focused, rather resinous. Thai bouillon, I would say. Comments: very impressive and still very much alive and progressing, even if the aftertaste was a little dry.


SGP:475 - 93 points.

Did you notice that we did not do the bloggers' favourite joke, "the Skye is the limit"? De nada, my pleasure.