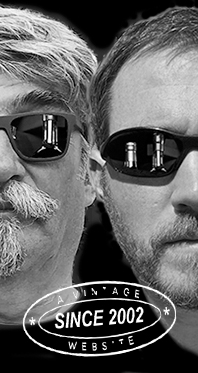 Home
Thousands of tastings,
all the music,
all the rambligs
and all the fun
(hopefully!)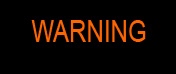 Whiskyfun.com
Guaranteed ad-free
copyright 2002-2021



The Ultimate Duos, 2021 Edition

There are probably three 'best jobs in the world' altogether. One's being a real astronaut (I mean, not flying a giant p***s for a company that chose you only because you're the owner), the other one's being an F1 driver who's best friends with Verstappen, and the third one a Master Blender at Diageo's. Not obligatorily because it's Diageo, but because they own twenty-seven distilleries and have, in addition, quite some casks of whiskies from closed distilleries remaining in their numerous warehouses. And Brora.


Best job in the world
(photo Diageo)

So yeah, many of us want to become Maureen Robinson, one of their top pipette slingers, who's responsible for all of Diageo's brand new Prima & Ultima 8-series, whilst distinguished colleague Dr Beveridge did last year's beauties. Now, I think I've already written that I wanted to become Maureen Robinson around twenty years ago – or was it fifteen – and never got any notification to attend any job interview, not even a phone call, not even a postcard. It didn't work with wanting to become Dr Beveridge either, isn't life unfair?

Having said that, a ray of light just came through Château Whiskyfun's main door: we have 2021's new Prima & Ultima series on the tasting table! I suppose you could nickname the Primas 'the ones that could have been part of the Special Releases just as well', while the Ultimas would rather be 'the ones that used to be part of the Special Releases in the old days'. Anyway, eight different malts, some very appealing and some extremely appealing, which we'll try in true WF fashion, by comparing them with other expressions from the same distilleries. Because remember, in whiskies, spirits or wines, only comparison is reason!

The Ultimate Duos, today Convalmore

Convalmore Distillery (Anne Burgess)

Ha, I'm sure new cats would have jumped onto the Lagavulin, or the Talisker, maybe the Brora, but I preferred to first go with this rare Convalmore. First because we love the fruity Convalmore (I mean, we've hardly ever tried 30 of them, but anyway) and second, because we love the packaging. And third, because all previous 'Diageo' Convalmores had been stunning. What's more, the leaflet that came with the set and that was particularly well-written and informative, as far as I can judge that, tells us that 'a total eclipse of the sun occurred on the very day these casks were filled'. That is to say on November 22, 1984. Wow, that's even more striking than a 1811 cognac (you know, the year of the comet). But first, a carefully-chosen sparring-partner that may give us an even deeper historical perspective…

Convalmore-Glenlivet 31 yo 1962/1994 (48.9%, Cadenhead, Authentic Collection)


Naturally, this stems from an 'oak cask', a mention that's always reassuring, just like the usual suffix 'Glenlivet'. Having said that, when they used to write 'oak cask' that may have meant 'as opposed to sherrywood'. I've never formally tasted any of those 1962s by CAD, but Angus tried some and thought they were wonderful. It is in 1962 that direct coal firing was replaced with steam at Convalmore, but I just don't know whether that occurred before, or after this baby was distilled. Probably after, as this was distilled in November 1962, so probably 'steamed' liked Chinese dumplings (hey I'm joking). Now, it was certainly distilled before they doubled the number of stills from 2 to 4, which happened in 1964. Colour: gold. Nose: it's going to be a tough fight, as this is splendid, sublimely fruity and yet a little sooty, extremely old-school, with some elegant meaty tones, some metal and furniture polish, beeswax, a wonderful little tartness (dried apple slices, Canadian apple icewine), then rather high-class Pu-her tea between the fifth and the tenth waters (I'm joking again). Wonderful and luminous. Mouth: creamy arrival, with a thick texture and some unexpected notes of all kinds of sweets and drops, orange drops, squash, then cassata, muesli, and this thing that I adore, honey ice-cream. Or nougat ice-cream. Finish: the finish is a little more on soot and old cellar, old magazines, perhaps even old cigars. Comments: the candy-like arrival is a little surprising, the rest is superb. Loses one or two points because of all those 'H&M candies'.


SGP:652 - 90 points.

Convalmore 36 yo 1984/2021 (48.6%, OB, Prima & Ultima, hogsheads, 647 bottles)


This new official Convalmore from three American oak hogsheads filed in November 1984, just a few months before they closed the Distillery 'for good' (and sold the premises to William Grant). So once again, it is another pretty historical bottle since both were distilled in November, either just after, or just before some major changes were done at the Distillery. Colour: light gold. Nose: it is very striking that both would be this close to each other, although this one would rather have more soft citrus and even sultanas (yes I've noticed it isn't sherry), and a little less wax and polishes. Bergamots and chenin blanc (a rich yet tart Vouvray), even a little muscat (small-berry muscat), blood oranges, and a wee touch of lady's moisturizer. No, of course no soap. Mouth: not a candy store, rather several herbal teas, some with citrus, lemon grass, angelica, a little fresh ginger perhaps, dill, then more and more oranges, large ones, small ones… And quite a lot of white pepper and cinnamon, but those are the wonders of proper refill, the spices never actually seize control. Finish: medium, really on oranges. Some kind of cocktail, too bad I know next to nothing about cocktails, I could have given you a name. Comments: splendid! A notch less complex than the 1962 (less oils and soot) but with a higher definition and some perfect oranges. Large ones, small ones, as liqueur, as cordial, as cream…


SGP:651 - 91 points.