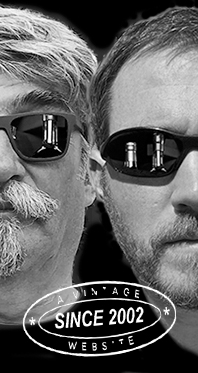 Home
Thousands of tastings,
all the music,
all the rambligs
and all the fun
(hopefully!)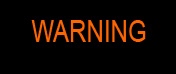 Whiskyfun.com
Guaranteed ad-free
copyright 2002-2021



The Ultimate Duos, today Mortlach

We're going on with our exploration of Diageo's new Prima & Ultima series and shall keep giving them a hard time. Because, as you know, triumph without peril brings no glory (said Corneille in Le Cid). This time it's going to be Mortlach, starting with a proper sparring-partner from the very same vintage.

Mortlach Distillery
(Anton Lecram)



Mortlach 25 yo 1995/2020 (45.8%, Le Gus't, sherry butt, cask #157, 285 bottles)


Le Gus't have acquired quite a reputation within just a few years. You'll also have noticed that this baby's been bottled at a rather Taliskerian strength (right, 80 British proof). Colour: deep gold. Nose: this one's very intriguing, with rather huge mushrooms and resinous woods at first, which is a little frightening I agree, then the blackest burnt molasses and various Asian sauces, teriyaki and such. It would then display more chestnuts (roasted) and cigars, old polished leather, and certainly some kind of glutamate-y, almost sulphury, earthy and rooty umaminess. Which should be pretty Mortlach, even if many Mortlachs nose fruitier and more floral. Big boy, if not a total beast (of Dufftown) yet. Echoes some early batches of the Flora & Fauna. Mouth: bone-dry oloroso, on bags of leather and tobacco, old walnuts, bitter chocolate, then chestnut honey and many roasted nuts. Bitter caramel, and lastly, even more tobacco, with hints of cinnamon and cracked pepper. Finish: medium, very dry, reminiscent of a very old dry Madeira, Malaga or something. Rather a lot of black tea too, especially in the aftertaste. Some salty bouillon as well, and indeed umami and more chestnut honey. Comments: this is Mortlach as in the books! Spectacular, if a little austere: I like it really a lot, it's a classic classic (you don't say!)


SGP:362 - 89 points.

Mortlach 25 yo 1995/2021 (52.4%, OB, Prima & Ultima, 701 bottles)


This baby from a single oloroso/PX-seasoned butt that matured at the Distillery, in warehouse #3. I do not know (yet!) how they would have made these double-seasoned casks, were they seasoned twice, or did they mix PX and oloroso beforehand and then treat the butt with that bespoke mixture? Colour: gold. Nose: very Mortlachian and, unsurprisingly, close to its sibling, with this dry, tobacco-like earthy start on the nose, dried mushrooms and hardwoods, pinewood too, dried meat (Grisons, bresaola), cocoa powder, roasted chestnuts and really a feeling of black earth. Some small oranges in the back but it remains a dry Mortlach when undiluted. With water: first a little menthol, then pine needles, earth, dunnage, cigars and marmalade. Pumpernickel and dried meat. Another one that's epitomically Mortlachian, in my humble opinion. Mouth (neat): so close to its sister! Maybe a little drier yet, with even more tobacco, leather, cocoa, and at the fruit section, rather stewed damsons. Peppered and clove-y marmalade coming late. With water: there, more sweetness, oranges, black cherry jam, dog rose tea… And indeed some sweeter bouillon and that infamous umami. Some chocolate too, marmalade, Jaffa cakes… Finish: rather long, with an oakiness that's more noticeable, quite some black tea, cinnamon… The aftertaste is a little drying, in my humble opinion. Comments: rather marvellous, just a little less bright than the Le Gus't (which wasn't a bright whisky, but there).


SGP:362 - 88 points.