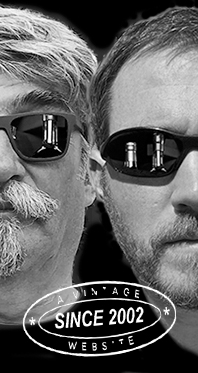 Home
Thousands of tastings,
all the music,
all the rambligs
and all the fun
(hopefully!)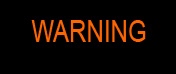 Whiskyfun.com
Guaranteed ad-free
copyright 2002-2021




The Ultimate
Duos,
today Talisker



No secret Skyes today, just one regular OB that I haven't tried since 2015, and then one new IB. And then a last-minute bonus.

Marshal Allen, leader of the Sun Ra Arkestra (Alexis Maryon) ->



Talisker 18 yo (45,8%, OB, +/-2021)


I believe one could psychoanalyse Talisker. I mean, die-hard afficionados tend to love it, and yet I'm not sure it gets the praise it deserves. Maybe because of the way it's always been positioned by the owners (some kind of under-Islay that's all about the ocean, in a rather aftershave-lotion kind of way). Or maybe because no IBs could ever indirectly promote it. Not even BB&R. When was that again? Now indeed the Laing Bros have got some, but those are still young (more about those very soon)… It's all a little tough, but indeed I deeply love Talisker. Talisker needs more love! Colour: gold. Nose: no it is not light, or lighter, or smoother, this is well a full-blown peater, even if it does not quite smell like the exhaust of a Camaro. Where else would you find this many crabs, langoustines, oysters or… Meursault? Indeed there's a wee fattish, buttery, chardonnay-like background, not to mention these drops of yellow chartreuse, but it's all smoked to the core. A very elegant nose. Mouth: seawater and charcoal, cigarette ashes, manzanilla, lemon, peppermint, oysters, and just 'peat'. Perfect lace. Finish: same. Good length. Some touches of maracuja beyond the salty ashes. Comments: bottled smoked oyster juice and less than 100€ a skittle. What do the people want? Love Talisker 18.


SGP:456 - 90 points.

Talisker 10 yo 2011/2021 (59.2%, Hunter Laing, The First Edition for HNWS Taiwan, refill hogshead, cask #18220, 299 bottles)


We've tried these batches under various guises when they were 3, 4, 5, 6… Always liked them but it's the first time I'm coming across a tenner. Remember, no ten no deal! Colour: pale white wine. Nose: fully and totally and integrally (we get your point, S.) naked and natural. As if someone would have just smoked a blend of mercurochrome and Atlantic water. Smoking a cigar while eating oysters and quaffing, well, Talisker. What's very lovely here is that all OBs are usually more oaked (read vanilla-ed) while this one's naked as a jaybird. With water: very medicinal. Just fake a sprained ankle or something and drink the stuff. Mouth (neat): what-a-distillate. No wood, no oak, no lousy vanilla, no coconut, no oils, just seawater, peat, and iodine. This wee whisky's almost abstract. Miro? Calder? With water: grapefruits and salt, plus ashes and white tequila. Some kind of readymade margarita – not the first time. Finish: same. Rubber boots in the aftertaste. Comments: I know it's only ten, and that it's pretty simple, and that it's perhaps not even fully mature, but there. A wow-distillate, if only everyone could keep any unnecessary vanilla at a distance…


SGP:467 - 90 points.

Two 90-pointers, that's what I call a tasting session. C.U.

No wait, a last minute bonus came in after I had finished that wee session earlier in the month….

Talisker 41 yo 1979/2021 (47.5%, OB, Prima & Ultima, American oak hogsheads, 556 bottles)
Even if it doesn't look like that, this is a 'natural cask strength'. Mrs Robinson has chosen the four remaining casks of 1979 that had matured in the Distillery's Warehouse #4 that's the nearest to the see (we need romance, don't we), all American oak hogsheads (hurray). Anyway, 556 bottles from four hogsheads, that's not much, even after 40 years. Excuse me, 41 years. Colour: gold. Nose: these old Taliskers are sublime, what's more the distillate can usually take 'a little more years' without batting an eyelid. This is just another example, the citrus are sublime, the coastal notes are as well (kelp, oysters), and so is this fruity/nutty waxiness, around fresh crushed macadamias and almonds. Add a small cup of high-quality cold lapsang souchong and just a little iodine, and you'll get even more appreciative. No tar and no tyres whatsoever this time, this is not Islay! Mouth: this is almost a fruit bomb! We're reminded of some Islays that had been distilled in the 1960s, with a soft-oily texture and surely some almond syrup, orgeat, yuzu, and a wee handful of small pink olives, the ones that are rather softer and fruitier. The name escapes me. We've got a little oyster juice as well, lemon caviar, a hint of sandalwood perhaps, and always this almondy touch. Perhaps a drop of sesame oil too? Finish: very lovely at 41 yo, very fresh, with a saltier side and tiny bits of Thai basil and coriander. The almonds keep showing up in the aftertaste, but those would have been seasoned with lemon and red pepper. Comments: totally superb, extremely elegant, and almost moving, just like a very old jazzman that's still at the top of his game. Say the intergalactic Marshal Allen of the Sun Ra Arkestra – mind you, 97 years this year!
SGP:563 - 93 points.

PS Still wonder what they mean with 'Made By The Sea', made on the seashore or that the sea made them?