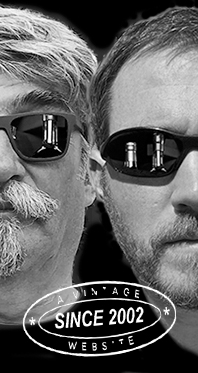 Home
Thousands of tastings,
all the music,
all the rambligs
and all the fun
(hopefully!)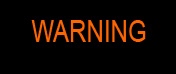 Whiskyfun.com
Guaranteed ad-free
copyright 2002-2021



The Ultimate Sessions
Today Linkwood

There's this new old Linkwood Prima & Ultima and this time we shall try to add more sparring-partners than usual, as WF's wee 'Linkwood' shelf is rather well-stocked these days. But no worries, we keep taking everything in moderation, including moderation as Oscar Wilde once said. And logic, shall I add. We'll also try to find one of the distillery's markers as experienced by Michael Jackson, roses.



Linkwood 17 yo 2001/2018 (46%, Scyfion Choice, Madrasa cask finish, 324 bottles)
Our Ukrainian friends have bottled quite a few funny whiskies finished in unusual wine casks from their regions. This time it's Madrasa, a red varietal from Caucasus and regions around the Caspian sea. Frankly, this is more charming than when everyone's doing red Bordeaux. Learning about wine with whisky, that's something new! Colour: gold. Nose: I've noticed several times already that Scyfion have recently become more 'moderate' with their finishings, even if this one does display some tart and fruity notes of… white wine. Juicy Fruit, lemon drops, English birthday cake, blueberry muffin, pomegranates, rum baba… So we're rather safe, as it appears. Mouth: perhaps a little more unbalanced, with many more fruit gums, bubblegum, indeed birthday cake (with tons of icing sugar) then whisky sour, with something fermentary and perhaps notes of cherry-flavoured kriek beer. More than okay but I liked the nose better, there's a wee feeling of chemical/soda here. Something by The Coca-Cola Company (don't shoot!) Finish: medium, on similar bonbony, candy-like notes. Cherry Coke. Sourer aftertaste. Comments: pretty fine at first, but things started to deteriorate on the palate. Still of pretty good quality.
SGP:641 - 78 points.

Linkwood 13 yo 2007/2021 (54.1%, The Single Malts of Scotland, APAC exclusive, cask #804456, 282 bottles)


This should be the total opposite of the Scyfion. Colour: white wine. Nose: totally spirit driven indeed, you're almost nosing a fresh baguette covered with chalk and light acacia honey, plus some cracked pepper, porridge and muesli. It's very simple, but in this case that's almost the opposite of a fault. With water: same, perhaps even chalkier. Drops of ginger tonic and lemon marmalade. Mouth (neat): thick, creamy, almost syrupy, with superb lemons and once again some chalk, bread and beer. When simplicity is an asset. With water: some chalky limoncello and a wee floral side. Edible flowers, pansies, borage… Finish: medium, on the same profile for a while, with grapefruits taking over in the end. Comments: just very very good, almost refreshing.
SGP:551 - 87 points.

Linkwood 10 yo 2010/2020 (55.5%, Elixir Distillers, Whisky Trail, hogshead, cask #312699, 282 bottles)


I'm not sure I'm getting everything from this label and hey, it's not even from an ex-bourbon barrel. Perhaps is it just a matter of… having fun? Colour: gold. Nose: well it was a rather active hogshead, as I'm finding rather a lot of custard, cinnamon cake, gingerbread, then jasmine and wisteria, even violets… Rather intriguing, this. With water: anything for your breakfast. Maple syrup and pancakes, breads, muesli, muffins and scones, toasts, plus naturally, Champagne. Remember, 6cl of Champagne for breakfast will lift the whole day. Mouth (neat): very active indeed, this time rather on pink pepper and marmalade, prickly pears, grenadine, peach liqueur… This baby's got strictly nothing to do with the 2007. I find it very good. With water: no, there, lemons and chalk, that's the classic combo. Finish: long, same. Comments: different style, same high quality – and drinkability. Not for breakfast though.
SGP:651 - 87 points.

Looks like we're caught in the middle of a mini retro-verticale of Elixir's Linkwoods…

Linkwood 8 yo 2011/2020 (57.9%, The Single Malts of Scotland, sherry butt, cask #306020, 626 bottles)


As we all know, Linkwood tends to take sherry well… Colour: straw. Nose: my goodness, olive and sesame oils! And peanut oil! What's this magic? Then sour oranges and notes of fino, as well as fresh walnuts just fallen from the tree. With water: panettone and kougelhopf dough, more peanut oil, less of the other oils. Mouth (neat): rich char, oranges, lemon drops, earl grey and Timut pepper. You're right, no oils this time, perhaps a tiny dollop of sesame? With water: as almost always, the lemons tend to have the upper hand in good whiskies, which is the case here. Finish: medium, pretty tight, lemony, but with an oily texture again. Comments: supersonic nose, the palate was very good too but it was more the speed of a Boeing. Impressive at just 8.
SGP:551 - 87 points.

Linkwood 10 yo 2010/2020 (55%, Dram Mor, 1st fill bourbon barrel, cask #306772)


Colour: gold. Nose: I'm finding some oils here too, but that would rather be around linseed oil, even paraffin oil. Peanuts are back as well, vanilla from the barrel, wisteria and jasmine this time again, a wee mustiness (good wine cellar) and a touch of cedarwood, leather and agricole rum. With water: cinnamon rolls, pipe tobacco, roasted peanuts, that wee mustiness again, as well as this linseed oil. Mouth (neat): thick, rich, flavourful, starting with heavy teas and going on with marmalade and walnut cake. Like it, as expected. But wasn't it rather a refill sherry cask? With water: very good indeed, on teas and spices, garam masala, crude chocolate, damsons… Finish: medium, a tad drying and leathery, but really good. A touch of mint and oranges in the aftertaste, which is always welcome. Comments: rather un-barrel, but that's me. Another very good one, same score as most.
SGP:561 - 87 points.

Tell me about some grouped fire!

Linkwood 11 yo 2009/2021 (53.7%, The Maltman, bourbon hogshead, cask #307137, 291 bottles)


Let's see what Donald Hart has found… Colour: rich gold. Nose: it is a sourer proposition, with more wine and cordials, orange wine, shoe polish, unexpected whiffs of wood smoke, and really a lot of petroly riesling. I really wouldn't know where all this is coming from. Other than that, we've got some fudge and custard, which come expected. Linkwood's trademark floral side is back as well, with indeed wisteria but also its older marker, rose petals. With water: nuttier, once again you would believe it was sherry. There's even a little 'good sulphur'. Gun that shot. Mouth (neat): a lot of action in here, shoe and metal polishes, plasticine, triple-sec, tobacco and old walnuts, a little rum. With water: once again, are we dead sure this wasn't sherry? Does Linkwood harbour some sherry notes by birth? We would have known, I suppose. Finish: rather long, lovely, kind of a little antique, rather in the style of much older bottlings, with some meaty, metallic, and smoky sides. Even a little cognac. Comments: not exactly young Linkwood ex-bourbon, but there, whisky's also about mysteries and magic.


SGP:562 - 87 points.

We're exaggerating now, are we not. But remember Oscar Wilde. BTW, I passed by his crazy grave the other day in Paris, you should really see it if you haven't already. More young Linkwood please…

Linkwood 10 yo 2010/2020 (62.2%, Whisky Is The Limit, Swiss Edition, Bordeaux red wine barrique)


They wouldn't tell you about the château, but they said this was cabernet franc plus merlot. Which leads to St-Emilion… Cheval Blanc has got a lot of cabernet franc, but shh… No, nothing to do with White Horse, although there would be ties between the owners of Cheval Blanc, LVMH, and Diageo, owners of the White Horse brand. One for the conspiracy theorists of whisky, be my guest… Oh and indeed, Linkwood belongs to Diageo too… The plot thickens… Colour: gold, with a faint roséness. Nose: sometimes these work, especially when the make is an easy one. So I'm finding fresh sourdough and whiffs of blood oranges, but at such high strength we won't try to nose it too deeply. With water: more classic, almost sherried malt, with nuts, herbs, raisins and something a little fermentary. Quite some vegetal oils too, in the style of that lovely 8yo by Elixir. Yoghurt. Mouth (neat): was the barrique recharred? Butterscotch and tea with milk, in short something English. But then again, the high strength… With water: fruits, berries, jams, raspberries and bread, biscuits. Finish: same plus spices, bell pepper, Timut pepper, Seville oranges… Comments: we tend to joke about whisky in red wine, but this was a fine exception, even if it remains 'not totally for us'.
SGP:651 - 85 points.

Let's go down the vintages, it was about time…

Linkwood 24 yo 1996/2021 (54.8%, The Maltman for HNWS Taiwan, bourbon barrel, cask #8712, 195 bottles)


Colour: straw. Nose: much more mashy than the youngsters, with mashed potatoes ala Robuchon (50% potatoes, 50% butter), fresh croissants, whiffs of white ham, clay, white asparagus, even weissbeer… Indeed it's all pretty white (do we have that condition called synaesthesia?) With water: bread and stones, grist, an old mill at a distillery (Porteus? Boby? More about those in Nick's new book (*)) and just lemon juice. Mouth (neat): rather hot, fermentary, on ale and fudge, then kumquats and Werther's Originals. Butterscotch eh. With water: funny, with a pretty dry-waxy side (paraffin) and a little turpentine, then tight limes and really much less butterscotch. A little café latte, though. In fact, I think this is very good. Finish: rather long, on lemon tarte. Right, tarte au citron. Nothing beats tarte au citron, except macarons au citron. Maybe. Comments: rather grand Linkwood, with some oomph and strong opinions. Yeah, a tasting is a dialog.
SGP:561 - 89 points.

Linkwood 39 yo 1981/2021 (52.9%, OB, Prima & Ultima, 701 bottles)
Some sherry witchcraft here, that is to say double-maturation with some PX and oloroso involved, but I really appreciate the fact that they would remain transparent all along, while other makers will let you believe that their rare old whiskies have spent all their lives in a single genuine sherry bodega butt before disgorging. Isn't lying by omission a few distillers' (and brewers, and winemakers…) favourite sport? Colour: amber. Nose: fir wood at first, sauna oils, pine needles, balsa wood, then rather lighter Cuban puros (I used to enjoy my Gloria Cubanas twenty years ago) and chestnut purée, raisins, fig arrack, clay, walnut wine and liqueur (nocino)… Lovely, absolutely lovely. With water: figs stand out, sawn hardwoods, Turkish delights, marzipan… Mouth (neat): hey it's almost brutal at 39, shall we call it Tyson? Great thick sweet wine (muscat de Beaumes de Venise, nothing to do with Venice), orange liqueur, Sauternes, then my favourite fruit salad (peeled oranges, honey, olive oil) and just sultanas. This oldie is very talkative, quite possibly because it's been smartly 'revived'. With water: does the peacock's tail, with chestnuts and pumpkin seeds, bean curd and marzipan, dates and figs, cappuccino and Nutella (apologies), milk chocolate and Jaffa cakes… while all that joyous feast would end up on marmalade. Marmalade, official partner of many a single malt whisky. Finish: perhaps a tiny-tad oakier? But it all remains under control and rather on lovely piney notes than on drying sawdust. Comments: did I mention figs? You do feel, sometimes, that some smart lab work's been done, but I'm sure that was for the better, if not the belter.
SGP:651 - 90 points.

(*) Oh yeah, forgot to say, I would have liked to write about Dr Nick Morgan's new book earlier but I wanted to first read it. I know, how old-fashioned. I've now read the half and it's rather fascinating, discretely witty, sometimes pleasantly schizophrenic, blending only a few tiny corporate reflexes, perhaps a little conditioned (about terroir or glassware, for example), with most of the time, real behind-the-curtain information and opinions that you would just not find in other books. Having said that, I would say the book is around 78 times less 'corporate' than any other books that have been written by high-ranked or formerly high-ranked industry people. To be honest, the very vast majority of the whisky books that sit at WF Towers are reference books that you would have opened every time you were having a question ('remind me how Mortlach works') but this one's different. I suspect even seasoned enthusiasts will read this quasi-essay from cover to cover, exactly the kind of book that's needed while a lot of regular encyclopaedic whisky stuff is now available online. Anyway, as they say at Arsenal FC, 'more later'.


Everything You Need to Know About
Whisky (But are too afraid to ask)
Nick Morgan
The Whisky Exchange, Ebury Press

PS: Whiskyfun needs new concert reviews!