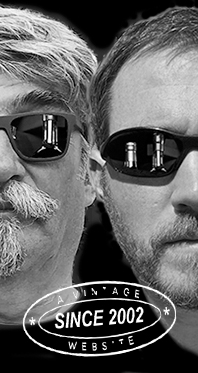 Home
Thousands of tastings,
all the music,
all the rambligs
and all the fun
(hopefully!)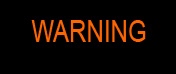 Whiskyfun.com
Guaranteed ad-free
copyright 2002-2021



---

Angus's Corner
From our Scottish correspondent
and skilled taster Angus MacRaild in Edinburgh
Three Linkwood
Linkwood is a one of those 'background' names in Scotch Whisky that just seems to have been eternally there ever since I got properly into whisky. And that is where it has always remained: in the background. Quiet, humble, dependable, constant, occasionally comforting, but rarely brilliant, thrilling, stand out or exciting. I'm sorry if I am enraging the Knights of Linkwood, or Linkwood Coveters Anonymous or whatever these clubs are called, but it's very much a personal impression I've gathered over the years. Now, this doesn't mean I'm not always happy to try a Linkwood when one crosses my path, it's just that they exist rather in the 'Glen Safe' territory for me.

Linkwood 12 yo 'Pure Highland Malt' (70 proof, Gordon & MacPhail, 1970s)
I believe there's a dark vatting of this one too. Colour: gold. Nose: rather typical 'old style' malt whisky - much in the same way that a recently bottled 12yo Linkwood might easily be classed as 'rather typical modern malt whisky'. With these many notes of polish, cereal, soft waxes, dried flowers, mint and a little camphor. It's delicate, attractive and pleasant, but perhaps a tad hollow and simple in some ways. Mouth: It's the 70 proof that is the trouble really. It kind of just neuters the whole thing. There's some nice notes of barley extract, damp grains, waxed paper, lemon rind and Scotch broth with herbs, but there's also weakness and a touch of cardboard. Finish: short, lightly waxy, minty again, faintly lemony, cereal. Fine. Comments: I wouldn't say a disappointment as I've learned not to expect too much from such bottlings at 70 proof over the years, but it is a bit of a disappointment all the same. Again we come back to this impression of hollowness and simplicity. Now, the overall style is rather elegant and old school, it just lacks richness and power.
SGP: 451 - 78 points.

Linkwood 10 yo 2009/2020 'Parcel 4' (48%, The Single Malts Of Scotland 'Reserve Casks')
Selected from seven casks apparently. Colour: white wine. Nose: …and indeed, we have, in many ways, the epitome of 'modern malt whisky'. Lightly sweet vanilla custard, plain malt, tinned fruits in syrups (pineapple etc), tart green apples, lemon rind and dry breakfast cereals. Easy, simple and extremely pleasant. Mouth: simplicity and easiness again, which I suppose is generally the point with a series like this. The kind of sweet, fresh, green fruity malt you can easily quaff from a tumbler absentmindedly while watching Indiana Jones. Custard again, baked apple, lemon barley water. Finish: medium, lemony, sweet, gooseberry, breakfast cereals again. Comments: It's extremely easy and simple and fresh malt whisky. If someone said: "bring unto me the epitome of simplistic modern Speyside malt whisky" and you didn't walk in with this on a tray you'd be fired. I suspect that's probably exactly what Sukhinder said to Oliver.
SGP: 541 - 82 points.

Linkwood 10 yo (55%, Dràm Mòr, cask #306772, 1st fill barrel)
Apparently done as a Christmas release, oh well, better late than never. Colour: deep gold. Nose: rather intense, richly bready, golden syrup, notes of young sauternes, rapeseed oil, cider apples, kumquat and even wee hints of tobacco. I find it pretty rich and syrupy with this rather weighty impression of texture and natural sweetness. With water: custard and baked apple pie with cinnamon, sticky glazed fruits, marzipan and sweetened fruit teas. Mouth: something rather sooty and lightly smoky. Like green pepper, pure cask char and black miso. Thick, peppery and with many cooking oils, caramelised fruits and things like quince and fig jam. Curious to know what kind of bourbon cask this is? Heavily toasted? With water: very syrupy, sweet and gloopy in texture now. Pears baked in calvados, cloves, sweet mint tea, limoncello, barley water, gingerbread. Quite a mix of stuff. Finish: good length, getting more heathery, herbal and floral now, but still with some sweeter honey and glazed fruit notes. Comments: Rather a jumble of different forces but it's a lot of fun overall. It's clearly rather active wood but it manifests more as syrupy sweetness here than the usual pencil shavings and artificial notes. Very good.
SGP: 641 - 85 points.