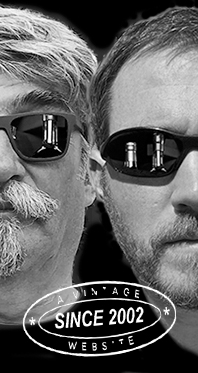 Home
Thousands of tastings,
all the music,
all the rambligs
and all the fun
(hopefully!)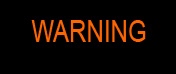 Whiskyfun.com
Guaranteed ad-free
copyright 2002-2021



Three wee Dalmore

Always loved the stills at Dalmore! Especially the flathead that reminds me of some Harley-Davidsons of old. And all the oranges in the make. And the incredible tales and stories by the Master Blender, whose moustache has always been smarter than mine…

Dalmore 'King Alexander III' (40%, OB, +/-2020)


A rather poshy NAS that they first launched around twelve years ago if my memory serves me well. Sadly only at 40% vol. while it's rather a little too expensive… Colour: full gold. Nose: what's really pleasant here is that this baby's really and integrally on honeyed oranges, triple sec (Cointreau, Grand-Marnier) and soft herbal teas for senior citizens, such as chamomile (manzanilla in Spain, nothing to do with the stunning finos from Sanlucar). Awesome nose, extremely coherent, with even touches of rhum agricole and toasted brioche coming through. So, as far as the nose goes, it's rather flawless. Mouth: those 40% vol. did not really get any bigger or more expressive than when I first tried this slightly pedestrian King. It's a rather dry malt, completely different from what the nose had been suggesting, with notes of burnt wood and tobacco, black tea, a slightly sour maltiness and, sadly, very little orangeness, except a few tiny touches of Sevillian marmalade. Finish: rather short, a little drying. A little burnt caramel, black tea, stems, oak… Comments: good juice – after all they've been assembling six different kinds of wine casks – but the minimal strength doesn't quite do it justice on the palate and I would say it became drier on over the years. But what a nose!
SGP:451 - 83 points.

Let's find some pure sherry rather than a byzantine combination of casks…

Dalmore 11 yo 2007/2018 (55.6%, Hart Brothers, sherry butt)
Always a pleasure to come across a recent bottling by Hart Bros. They often had 'deviant' drams, in the best senses of the word deviant. Say different, intriguing, unusual… Colour: white wine, so it wasn't first fill sherry. Nose: not first fill sherry indeed, this is austere, porridgey, very grassy, kind of metallic, and absolutely not on oranges, let alone on chocolate (some Dalmores are pretty chocolaty). Malt extracts, stout, antirust, sour beer… Very rustic so far, but indeed that's all different, intriguing and unusual. With water: huge, and I mean huge raw maltiness, with more porridge and a little honey that makes it a little easier. Mouth (neat): very creamy, with a fino-y side, some pungent mashy, peppery and citrusy notes (bitter oranges), artisanal mead, something chalky and leafy… Have I mentioned rusticity before? With water: there, we tamed it. It's still very malty and meady, and peppery, and grassy, but I'm also finding some pretty Dalmore-y orange honey. Green pepper in the aftertaste. Finish: long and rustic indeed and somewhat more difficult than the King Alexander. Comments: not the easiest Dalmore I've ever tasted, but it's got some lovely (grassy) moments. Vive la difference!
SGP:361 - 80 points.

Dalmore 29 yo 1991/2021 (57.9%, Hunter Laing, First Editions Authors' Series, for Sun Favorite Taiwan, No.88, 178 bottles)
There's a very distinguished gentleman on the label but sadly I can't read Chinese, now be sure that as soon as I learn about the name of said author, I'll amend accordingly. Could be the Chinese poet Xu Zhimo, having said that (would you please confirm, friends?)… Colour: light gold. Nose: there, a whole different ballpark, with flying oranges and some very aromatic mead. We're bordering perfection on the nose, even if it is a wee bit strong, thus kind of blocked at 58% vol. Moist fresh marzipan and a little white nougat, perhaps… With water: rather divine oranges, cassata, halva, a wee chalkiness, muesli, focaccia with orange blossom water, fresh brioche… In the words of the very inspirational (to us) Rowan Atkinson, this is 'very nice'. Mouth (neat): great indications of a perfect Dalmore, just a tad strong once again. Some sides remind me of those old official bulky black label bottles with their silver or golden letterings and their crazy plastic caps (12 or 20 years old). Great bottles, those, as are most old Dalmores. With water: impeccable, grassier, with notes of olive oil and more fresh marzipan, maize bread perhaps, orange blossom water, pistachios… All that is just perfect, really. Finish: long, with several oils. Pine nuts, grape pips oil, plus some bitterer, a little terpenic elements in the aftertaste. Resins, propolis… Comments: a very funny green, resinous, bitter aftertaste after a rather easier development. Very cool, very good. So, Xu Zhimo indeed? One of the best Dalmores I've tried this year (and last year). Almost 91.
SGP:561 - 90 points.