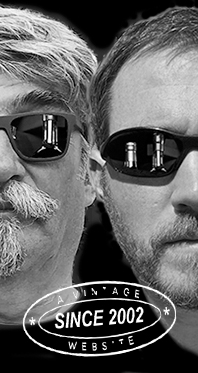 Home
Thousands of tastings,
all the music,
all the rambligs
and all the fun
(hopefully!)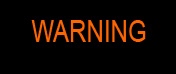 Whiskyfun.com
Guaranteed ad-free
copyright 2002-2021



Time for a little more Glengoyne

Always loved those stories about the Distillery being in the Highlands while the warehouses would lie opposite the road, so in the Lowlands. But I don't think the very wise owners have ever tried to play any kind of marketing spiel with that concept. Anyway, let's kick this off with a newer rendition of the popular 12…

Glengoyne circa 2005 ->



Glengoyne 12 yo (43%, OB, +/-2021)


I haven't tried the 12 since around 2012. It used to be a very good dram in my book (WF 84). Colour: straw. Nose: pure barley, with touches of citronella and even coriander leaves, a little fresh metal (iron), then wee whiffs of spent grapes (sherry?) and toasted brioche served with custard. Lovely. Mouth: typical entry-level malt whisky that's not that entry-level, sitting somewhat between Glenlivet and Glenfiddich, only with a little more tartness and more grassy herbal teas (cherry stem, peach leaves...) More oak spices tend to come out later on, making it perhaps a tad bitter(ish) and a little sour(ish). Finish: rather long, grassy, with some cinchona, some spritz, ginger beer… Comments: very good, as expected, I'm less a fan of the greeny and spicy palate. I had believed it would be a little rounder.
SGP:461 - 81 points.

Glengoyne 'The Legacy Chapter Two' (48%, OB, 1st fill oloroso sherry, bourbon and refill casks, 2020)


Angus had tried Chapter One and has been relatively enthusiastic (WF 85). We've lost an age statement after the 12 but we've earned 5 extra-% vol. Is that a good deal? Let's see… Colour: pale gold. Nose: not unlike the 12 but purer, kind of zestier, with an even nicer tension and more apples. We're immediately reminded of some older bottlings of young Glengoyne, with this very nice freshness. Orange salad, tarte tatin. It's less cakey than older expressions, though. Mouth: two leagues above the 12, with more roundness, maple syrup, triple-sec, butterscotch and shortbreads, apple pie, and only then a little more oak spices (cinnamon, nutmeg and white pepper). Finish: very nice, without less of the bitterish sourness that we had found in the 12. Comments: very nice indeed, but it'd rather have a full-bourbon Glengoyne. These middle-sherried drams are not always extremely fulfilling, I would say.


SGP:551 - 84 points.

Glengoyne 19 yo 1996/2016 (55%, Cadenhead, Wine Cask, Château 'Lafitte', 240 bottles)


Ah, the Scots and the names of great wines! Eaglesome/Cadenhead/Springbank had already granted us with some 'Barollo' in the past, this time it is 'Lafitte' while the name of the real great Grand Cru of Pauillac would rather be 'Lafite'. Should we expect some Mooton, Ozone, Margot or Lattour anytime soon? Or why not How-Brion? But yeah, who cares, and what's more, the whisky isn't pink… Colour: amber. Nose: a lot of demerara sugar, tarte tatin once again, black nougat, pancake sauce, then more spices, ras-el-hanout, allspice, then savoury smells, Bovril, sweeter gravy, onion soup… That's all perfectly lovely, without any two-penny red berries from the wine. Having said that, I remember a sister batch that had been terrible on the palate, so we shall see… With water: mushrooms coming out, baked eggplants, meat, copper coins, then a little soapiness. Say Dove (yeah right). Mouth (neat): w.h.a.c.k.y. Huge pepper and ginger mixed with strawberries. Schweppes Strawberry, does that exist? Pass, and quickly… With water: nah, soap and grass all over the place, turmeric, wine gums with pepper, Kriek beer, orange skin.... Finish: rather long, with some sour spices. Comments: I'm sure some friends would have loved this but it just wouldn't work on my poor palate. In my book, this is a good example of why malt and red wine should never meet. It's me. The nose was nicer.
SGP:461 - 70 points.

Glengoyne 36 yo 1984/2021 'Russell Family Single Cask' (50.2%, OB, refill sherry butt, cask #1549, 402 bottles)


Once again, we have to thank the Scottish distillers and their families for being ready to part with their personal casks; how very generous, given that what's more, this baby stems from 'the slowest stills in Scotland'. Colour: deep gold. Nose: really a lot of butterscotch and roasted chestnuts at first, chestnut honey too, before Jaffa cakes and pipe tobacco would start to take over, together with a little pumpkin soup and big black raisins (Corinth). Touches of violets, liquorice and menthol, plus some beeswax and just furniture polish in the end. Rather wonderful, elegant… With water: superb herbs, lemongrass, a wee hint of saponin, spearmint, dandelion syrup, mullein… Mouth (neat): beautifully hot given its age, with a lot of marmalade and dry white in the arrival (vin jaune), walnuts, walnut cake, Seville oranges, then touches of star anise and just yellow chartreuse. Wonderful peppery and slightly piney spiciness. With water: impeccable old vin jaune. Bags of walnuts, with flying colours, a wee touch of mustard and yellow curry, with everything perfect on all accounts. Finish: rather long, beautifully drier, with touches of muscovado and always these splendid walnuts. Old whiskies tend to get a wee tad weaker at this stage, not this one. Love these notes of Spanish ham in the aftertaste (belotta). Comments: pretty sublime old Glengoyne, matured to perfection for the beauty of sport.
SGP:561 - 91 points.