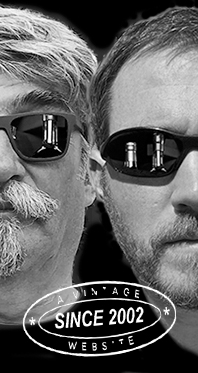 Home
Thousands of tastings,
all the music,
all the rambligs
and all the fun
(hopefully!)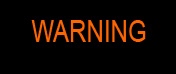 Whiskyfun.com
Guaranteed ad-free
copyright 2002-2021



The Time Warp Session, today Aultmore

We always like to do these wee sessions. And no, the older bottlings do not always win.

Aultmore 11 yo 'Small Batch' (46%, OB, Exceptional Cask Series, oloroso, 2472 bottles, +/-2018)


All fine and well, but I'm not sure anyone will believe it was an 'exceptional cask' that they brought down to 46%, even if that's a strength we enjoy. What's more, 'small batch' and 'exceptional cask' sounds a bit like an oxymoron, don't you agree? If they're exceptional, why not keep them as singles? (S., nit-picker in chief.) Colour: dark gold. Nose: exceptional, I don't know, very nice for sure, with some bread pudding, ginger cookies, banana cake, heather honey, then rather sherry-like notes, pecan pie, walnut wine, pipe tobacco, even wee whiffs of sweet mustard sauce, sesame oil, then our beloved oranges… After all, could be that those casks were exceptional indeed! Very lovely nose for sure. Mouth: I was afraid we would go down two floors, but despite some slightly, say uproarious spicy tones from some active oak, it unfolds very pleasantly, on various cakes, tobacco, and roasted nuts (rather pecans and walnuts yet again). Rather a lot of bitter chocolate too, which tends to try to come to the front, making it perhaps a tad, well, bitter. Pleasantly bitter. Finish: medium, dry, rather on green walnuts. Always something that I enjoy. Very dry and bitter aftertaste. Comments: I shall call this a very good surprise, but you have to like them dry.


SGP:361 - 85 points.

I wrote some an extremely short note for this one ten years ago, time to do it properly…

Aultmore 1974/1988 (50%, Samaroli, 20th anniversary, 540 bottles)


Samaroli was located in Brescia, a name that really reminds me of Bugatti since one their earliest models was called 'Brescia'. But why am I telling you this? Perhaps because Silvano Samaroli could have been nicknamed 'the Ettore Bugatti of whisky'… (fast and no brakes). Colour: light gold. Nose: definitely old-school Aultmore, much greasier than current offerings, waxier, more on leather and old ointments, polishes, old bits of metal, garage, a little marrow and venison burger (how very Scottish indeed – are you hungry yet?), gravy… That's all pretty perfect and nicer than I remembered it. With water: whiffs of wet cardboard and old books. Rather great on the nose, sometimes not such a good sign wrt the palate. Mouth (neat): it's true that some of these bottlings are starting to suffer from 'marginally excessive' OBE, with rather a lot of dryness, bitter herbs, leather, a wee feeling of leatherette or even plastic and soap, but all that remains very wee indeed… On the other hand, the core remains solid, fat, almost smoky, waxy, resinous… With water: no, water almost kills it. Cardboard everywhere. Finish: medium, dry. Comments: I had it at WF 88 ten years ago, so it wasn't a total blue chip anyway in my book, but things did not improve. Now, remember that as regard to OBE and oxidation, not all bottles behave the same depending on storage etc. So let's not jump to unnecessary conclusions!


SGP:262 - 80 points

(for the nose).

Good, I feel we need another wee 11, as a bonus…

Aultmore 11 yo 2008/2020 (43%, Signatory Vintage, hogshead, cask #307294, 265 bottles)


Colour: pale white wine. Nose: a blend of pear and mirabelle eaux-de-vies, really, with a little hotness in the background. Fruit stones; that's the mirabelles! I suppose we could have this as a 'canard', a few drops poured over a sugar cube. Mouth: all freshness and fruitiness, indeed an eau-de-vie, with hints of grappa this time. Decant this into a thin white bottle with a long neck and write 'tutti frutti' on the label, you'll fool a lot of people. Not that it's nice to try to fool friends, mind you. Finish: medium, with some bready and gristy notes kicking in. Comments: malt whisky al natural, most pleasant, to quaff just like this, without thinking about it too much.


SGP:541 - 83 points.

Good, the Samaroli was 14, we could have another 14 too before calling this a tasting session.

Aultmore 14 yo 2006/2020 (55.2%, Single Cask Collection, 1st fill bourbon, cask #306878, 209 bottles)
Colour: straw. Nose: oh, pure custard and fresh fruit salad, with a dollop of soft honey (acacia) and an awesome and subtle earthiness. Old mosses, fir needles, and naturally, mushrooms (boletus). Some whiffs of old Jerez vinegar too, that's most lovely too. Yes I've seen it's ex-bourbon. With water: rounder, sweeter, mellower, easier. Ripe melons and quinces, pears, scones, vanilla. Mouth (neat): excellent citrus and grasses! Lime, lemon, peppermint, lemon balm, perhaps a touch of tarragon, probably a little Thai basil, with a little sugar too to make it rounder. With water: a few red berries chiming in, pomegranate… There's also a little more pepper. Finish: medium, fruity and bready. A light fruitcake. Comments: just super-good. Very well distilled, aged, and selected.


SGP:541 - 86 points.