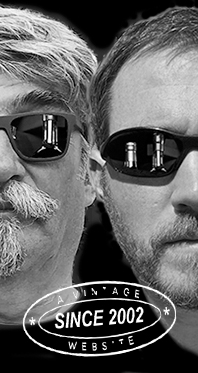 Home
Thousands of tastings,
all the music,
all the rambligs
and all the fun
(hopefully!)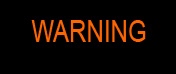 Whiskyfun.com
Guaranteed ad-free
copyright 2002-2021



Summer Duets
Today Glenrothes

Glenrothes is easy to find as many indies have some these days, which is excellent news since the make never totally disappoints, in my humble opinion. Let's have two of them, maybe three…

Glenrothes 22 yo 1996/2019 (51.1%, Sansibar for Whisky-Maniac, sherry, 238 bottles)


One of the rare new indie labels that would actually suggest to total beginners that this is Scotch whisky indeed. There's value in tradition. Colour: gold. Nose: rather hot and rough at first, with bay leaves, cherry stems, green peppercorn, green walnuts, a little shoe polish, apple peelings… Gears towards almonds after that, but it's still relatively rustic. With water: completely different, much more on beeswax, marmalade, quince jelly and peanut cream. Orgeat. Wonderful once reduced. Mouth (neat): much fuller on the palate than on the nose when undiluted, but this time green spices are running the show. Biting lemon zests, bitters, green pears, green pepper again, fresh turmeric and ginger… This green biting side is pretty unusual, but once again, let's see what water will do to it. Btw it's feels more powerful that 'just' 51% vol. With water: once again water really improves it, with many more oranges appearing, including bitter ones, and bags of walnuts. Amaretti, young bone-dry oloroso. Finish: pretty long, with fruit stones and kernels. Something kirschy. Bitter almonds and orange zests in the aftertaste. Comments: it is not an easy Glenrothes in my book, but provided you've got a good pipette it'll become very rewarding. A little tough when undiluted.


SGP:461 - 87 points.

Glenrothes 31 yo 1988/2019 (50.1%, Hunter Laing, Platinum Old & Rare, 109 bottles)


Probably more roundness to be expected from this older expression. Colour: full gold. Nose: there is a wee grassy side to this one too (and turmeric) but other than that, almond cake and triple-sec are having the upper hand this time, as well as chestnut and heather honeys, which just always works in my book. Tangerines and a little camphor are also adding to this lovely combination. With water: I wouldn't say it changes much, except that even more of some earthy citrusness rose to the surface. Mouth (neat): this eucalyptus plus curaçao composition is a little unusual but it works. Timut pepper, touches of cedarwood, quince syrup, cinnamon, citron liqueur, a touch of myrtle liqueur too… Are we in Corsica? Pace e salute! With water: we're very close to the Sansibar, just a little leafier yet. Turmeric and bitter almonds too, mint and verbena tea, lime-flower tea… Finish: medium, pretty grassy and almondy. Comments: they tended to converge once reduced. Very fine drops, with a grassy/rustic side that's not always to be found in Glenrothes. The casks, I suppose…


SGP:461 – 87 points.

A third one would be welcome…

Glenrothes 19 yo 1997/2017 (58.8%, Whiskybase, sherry butt, cask #15404, 562 bottles)


Whiskybase, that's an excellent website and resource, with great people at the helm! Colour: gold. Nose: blimey, same ballpark yet again, with some slightly sour and green fruits, something hot, pine honey, and possibly more earthiness, with even mushrooms and mosses. Some pretty grassy sherry. With water: no changes, just more leafiness, more bay leaves… Mouth (neat): a little more butterscotch and even a few raisins in this one, otherwise just more turmeric, ginger, bitter oranges, marzipan, and probably a little thyme (tea and honey)… Another slightly tougher and hotter Glenrothes, having said that. With water: gets different this time, much more on cakes and nuts. Pecan pie, dark nougat, roasted peanuts, sugar almond… these sorts of things. Finish: long, more on caramel and black nougat. Funny hints of chamomile and peppermint tea in the aftertaste. Comments: another very good one that doesn't exactly go down easy; but that's part of its charms.


SGP:561 - 87 points.

I'll try to find some unsherried Glenrothes next time. In the meantime, pace e salute indeed!