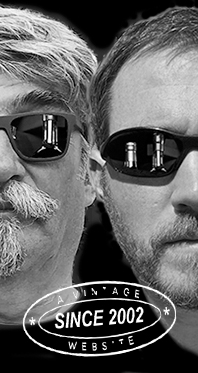 Home
Thousands of tastings,
all the music,
all the rambligs
and all the fun
(hopefully!)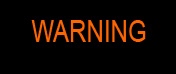 Whiskyfun.com
Guaranteed ad-free
copyright 2002-2021



---

Angus's Corner
From our correspondent and
skilled taster Angus MacRaild in Scotland
Tomatin, Arran & Bruichladdich
Actually, only Bruichladdich on a technicality, as we'll in fact have a Lochindaal and a Port Charlotte to close things off today. But the Tomatin will be Tomatin, and the Arran will be Arran, for sure. (Angus: get a grip!)

Tomatin 11 yo 'Batch 4' (51%, That Boutique-y Whisky Company, 1174 bottles)
Many tomatoes on this label, who doesn't love tomatoes? Colour: straw. Nose: I find bread starter, lemon peel, shortbread and fresh linens at first. This impression of lemon flavoured shortbread, which does exist and is dangerously tasty. Also some nice wee honey notes too. With water: more towards cereals, freshly milled grist, buttered white toast and cider apple. Mouth: very good, lots of easy green and citrus fruits, apples, banana, a little pineapple, some peppery watercress, all sorts of easy, typical and very pleasant things going on here. No tomatoes though! With water: drier, more on pollens, plain biscuits, mead and white pepper. Still eminently sippable. Finish: medium, still rather on lemons, apples and now oatcakes too. Comments: harmless, charming and extremely easy drinking Tomatin. However, given the lack of tomatoes, I'm wondering if it isn't possible to sue those excellent folks at Atom under some kind of product description violation? Obviously this is strictly theoretical you understand.
SGP: 551 - 83 points.

Tomatin 12 yo 2008/2021 (59.8%, Lady Of The Glen, cask #700747, hogshead, 216 bottles)
Has anyone actually met this elusive Lady yet? Is she the head brand ambassador? Or, perhaps she is contractually obliged to remain in her Glen at all times? Colour: white wine. Nose: pure, plain, raw, natural malt whisky. Cereals, fabric, stones, toast, linens, chalk; is this is the 21st century version of the early 90s Cadenhead Authentic Collection style? Some very nice greenery and grassy notes emerge with time. With water: moss, grass, vase water, wet leaves and a wee hint of eucalyptus. Mouth: indeed, rather raw and pure with a lot of ink, wool, aspirin and hints of lemon air freshener. It's very clean distillate but it's perhaps struggling a little being so 'alone' without much cask influence. With water: again, very clean and pure and with some nice notes of sunflower oil, chalk, limestone and more of these green grassy notes, even a little chlorophyl, but it does feel a tad too naked. Finish: medium, lightly lemony and citric, dominated by cereals, chalk and fabrics once again. Comments: I find it very cool that LOTG would bottle such a diversity of styles from crazy finishes to bare bones distillate like this. A fine drop but perhaps a bit too 'intellectual' at times?
SGP: 451 - 81 points.

Arran 24 yo 1996/2021 (49.5%, OB for The Whisky Exchange, cask #721, sherry, 274 bottles)
There seems to be some uncertainty around the exact cask type of these recent OB Arrans for TWE. However, in the words of Donald Trump: who cares! Colour: rosewood. Nose: I too feel confident this is a sherry cask, and an excellent one to boot! Indeed, notes of boot polish (no doubt the power of suggestion hard at work there) and cherry cough syrup, herbal wines, Serge's beloved green walnut liqueur, tomato vines and some rather expensive strawberry jam. I find it a very clean and rather sharp, precise sherry style. Quite excellent! Mouth: nice arrival, punchy wood spices, cloves, aniseed, freshly made espresso, bitter chocolate, more walnuts - pickled this time - and rather a lot of strong black tea, black pepper and game meats. Getting more leathery with quite a few bitter herbs, ala some long aged Fernet Branca perhaps. Nicely umami as well with quite a bit of miso paste and dried mushrooms. Really excellent drop. Finish: good length, long in fact, all on bitter herbs, walnuts and coffee with a dark chocolate once again. Comments: Not sure how much Arran DNA remains in this wee beauty, but the sherry cask was undeniably superb.
SGP: 561 - 88 points.

Arran 24 yo 1996/2021 (53.4%, OB for The Whisky Exchange, cask #757, "we think it's a wine cask of some kind", 273 bottles)
There seems to be less certainty about this one at TWE HQ. One of the advantages of being slow / late / lazy with these samples is that by the time I get round to them we can do fun head to heads like this. Colour: rosewood - a notch darker. Nose: very similar profile, only here I find some more dried flowers and suggestions of pot pourri, also things like Cheng Pi (Chinese aged orange peels), bergamot, canvass and a firmer earthiness that would incorporate hessian and wine cellar mulch. Also excellent and to my nose also a sherry cask if you ask me. With water: becomes nicely mossy, mulchy, leafy, wet bracken, tobacco pouches, walnuts and fruit loaf. Mouth: good attack, lots of firm but clean oak spices, dark chocolate, walnuts, aniseed, cough mixtures, herbal extracts, this impression once again of mixed cocktail bitters with various manifestations of cherry going on. Pu erh tea, liquorice and dark fruit chutneys. With water: the spices and bitter chocolate tones are elevated, more bitter herbal extracts, more walnuts and more dry earthiness. Finish: long, slightly gamey, leathery, bitter herbs, chocolate, herbal cough mixtures. Excellent! Comments: I couldn't tell you which one of these I prefer to be honest, so same score, but I am left with the nagging feeling that I probably should have bought myself a bottle of either or both. Make of that what you will.
SGP: 461 - 88 points.

Lochindaal 13 yo 2007/2021 (56.9%, Bramble Whisky Company, Chateau Climens Sauternes Cask, 292 bottles)
The good folk behind Bramble Whisky Co are also responsible for the best cocktail bars in Edinburgh: Bramble, Lucky Liquor Co and Last Word Saloon. If you find yourself in Edinburgh and fancy something delicious and fun to drink I would recommend that you check them out. Real, independent, authentic bars run by clever and passionate people still need support in these frustrating times. Colour: gold. Nose: big, bright creamy peat smoke. This rather quilted feeling to the smoke that suggests thickness and texture. There's also seawater, grapefruit, mineral salts, beach pebbles, kelp and an encroaching tarriness. You could also add to that some kippers, lemon juice and smoked olive oil. I find it big, fat and excellent! With water: a much more direct and sharply accented medicinal aspect. Bandages, antiseptic, iodine, herbal mouthwash, seawater and pink grapefruit. Mouth: a big briny arrival, a rush of tar, pickling juices, marmite, ointments, seawater and some quite herbal-tinged peat smoke. Also TCP soaked bandages, aniseed, green olives and camphor. Big, proper Islay malt whisky. With water: back to this feeling of pickling juices, cornichons in brine, antiseptic, aspirin, iodine, herbal cough medicine, dried seaweed, nori, anchovy paste. Loads of stuff going on here. Finish: long, deeply tarry and very peaty now, this lingering feeling of thick, oiliness and textural, peppery peat smoke. Comments: ex-sweet wine casks, such as Sauternes, are one of the exceptions that I think can really work wonders with whisky, especially peated ones, and this showcases that fusion just brilliantly. Mind you, full term maturation is its own ball game as opposed to finishing / re-racking etc. Top notch, superbly mouth-filling and delicious stuff from Bruichladdich. And a great selection by Bramble.
SGP: 667 - 90 points.

Port Charlotte 11 yo 2002 (66.7%, Scotch Malt Whisky Society 127.39 'Intensely Tasty', refill sherry butt, 579 bottles)
66.7%? Bezos could get his stupid cockrocket into orbit with just a miniature. Colour: gold. Nose: rather weirdly approachable even at full strength. This same impression of 'creamy peat smoke', that would kind of incorporate camphor, sarsaparilla, menthol resins, salted liquorice and brine cured fish. Deeply powerful yet with an essential feeling of control; the whisky has its hand on the tiller - you are just in the boat without a life jacket! With water: gets sootier, fatter, an oil slick over raw seawater, salted Dutch liquorice, pure mercurochrome, Gentian eau de vie mixed with Mezcal, petrol and camphor rubbed into sheep wool. Quite mad and quite brilliant. Mouth: oooft! Alert Alert Alert! But also superb too. Pure brine, anchovy sauce, umami paste, pickled mussels, natural tar liqueur, ointments, bandages farmyard. A whole lot of 'stuff' going on! But let's not be shy with the water… With water: soft, thick, turfy peat smoke, aniseed, iodine, camphor, bonjella mouth gel, mouthwash, carbolic acidity, mussels pickled in malt vinegar and brine. There's loads going on and the overall impression is just one of raw, but detailed, power. Finish: long, full of thick, deep peat smoke, farmyard, hessian, camphor, tar, petrol and iodine. Some umami black olive bread and rosemary too! Comments: It's a monster, but with time, patience and a full-loaded pipette, you can discover a pretty remarkable and wonderfully complex whisky. It does nothing to dispel the impression I have that those initial re-opening vintages, 2001 - 2003, at Bruichladdich produced some truly brilliant whiskies. 'Intensely Tasty', indeed.
SGP: 678 - 91 points.