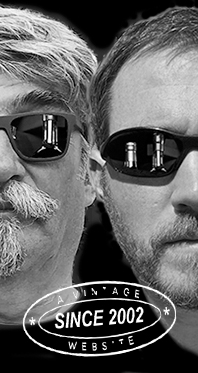 Home
Thousands of tastings,
all the music,
all the rambligs
and all the fun
(hopefully!)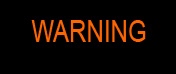 Whiskyfun.com
Guaranteed ad-free
copyright 2002-2021



Toppest Glen Grant

A trio that will culminate with Gordon & MacPhail's recent Glen Grant 65 yo for La Maison du Whisky, mind you. Now for once, we won't have any of the young old ones by either G&M or the Distillery, while those used to be staples of our Glen Grant sessions…


'Glen Grant. A colour of Scotland that breaks away from the herd.' Unlikely French ad, 1995. - >



Glen Grant 18 yo (56.1%, Scotch Malt Whisky Society, for 19 Greville Street, #9.198, Crumbly Biscuits and Heavenly Blossom, 222 bottles, 2021)


One done for their address in London and then for their advent calendar 2021. Colour: straw. Nose: it's an extremely neutral Glen Grant, on grass and lime juice, without much honey, flowers, or even apples. Some oranges seem to be trying to get to your nostrils, though, but the whole remains rough and raw. As the other guy said, this oak has been reused so many times that it's probably never seen a tree in the first place. Right. With water: acacia honey and a little vanilla, plus a little meringue. This is nicer, not earthshattering but nicer. Cauliflowers not so much. Mouth (neat): very tart and grassy, aggressive, pungent… One cannot not wonder if the decision to bottle this was not prompted by some bad shrimp at the headquarters. With water: nicer once again, but really very grassy. A few zests. Finish: medium, extremely grassy and leafy. Comments: very tough baby. Not sure these batches of Glen Grant were big enough to stand this kind of ultra-moderately active maturation.


SGP:371 - 75 points.

Glen Grant 23 yo 1997/2021 (53%, Quaich Bar Singapore, Signature Reserve, 220 bottles)


Another one that was selected by Frank McHardy. Colour: gold. Nose: a whole different world, thanks to some lovely marzipan, custard and peppermint. Some orange blossom, , raisin rolls, with a growing butterscotch and thin mints, lime blossom, honeysuckle, buttercups… This is eminently 'Glen Grant'. With water: acacia honey all over the place, plus a little grass and cut green apples. Touches of pineapples and grapefruits, fruit drops... Mouth (neat): all on a huge spice and honey cake, rather nutmeg-forward. Also a lot of cardamom, pepper, Schweppes, cinnamon… With water: fruit drops and marshmallows are back. Banana skin. Finish: long, grassier again. Comments: really a fruitier alternative to the SMWS. Fruits make all the difference, but it would remain a grassy Glen Grant.


SGP:561 - 85 points.

Glen Grant 65 yo 1956/2021 (55.9%, Gordon & MacPhail, Connoisseurs Choice, LMDW 65 Anniversary, first fill sherry butt, cask #4451, 100 bottles)


I find it remarkable that they would have bottled this antique Glen Grant as a Connoisseurs Choice. A very good feeling here… We've already tried a few 1956 GGs by G&M, all pretty perfect, the latest of them having been the utterly flabbergasting 62/1956 'Mr George Centenary Edition' (WF 94). Top of the pyramid as far as sherried Speysiders are concerned, all brands and distilleries included. Colour: light mahogany with red hues. Nose: totally astounding, as expected. Roasted chestnuts and chestnut honey speaking out first, which I adore, then precious wood polish and varnish (old Jag as we used to say), then two or three hundred different dried fruits (papayas, dates, currants, figs, guavas…) then the most fantastic chocolates as well as some well-roasted robusta coffee (beans), then tiny 'Asian' notes, miso, cheng-pi, hoisin, soy sauce… And umami sauce! We could go on and on and on… With water: please call the Anti-Maltoporn Brigade, this baby swims insanely well, you would believe it's team USA at the 4 x 100m freestyle relay in Tokyo. Gold medal of malt whisky. Sublime resins, balms, liqueurs… It is a masterpiece. Mouth (neat): mint cream, chocolate, caraway liqueur and proper Italian coffee. Then tar, liquorice, pu-her, more chestnut honey, heather as well, white clover honey, bags of raisins, a drop of sriracha and one of tabasco… But rather less meaty/gamey tones than in other similar bottlings. With water: it's the tightness, the freshness, the vivacity that's most impressive here. Some sublime figs, kumquats and bergamots plus some superlative mints of all kinds, while I could not find even the faintest flaw this far. Not even 'wood'. Finish: this is where they would tend to become a little woody, a little drying, a little too 'tannic'. Not this one! Darjeeling, lapsang souchong, marmalades, chocolates and coffees, hoisin sauce, more chestnut honey, spearmint, cough syrup, tar liqueur, etc etc etc. Comments: may I just write 'wow!' Please? In my book, it's on par with 2021's 67/1953 'Mr George Legacy'.
SGP:662 - 94 points.