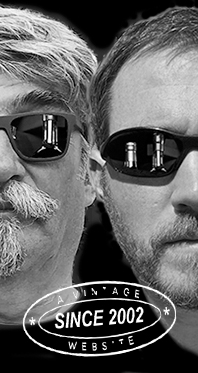 Home
Thousands of tastings,
all the music,
all the rambligs
and all the fun
(hopefully!)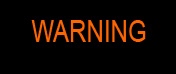 Whiskyfun.com
Guaranteed ad-free
copyright 2002-2021



---

Angus's Corner
From our Scottish correspondent
and skilled taster Angus MacRaild in Edinburgh
Trusty Ardmore
I'm not sure Ardmore is trusty at all really. But there is plenty of it about these days, and despite it being a characterful make, it doesn't seem to have too much traction amongst whisky geeks. Perhaps that is because of branding and that it is perceived as ubiquitous, or cheap? Perhaps it is because it occasionally tastes slightly like poo. Who knows? What I do know, is that I retain a sizeable soft spot for Ardmore and that, despite some occasionally stylistic 'unlikeliness', I'm always entertained by it and happy to try it. More importantly, the distillery itself is well worth a look round if you ever get a chance to visit, the people there very lovely and genuine folk.

Ardmore 9 yo (59.5%, A D Rattray 'Warehouse Collection', bourbon)
Colour: pale white wine. Nose: this rather familiar sooty 'mustiness' that does indeed take in mustard, sack cloth, sheep wool and hints of mud. Also these familiar farmyard vibes of hayloft and goat. With water: sandalwood and hessian bung cloth. With some further impressions of damp moss and lanolin. Mouth: very good, rather a lot of wet chalk, plaster, smoked olive oil, sheep wool oils again and a restrained peat smoke. Quite oily and mineral - mineral oil you might say. With water: a nicely oily and satisfyingly 'full' texture in the mouth now. Some bitter lemon, camphor, putty and limestone too. Finish: good length, slightly fatty, salty, herbal and still with this lighter, background peat. Comments: humble, solid, dependable Ardmore. I think the only thing with these batches is that the peat never seems to know if it's coming or going.
SGP: 474 - 84 points.

Ardmore 14 yo 2006/2020 (58.9%, The Whisky Cellar, cask #801024, hogshead, 276 bottles)
Colour: pale white wine. Nose: similar territories but the extra few years of age seem to magnify these mineral and chalky aspects of the profile. Mineral oils, wet chalk, pebbles, camphor and even a wee mechanical side with things like oily toolbox rags. Once again this rather ethereal peat smoke. With water: plain cereals, cooking oils, damp smoke - we're getting into early 90s Cadenhead territories of petrol-driven austerity here. Mouth: rather sharp and taut on arrival. Also something a little towards plasticine and plain porridge. Rather more unlikely territories I think. With water: a little 'straighter' and more classical but still extremely raw, austere and distillate driven. Ideological almost. Finish: medium, acrid, drying, peppery and very focused on plain cereals. Comments: The rare occasion where I'd say a slightly more active cask would have helped. The kind of whisky that Serge would categorise as 'intellectual' I suspect. Now, it's not without its charms…
SGP: 352 - 81 points.

Ardmore 1998/2018 (43%, Gordon & MacPhail 'Distillery labels')
Easy to forget about these licensed series from G&M these days, but I believe they shelter many very fine every day quaffing drams. Colour: gold. Nose: these 90s vintages are a different kettle of malt from the late 2000s batches I think. This is more on gingery, mentholated, leafy sherry, roasted nuts, game meats, golden syrup on brown toast and wee touches of leather, sultana and shoe polish. Feels like a more old fashioned type of bottling, which I mean in a positive sense. Some lovely softer medicines and peat smoke too. Mouth: once again, there's some good casks at play here I think. This impression of chocolate gingers, tobacco leaf, soft earthiness, pulpy stewed dark fruits and a few pickled walnuts. Extremely easy to drink, and still feels quite 'Ardmoreish'. There's a nicely soft, leathery peat note underneath the sherry which works well. Finish: good length, some bitter chocolate, caffe latte, praline, toasted walnuts and herbal teas with lemon. Comments: great feeling of maturity. And the ABV feels like it's very much designed as something uncomplicated to quaff from a tumbler of an evening - a style which G&M seem to have mastered with these types of bottlings. I find a lot of pleasure in this wee Ardmore.
SGP: 463 - 87 points.

Ardmore 24 yo 1996/2021 (52%, Gordon & MacPhail 'Spiritual home exclusive 6th edition', cask #3515, refill sherry hogshead, 219 bottles)
Colour: amber - pretty dark for a refill. Nose: did they refill one of their 1950s Talisker sherry casks? I'm sorry but this is a stunning mix of soy sauce, natural tar, mentholated pinewood resins, pu erh teas and salted liquorice. An exceptional sherry profile that, given blind, I'd probably have said was 60s or earlier. With some time there's a tiny more 'Ardmore' accent emerging, but it's wrapped up so beautifully in all this sherry. With water: evolves more towards old leather, dunnage must, hessian and smoked meats. A slight but distinctive farmyard voice at the back from Ardmore. Mouth: beautiful arrival! Perfectly clean, pure and vivid sherry. More soy sauce, umami paste, green walnut liqueur, root beer, more natural tar, black pepper, game meats. Hugely concentrated and yet also beautifully well balanced against the distillate and ABV. More of these impressions of earthy, aged black teas and exotic hardwood resins. Some tiny threads of peat smoke. With water: softer, more dried dark fruits, black pepper, dried flowers, herbal teas, walnuts and a lightly saline rancio. Finish: long and quite complex, all on dried citrus peels, hessian, subtle medicines, herbs, pot pourri, touches of caraway, paprika and more walnut liqueur. Comments: what a cask! Brilliant, old school sherry - reminiscent of some 60s Springbanks. I would love to know its history and what the first fill was? Either way, a totally stunning Ardmore: balanced, deeply complex, clean, fresh and captivating.
SGP: 562 - 91 points.