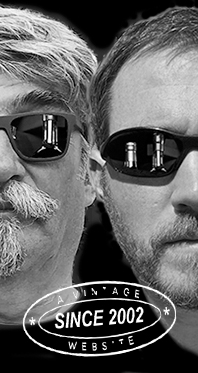 Home
Thousands of tastings,
all the music,
all the rambligs
and all the fun
(hopefully!)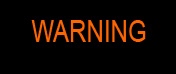 Whiskyfun.com
Guaranteed ad-free
copyright 2002-2021



Unknown Whiskies



Brands. Not too sure about what these are, but let's try them with an open mind… Especially since some do bear the name of Henri Matisse. Picture, Henri Matisse 'Grand acrobate', 1952 - Musée Matisse, Nice



Glenwill 'Sigma S1' (40%, Matisse Spirits Company, Asia, Sherry Butt Finish, Highland Single Malt, +/-2017)


This is an unnamed Scotch Highland single malt for Asia only, I don't think you'll ever find this brand in Europe. Colour: light gold. Nose: fresh, with rather a lot of sawdust and tea beyond a moderately expressive fruitiness. So, apples, then notes of lager. Kronenbourg, if you like. Does the job, especially if you like lighter beers. Mouth: rather all right, light but not empty, with good fruits (more apples, also damsons) plus vanilla and biscuits. A few raisins from the sherry (I suppose) and once again a little sawdust and some toasted bread. Finish: short but clean and malty. No quibbles, I've seen that they sell this one for very fair amounts. Comments: I think it's better than just 'average' – for the Ambassador's reception! As for what it is, it's a rather lighter Highlander, maybe Glenmorangie, or young Dalmore?


SGP:441 - 80 points.

Matisse 15 yo (46%, Matisse Spirits Company, Asia, +/-2017)


The blurb on the back label insists on oranges, while in my book, oranges mean Dalmore. By the way, Matisse Spirits Company is a rather pioneering Taiwanese whisky company, but mind you, you won't find these Matisse at the MoMA. Colour: full gold. Nose: oranges indeed, Jaffa cake, marmalade, orange blossom water, English breakfast tea, honey, a wee touch of liquorice… Well I'm finding this really very nice, easy, fresh, rather profound, very well made. Could be Dalmore indeed. Mouth: starts well, almost as fresh and fruity, but it's soon to lose steam, with more bread crumbles, spent teabags, and even a little cardboard. A shame because it all started very well. Finish: short, dry. Burnt caramel, burnt brown bread, tea. A few wee oranges in the aftertaste but that's way too late. Comments: I would guess the problem lies in the reduction here. Surely in the low strength and possibly in the way they achieved that low strength. The probably younger Epsilon kills it. Oh by the way, I'm absolutely not sure this is Dalmore!


SGP:541 - 75 points.

Matisse 19 yo (46%, Matisse Spirits Company, Asia, +/-2017)


Colour: Rolex gold (um…). Nose: a wee smoke and once again, a Dalmoreness, with yellow flowers, oranges, toffee and fudge, then a small meaty side and a little liquorice and mint. Dalmore has one of the best noses in the business, no wonder. Some patchouli a lime blossom. Mouth: the strength works better but there's also a little more greenness, more beer as well (Chimay, I would say, boy I know about around ten brands altogether!) The meatiness is very pleasant here, so are the oranges, these drops of yellow chartreuse, also verbena, marmalade, greengage jam… Finish: medium, pretty good. Marmalade, liquorice and menthol. Comments: I believe whisky enthusiasts are being a little unfair with Matisse, I don't know why. Perhaps because of the name? I mean, would you call your new brand Van Gogh or Picasso? Why not Mozart? Anyway, I think this 19 year old is very good. Personal opinion, as always.


SGP:651 - 85 points.

Let's change continent (talking about the bottler)…

Peat Reek (46%, Blackadder, hogshead, cask # PR 2016-3, 348 bottles, 2016)


Always a joy to try these wee smoky NASses by Blackadder. This is already an old bottling, but our joy remains intact. Well, we shall see… Colour: as white as the whitest white wine. Nose: I' trying to find the Distillery that would have made this on Islay, but I do not manage although it is a heavy peater. Not L, not L, not A, not B, not C… What is it? What's sure is that it's pretty much on coal and on sour fruits and herbs, with rather a lot of brine, but rather no seawater, or shells, oysters and 'stuff'. Mainland then? Let's see if we find pears on the palate… Mouth: a similar feeling of coal, ashes, something pretty drying, not unlike some Ardmore that would have been further boosted with peat. Sour apples, olive oil, charcoal… I am a little lost, this is not really a fat distillate. Oh well, let's stop trying to play the guessing game, always the easiest way of looking like a fool. Finish: rather long, cleaner, but the background remains very ashy. Comments: no ideas. Everyone's doing peat anyway these days.


SGP:546 - 84 points.

Speyside Region 10 yo (58.5%, Just-Whisky, Chinese Zodiac, year of the dragon, sherry cask, 2017)


Colour: gold. Nose: smoky raisins and burnt cake, then juicy sultanas and some orange blossom and elderflowers. So far, so nice. With water: quinces and hops, plus a little metal polish. Grandma's copperware. Mouth (neat): tight, citrusy, fresh; I don't know why, I'm reminded of the old Balvenie 'As We Get It'. That just crossed my mind. Very nice. With water: marmalade and quince jelly, what more does the people want? Finish: rather long, on orange cake. Turkish delights. Comments: this note was short because the outturn was very small. I know, no sense at all, but the whisky's pretty lovely.


SGP:651 - 87 points.

Lowland 'Natural Color' (41%, Spirit Collection, +/-2000)


An old budget series for France that you could find in some wine chains such as Le Repère de Bacchus. A very anecdotal bottle, but that's what this session is anyway, 'anecdotal'. Always wanted to open this one, now's the time. By the way, typical French work, writing 'color' instead of 'colour'. Pff, why not whiskey… What I'm also finding rather interesting is the fact that this wee series' main asset back then was the fact that the colour was natural, precisely. We had all discovered E150! Colour: white wine. Nose: not much. White currants perhaps, pinot grigio, a sour note (baby v….t), yoghurt, old patchouli in an old wardrobe… some sides are rather charming but you would guess things will get awry on the palate… Mouth: let's put any possible OBE aside, this is a light, sugary, uncomplicated, not totally terrible little whisky, most possibly Auchentoshan, which was a good name in France back then. Finish: short, sweet. Green plums, saccharin. Comments: it's okay, we've seen much worse, alright.


SGP:630 - 76 points.

Red Snake (61.3%, Blackadder, first fill bourbon, cask #RC04, 254 bottles, 2016)


Colour: white wine. Nose: raw, on grist, husk and stones. Was the destoner out of order? Fresh pancakes, bread, porridge, mashed potatoes, paraffin… Very austere. With water: brake fluid, more paraffin, sand, fresh concrete… Glen Spey? Glendullan? What do I know… Mouth (neat): very tight, rather on cider and more grist. Biting. With water: limoncello, manzana verde liqueur, white pineapples and granny smith, plus raw barley. Finish: long, tight. Holds your tongue, tight. Comments: I would say you can't have them more natural. First fill, really?


SGP:541 - 82 points.

And now to mop up all that funny whisky, maybe something by The Sponge!..

Islay Single Malt 28 yo 1992/2021 (52.5%, Decadent Drinks, WhiskySponge, Marcelect Special, 518 bottles)


No doubts about where this one is stemming from, as they've added a photograph of our friend Marcel's philosophical mother, Bessie 'The Look' Van Gils, to the label. Laphroaig, naturally, founded 1625. No wait, 1725. Right, 1825. Quite. Colour: straw. Nose: pure tincture of iodine, seawater, fresh scallops and oysters, ointments, plus of course, a little dentist's professional-grade oude-genever-flavoured mouthwash. With water: water brings out smoked almonds and lapsang souchong, as well as probably even more seawater. Mouth (neat): cuts you into halves at first, gets then a little smoother, but it's really ridden with green lemons, oyster juice and mercurochrome. With water: purer and fatter at the same time, with a vegetal kind of oiliness. Gets frankly salty too, you would even find wee salty lakrids lozenges, and this feeling of quaffing new engine oil, with a little coal tar too. A tarry side that's reminding us of former quasi-neighbours Port Ellen, and at times of the exhaust of an old DAF 55. Or maybe 46. No, wait, 66. Quite. Finish: long, phat and yet pure, almost thickly smoky and medicinal. Lime juice in the aftertaste. Comments: as good as pure old modern Laphroaig can be, that is to say brilliant. Dag!


SGP:467 - 91 points.