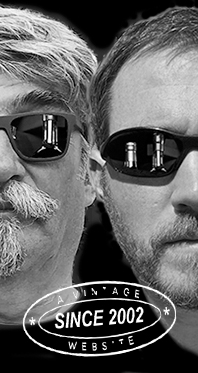 Home
Thousands of tastings,
all the music,
all the rambligs
and all the fun
(hopefully!)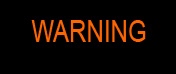 Whiskyfun.com
Guaranteed ad-free
copyright 2002-2021



World sessions


Number Seventeen

Various drops from the bright wild world of whisky. Let's kick this off with a light one from Japan…

Miyagikyo Distillery 'Limited Blended Whisky' (40%, OB, Japan, +/-2019)
All right, some blended whisky from a single Japanese distillery owned by Nikka. What is this? It's probably not fully Japanese mind you, the kind of bottling that should disappear for good upon the new Japan Whisky Act. Colour: light gold. Nose: almost niente, nada, nichts, rien, nothing. Some vanilla, a little corn bread, some whiffs of hay that are not unpleasant, and basta cosi. It's not ugly at all, it's just extremely light. Poor Miyagikyo. Mouth: it's not bad at all, mind you. It reminds me of some recent bottlings of White Horse. Yeah it's like if someone would have bottled some 2010s White Horse under the brand name 'Lagavulin'. Seriously? Finish: short, leafy, not bad, with good citrus and even a touch of salt and smoke. Comments: don't get me wrong, it's good whisky and the blenders knew what they were doing. It's just that the whole idea is/was rather infuriating, was it not.


SGP:341 - 79 points.

Kornog 13 yo (57%, OB, for Triskel Spirits Singapore, France, Sauternes, cask #937, 2020)


A Kornog from Glann ar Mor Distillery fully matured in an ex-Rayne Vigneau barrique. Colour: red amber. Nose: very unusual. A lot of model glue, Barbour grease and rotting bananas at first, kombucha, garden peat, raw cocoa, then growing notes of green Chartreuse, getting really huge, as well as pine liqueur and something very lactone-y. The jury's still out, this is extremely unusual… With water: it's really not sweet and rounded, and in truth it rather feels like ex-amontillado. Walnuts, curry, cocoa, tobacco, capers and olives, wee whiffs of burning plywood… Mouth (neat): what-a-monster. Huge varnish, rotting fruits, caraway everywhere, wormwood, capers, very bitter leaves, siracha, miso… It's really huge, probably the hugest whisky I've tried so far this year. You'd almost call it 'atomic whisky'. With water: weren't we missing Tabasco ad Worcester sauce? This is really something unusual, almost monstrous in a way. Finish: long, very leafy, with tons of green walnuts and this kind of curry-and-peanut paste that some folks in the East are making – and which I adore. Comments: crazy, very dissonant whisky with fantastic bitters, but it is wanted dissonance. Think Thelonious Monk!


SGP:274 - 88 points.

Kornog 12 yo (58.8%, OB, for Triskel Spirits Singapore, France, Sauternes, cask #938, 2020)


This time it is ex-Château Suduiraut. Lovely, classy Sauternes. Colour: red amber. Nose: much rounder, sweeter, Sauternes-y, with apricots, crystallised oranges, raisins, and preserved peaches. This is really alright, much easier than its twin despite the higher strength. With water: a walk in the woods and a load of walnuts, paprika and turmeric. The sweetness is gone but not sure we shall complain. Mouth (neat): gosh this is heavy indeed on the palate. Full cloves, curry, aniseed, pepper and cinnamon. Highly extractive, but more classic indeed after the Rayne Vigneau. Now I cannot not think of some Millstones from Holland or Larks from Australia. With water: I think I like the other one better because it was much more brutal, extreme, and 'unseen'. This is more on sweeter leaves, peach, cherry… And on some black tobacco. Finish: very long, very chocolaty this time. Black tea and the blackest chocolate. Comments: the very active casks have almost swallowed the peat in these two spectacular examples. I still like Kornog al natural better, but this sure will make for a conversation piece after dinner. Crazy stuff.


SGP:364 - 87 points.

If there's one distillery that seems to share Glann ar Mor's spirit, it is Smögen in Sweden (and conversely).

Smögen 8 yo 2012/2020 (59.3%, The WhiskySponge, Sweden, 1st fill bourbon barrel, 261 bottles)


Ah, a regular barrel… Colour: straw. Nose: but f****g yes! Pure manzanilla, distilled. Green walnuts and bags of olives. With water: fresh baguette and leaven bread. You cannot beat this. Mouth (neat): perfect crystalline peat and lemons and olives and tiny herbs. With water: I'm sorry but back to classic Islay. Grist, peat smoke, touch of vanilla, slice of bread, drop of seawater, music, poetry, painting, and literature. In short, civilisation. Finish: yes, saltier. And green walnuts are never too far away. Comments: I hope this note was like the whisky, to the point. Also, I find it quite noteworthy that some Scottish entity such as The Sponge would select and bottle a whisky from Sweden. No, really, do you believe that's just normal? What does it say?


SGP:466 - 90 points.

To Andalusia for more sun…

Liber 12 yo 2008/2020 (60%, OB, Spain, Spanish Whisky Club, 1st fill PX, cask #047, 300 bottles)


I don't think we'll have to add the flag, the label being self-explanatory in that respect. I'm missing Spain and I'm missing Andalucia. We've tried several Libers already and found out that the younger, the better. Colour: mahogany. Nose: bold, sulphury, a little acidic, on truffles and hard-boiled eggs. Soy sauce, hoisin. Let' say the jury's definitely still out. With water: works. Asparagus, tarmac, new leather (jacket) and cigars. This is sherried to the core, not just 'flavoured'. A lot of chocolate. Mouth (neat): no no no. Extreme sulphur on the palate too. With water: works, as long as you've got your proportions right. Black pepper, cocoa powder, cardboard, artichokes. Finish: long and dry. More artichokes, perhaps a little burnt sugar, more cocoa. Comments: chocolate-dry and less meaty than the 10. Some sulphur at play here and there.


SGP:262 - 79 points.