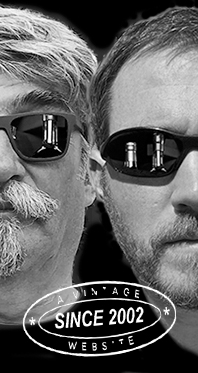 Home
Thousands of tastings,
all the music,
all the rambligs
and all the fun
(hopefully!)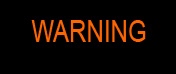 Whiskyfun.com
Guaranteed ad-free
copyright 2002-2021



World sessions


Number Sixteen

Around the world, around the world (in the wise words of the former duo known as Daft Punk). Starting from France, I believe that makes sense. No Covid-pass needed yet…

Distillerie de Paris 'Rice' (43%, OB, France, 2021)
In Paris, 'rice' means 'riz', which means 'rice', capisce? So this is grain whisky since it isn't malt. We've tried rice whiskies in the past, such as some from Japan or that 'Moto' from Brooklyn, USA. In this case Distillerie de Paris have chosen rice from Camargue, where they also have horses, bulls, and The Gipsy Kings. Let's see what their shiny Cadillac, I mean Holstein still has done… Colour: gold. Nose: bread, pumpernickel, gingerbread, caraway, drops of aquavit, pot-still barley vodka, cucumber shoots and lemon caviar, hints of thyme honey, perhaps a little meringue… In truth I believe we're sitting between malt whisky and artisanal gin here, but it is some very precise and yet complex spirit. The bready flavours are fantastic and if you push it a wee bit, you reach sake. Rice! I mean, nice! Mouth: they're onto something, clearly. Starts on wine vinegar and capers but its soon to get to liquorice and to some thick, pumpernickel-style heavy breads. I believe it was smart to reduce this to 43%, it's such thick – and yet harmonious - distillate that 45 or 50% would have made it a little cloying. Perhaps. Finish: long, salty, liquoricy, with drops of old balsamico and some stout. Rather bitter oranges in the aftertaste. Did they polish the rice? Comments: unusual albeit adorable whisky, very neat and tidy and yet thick and complex. I hope they'll make a lot of this and keep a few casks for the years 2040. Yes, rice is a cereal.


SGP:462 - 87 points.

Let's fly to… eenie meenie… India!

Paul John 2015/2020 (59.5%, TCWA, India, 1st fill bourbon, cask #8560, 234 bottles)
TCWA stands for The Cyprus Whisky Association. Cool people in a great place. This is unpeated Paul John (I cannot not think of the Beatles when writing that name). Colour: gold. Nose: the Rice whisky was really rich but this one goes the distance too, with more classic and rounder notes of cakes, nougat, roasted nuts and, hold on, rather soft sherry than bourbon. Some maraschino, I would say, and that wonderful millionaire shortbread they used to make at the bakery opposite Bowmore Distillery. I suppose/hope they are still in operation! With water: breads and cakes, what else does the People want? Awesome fermentary touches, leaven, baker's yeast, thick beers… Mouth (neat): classic, very good, slightly buttery, spicy and sour arrival. Some butterscotch, chardonnay, nougat, a drop of siracha chilli sauce, then some muscat wine. Bourbon, really? Where's that stuffy vanilla? With water: hold on, do not add too much water or the oak will come out in force. Finish: long and cake-y. Raisins. Comments: yeah, do not add too much water, as with many young oak-driven modern whiskies, or it may become a little plankish. When you don't, it's a very lovely young dram.


SGP:551 - 85 points.

Millstone 5 yo (43%, OB, Holland, American oak, +/-2020)


We've got quite a few stunning Millstones in the boxes and they sure will come out eventually, but I wanted to try some of their more pedestrian output today. Whisky for the pleb, in other words. I'd add that they had several fives and that I'm not dead sure about the exact pedigree here. Should we care? Colour: gold. Nose: popcorn, sour cream, muesli, all kinds of fresh breads, sourdough, and huge quantities of fresh leaven. Like, there's no leaven left on the whole planet. Mouth: there's bready whisky and there's breadier whisky. This sure belongs to the latter category, and perhaps is it not for everyone, but I have to confess I'm an integral sucker for these profiles. Salty doughs, fresh breads, artisanal meads and beers... Quite funnily, there are some similarities with the Parisian rice whisky. Finish: rather long, absolutely excellent, bready, fresh, salty, fermentary, yeasty, with a totally perfect lemony signature that leaves your palate as fresh as a baby's bottom. Comments: an exceptional bready and rather fat drop. Best stuff out of the Netherlands since Venus by Shocking Blue. Quite.


SGP:461 - 88 points.

To Ireland? You say what?

Teeling 'Blackpitts' (46%, OB, Ireland, +/-2020)


I'm sure there's a story here – NAS need them - but the world is getting sick of gooey stories, is it not? Products and features please, keep your stories for Zooms (or stinky SEO). Colour: pale white wine. Nose: a light peatiness, distant whiffs of green peppercorns, perhaps a little iodine, a little new wool, a little earth… All that is very 'little' indeed, almost shy I would say. Whispering whisky (yes I know alliterations always kill). Mouth: olives, peat, salt, lemons. Repeat. Extremely narrow and young, a little rudimentary. Not bad at all, just rudimentary. Great surface, little depth. Finish: rather long, greener, more peppery. Comments: it's very good no doubt, but this is something I often find in peaters from the Scottish mainland too, they would lack depth. Which generates frustration and a wee feeling of, well, how would I put this… Coitus interruptus?


SGP:356 - 80 points.

To Taiwan for our last stop…

Kavalan 'Solist' (57.8%, OB, for Palo Alto Whisky Shop, bourbon, cask #B101214010A, 157 bottles)


Not too sure that's the right label, it's getting a little complicated with Kavalan and their zillion single casks, is it not. But our hearts are willing and our souls pure… And hey, Palo Alto, that's whiskypsychosociology at its best! Colour: deeper gold. Nose: of course. Bread, malt, coconut, custard, panettone, brioche. With water: doughs and breads and pastries and stuff. Good. Mouth (neat): very good, I would add 'of course'. Lemon cake, vanilla, coconut yoghurt, chamomile and lime teas, green tea. With water: very good. Finish: very good. Comments: perhaps a little emotionless. Probably not exactly Santana's Soul Sacrifice at Woodstock but let's be honest, there are no complains to be delivered whatsoever, this is perfect whisky. One day I'll tell you about me playing football with Carlos Santana around 1976, but this is neither the time nor the place. And hey, Palo Alto! Adios.


SGP:451 - 87 points.