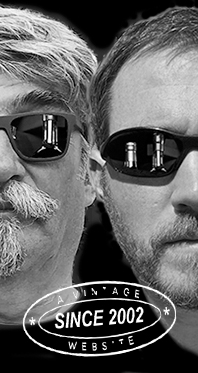 Home
Thousands of tastings,
all the music,
all the rambligs
and all the fun
(hopefully!)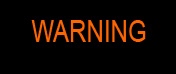 Whiskyfun.com
Guaranteed ad-free
copyright 2002-2021



World sessions, doing sequels for no particular reasons

Number Eleven

Why not start this new little trip from one of our neighbouring countries, Germany?

Elsburn 7 yo (48.5%, That Boutique-y Whisky Company, Germany, sherry, 2020)


I believe it's the first Elsburn we'll have ever tried (*). It's made by the 'Hercynian Distilling Co.' – while our dear Vosges mountains are hercynian too. The distillery is located in Walkenried, which lies near Göttingen, south of Hanover. Pretty much the middle of Deutschland. Colour: brown amber. Nose: loads of very ripe plums, or damsons/Zwetschke. Watch the wasps, they love overripe plums. Goes on with prunes – true logic – and more and more chocolate and raisins, then simply the moistest pumpernickel. I totally love pumpernickel. Also the blackest pipe tobacco. Mouth: rather coherent, just spicier and a little oakier. Figs, chocolate, prunes, raisins… I may have forgotten to mention something… Ah yeah, pumpernickel. I suppose I've already told you about the name of that bread and its relation to Nickel, Napoléon's white horse? Finish: medium, rather rich, with notes of rum and just more old slivovitz. Bitter chocolate in the aftertaste. Caraway and clove too. Comments: tip-top. I suppose the cask did the larger part of the work here, but it sure was a good cask.


SGP:551 - 85 points.

(*) But we had tried it as Glen Els, its former name. Thank you . @MoviezKult!

Silent Swede 2012/2019 'Virgin Swedish Oak' (64.4%, Svenska Eldvatten, cask #500, 364 bottles)
This wee bottle from the defunct Grythyttan Distillery. We had tried several other 'wood expressions' in May last year and were very positively surprised. Especially the ex-Sauternes had been superb (WF 88) but we know our friends the Swede know how to handle Sauternes. Just ask Smögen. Now, 64.4% vol. here, let's be careful… Colour: deep amber. Nose: were they smaller casks? Typical deep, rather smoky and sweety spicy nose, rather on gingerbread, Stollen and Christmas cake I would say, but we shan't taky any further chance. With water: seriously, someone's been trying to smoke Christmas cake using pinewood. And they rather succeeded, as it appears. Mouth (neat): heavy, sharp, spicy and sweet. As if someone had deep-smoked some fig arrack this time. All right, and Christmas cake. With water: the territory is similar to that of the German malt, except that this Swede is much smokier. The oak brought notes f juniper and capsicum, I would say. And cloves and cinnamon, naturally. Finish: rather long, on similar flavours. Bitter chocolate in the aftertaste, as often when the wood was fresh. Kumquat marmalade too (there). Comments: liked it a lot, this would have aged very well, even if I think they would have had to re-rack into refill wood later on.


SGP:563 - 85 points.

Since we were having boisterous young ones, let's swim West, to Scotland. We need no visa yet, do we?

Glasgow Distillery 1770 (62.1%, OB, for Kirsch Import, Sherry butt, 708 bottles, 2020)


I believe the vintage here is 2015, and that it's been bottled last year. I find it a little strange to use a vintage, or any numbers as a brand name. Imagine when archaeologists will find a bottle around the year 2100, they will believe this was distilled under the reign of George III. Colour: deep amber. Nose: sour cherries and leaves at first, quite a lot of ginger, cassis buds… I supposed this was fresh oak seasoned with sherry. Water is needed. With water: works very well. Roasted chestnuts, earth, Palmolive, mashed pumpkins, chocolate, mocha, leaven bread… Got to love water! Mouth (neat): a tad jumbled when neat, that's both the youth and the high strength. Grenadine, cherry liqueur (guignolet), bay leaves, green tea, blackcurrant, green peppercorn… With water: once again, water does wonders. Gingerbread, liquorice and mint, chestnut purée, marmalade… Finish: long, on the same notes, with just those cherries back in the aftertaste. Good fun. Comments: way, way nicer when watered down with care and attention (as I just did, naturally). This one too navigates along the 85-line in my book. PS: I've certainly not mentioned cherries only because the very talented importers are named Kirsch, okay? Well really!


SGP:561 - 85 points.

Since we were at Kirsch Import's…

Starward 2016/2019 'Apera' (55.7%, OB for Kirsch Import, Australia, cask #1847, 246 bottles)
Good, please remain seated, this was matured in a 'First Fill Australian Apera (Jerez) Sherry Barrel'. Is that some kind of game? Should we spot the odd ones out? And me who was thinking apera was a typo and that it was actually apéro… All right, enough two-pence jokes… Colour: deep gold. Nose: worked, it even remained fresh as a daisy and beautifully lemony, beyond these notes of café latte and butterscotch. Papaya jam too. Not much not to love in this young baby, we're very far from some earlier experiments with, ach, err, red wine. With water: cigarette tobacco, bidis, crushed bananas, pinot gris. Perfect. Mouth (neat): I'm sorry but I'm instantly thinking of Bimber. Perhaps something to do with the commonwealth? Excellent use of good active wood, with good balance, freshness, and strictly no sourness. Textbook modern whisky, with only a handful marshmallows, then crushed bananas, papayas, butterscotch, limoncello… With water: a little more citrusy. Wonderful freshness indeed. Finish: not too long but refreshingly fruity. Green melons and papayas again. Doesn't that burn fat? Comments: wow, and only three. At some point I had the impression that I was biting into fresh muscat. Not many old preconceptions left at WF Towers…


SGP:751 - 88 points.

I'm afraid only an Irish will stand the course fruit-wise here. Let's quickly fly back to the EU…

The Poplar Tree 18 yo 2002/2020 (52.9%, The Whisky Cask Company, Ireland, PX sherry, 301 bottles)
This ought to be Cooley. Well to be honest the bottlers told me it was Cooley, but shh… Oh and who said I didn't like PX? Some very old PX poured over proper vanilla ice cream, that's just a sin! Colour: deep amber. Nose: we sometimes hesitate between Bushmills and Cooley when trying some undisclosed Irish single malt (not pure pot still of course) and I've often found varnish in Cooley, never in Bushmills. Good varnish, naturally, not the interior of a stolen Porsche (o-kay.) So a little varnish, then a combination of ultra-ripe fruits, grapes, apples, peaches… All that with good honey and sweet white wine. Ever tried Cérons? Check them, they're cheap and yet magnificent. Sweet Château de Cérons will beat many high-ranked Sauternes, for example (S., would you mind rather talk about the whisky?). With water: my grandmother's old walnut wine. Mouth (neat): it is more PX-y for sure, that is to say very sweet, yet slightly oxidised (old walnuts) and rather chocolaty. You would rather think of a V.O.R.S. With water: gets leafier. Finish: medium, grassy and with some mint. Cherry stems and walnuts. Comments: excellent, just a little drying. Those walnuts…


SGP:561 - 87 points.

Starward 3 years old, 88. Right, I think I'll seek to enter holy orders right tomorrow.