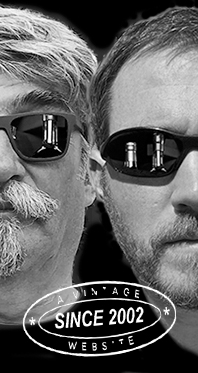 Home
Thousands of tastings,
all the music,
all the rambligs
and all the fun
(hopefully!)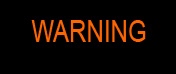 Whiskyfun.com
Guaranteed ad-free
copyright 2002-2021



World sessions
Number Nineteen

Yes we're leaving for another wee virtual trip around the world today! Starting from France, naturally…

Domaine des Hautes Glaces 'Maximus' (57%, OB, France, 233 bottles, 2020)


Always loved what they do at DHG, even if they do use a lot of wine wood. But with moderation, well at least their distillates are big enough not to let the wines get in the way. Let's see if that's the case again here. This is from the 2013 harvest and it is organic, while it was matured in a Crozes-Hermitage cask. Let's hope it was a white… Colour: straw (not red). Nose: typical 'fat' nose, fresh, with perfect citrus and doughs. Very close to the raw materials, NOT including the wine. Although there would be whiffs of mead… With water: some chalk, damp earth, grist, even fresh plaster, fresh wholegrain bread… All things we like. Mouth (neat): a tad hot and spicy at first, with good sourness and always this citrus. A feeling of fir wood and even thuja, with notes of rye. But there isn't any rye, naturally. With water: impeccable, even if a few grapey tones are popping out here and there. A wee feeling of viognier, perhaps? I may well be dreaming… Finish: medium, refreshing and yet still fat, not unlike a full-bodied… err, white Crozes. Hints of aniseed and dill in the aftertaste. Grapefruits are back too. Comments: we were expecting something very good indeed. Graillot?


SGP:451 - 88 points.

I would like to fly to Israel now…

Milk & Honey 'Classic' (46%, OB, Israel, +/-2020)
I've tried several M&H, some pretty pretty good, but if I remember well I've always said I liked the regular 'Classic' best. Until I realised that I had never published any proper tasting notes for that one. It was time… Colour: light gold. Nose: I would never believe this stems from a hot country, as it is really fresh and light, very pleasantly so, with even a few coastal notes, beyond the wee touches of coconut and caraway. There's also a very lovely light earthiness, and perhaps even a little gentian. Do they grow gentian in Israel? Doubt it… Mouth: good punch, with an arrival on dried pineapple and coconut that are absolutely not out of place here, then some gingerbread, cassata, panettone, marmalade and just 'good barley'. All that works in perfect sync. Finish: medium, on pretty much the same lovely notes. Comments: beyond some funny other 'experimentations', some very successful should I add, I think they nailed it with this Classic. Or am I being too 'classic' myself?


SGP:551 - 86 points.

Three Ships 12 yo 2007/2020 (46.3%, OB, South Africa, American oak)


This single malt from James Sedgwick's. We've had an excellent 7 yo for Whisky Brothers just one year ago. This 12 stems from their 'Master Distiller's Private Collection' but guess what, just like all whisky distillers all around the world, they keep parting with those reserves. How very generous from them! Colour: white wine. Nose: this is unusual, rather medicinal at first nosings, with some iodine, gauze, some clay, sea breeze, and a global style that would rather remind us of the distillery on the south shore of Islay that does start with La and does not end with Lin. Quite some menthol and eucalyptus too, as well as camphor. Very clearly medicinal. Oh, and peaty. Mouth: but how do they do this? Very good, medicinal, with even that citrus that would be found in the output of 'that distillery' circa the year 2000. Even passion fruits and guavas, roots, and perhaps a few drops of, wait, cachaça? Was some kind of resinous wood in use? Let's not speculate, I just find it very good. Finish: medium, very fresh, with perfect balance between tropical fruits, cough medicine, and just 'peat'. Comments: full globalisation in action in malt whisky. Excuse me? What terroir?


SGP:655 - 88 points.

Teerenpeli 'Kulo' (50.7%, OB, Finland, +/-2019)
This baby's been matured in sherry. I haven't tried Teerenpeli since the year 2016. In French, Kulo is pronounced 'culot', which means 'nerve'. Let's see if this baby has a nerve! Colour: dark gold. Nose: it is a modern bready malt, with many breads and cakes, including gingerbread and drops of honeyed beer. I've tried that the other day but forgot the name (I feel shame). It was good. Some raisins too, I suppose there is some proper PX and/or moscatel in there. No complains this far. With water: some lovely whiffs of wood essences and teak oil. Spent lees too. All that works a treat. Mouth (neat): rich and sweet, with the sweeter part of the sherry upfront. Really a lot of raisins, but no off-notes, no unwanted leafy marks either. I'm reminded of my favourite honey, chestnut. Or white clover. Honey cake and Cointreau taking over and still no off-note. With water: careful with water. Not sure it needs any on the palate. Well, it does not. Finish: medium, sweet and pretty complex. Fresh oranges with mint leaves, olive oil and honey, a magical combo if you get the proportions right. Complains on a postcard. Comments: I had been told this was going to be very good too. Not by Finns!


SGP:641 - 86 points.

Cotswolds 'Small Batch 20 rue d'Anjou' (60.8%, OB for LMDW, England, 480 bottles, 2020)


This is a blend of four casks, bourbon, PX, oloroso and virgin. It's young, obviously, but LMDW have now become a good old house (what do you mean?) This time again, I've heard good things about this baby… Colour: gold. Nose: naturlich, things have been done well. Many breads, including fruit breads, really a lot of banana-y flavours, candyfloss, marshmallows, all that without an ounce of vulgarity. Plus big notes of honeysuckle and elderberry syrup. Extremely seductive, aromatic, yet not too extravagant. With water: totally new-generation-good. Jelly babies, cakes, breads, very soft spices, faint fermentary notes. Mouth (neat): wow. I cannot not think of some Chichibus. Thick and creamy fruitiness with some orange blossom water and various crystallised citrus. A whole family pack of artisanal fruit jellies, really. Never give me a pack, I'd wolf them all down before Chopin's minute waltz is over. With water: I'd say quinces, greengages, and apricots. Talking about those fruit jellies. Finish: medium, very fruity. Some leafier wood appearing in the aftertaste, as if it was saying 'I was there too!' Comments: modern-school whisky, rather perfectly made. Hope they keep some casks for 2035.


SGP:651 - 87 points.

So, grouped fire, as expected. That was the whole idea in the first place, having said that.