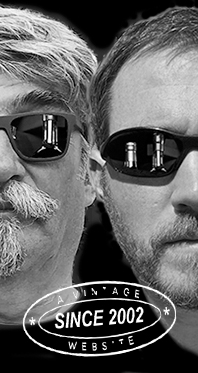 Home
Thousands of tastings,
all the music,
all the rambligs
and all the fun
(hopefully!)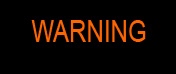 Whiskyfun.com
Guaranteed ad-free
copyright 2002-2021



World sessions, doing sequels for no particular reasons

Number Thirteen

Start from America? Why not!

Kentucky Owl 11 yo 'Batch No. 1' (55.3%, OB, America, Straight Rye Whisky, 2017)
This is 'The wise man's rye', you understand. Apparently, wise men prefer sourced ryes, which, in truth, is sometimes understandable. And very expensive ones. Colour: deep gold. Nose: I have to say I'm finding this absolutely lovely this far, with perfect ripe bananas, mangos and chestnut honey mixed together instead of that 'wall of rye' that may be found in many a young (right, NAS) rye. Notes of pinewood, chocolate, praline, maple syrup, lavender and violet sweets. I like this rather a lot. With water: whiffs of varnish at first, then some kind of earthy cake, fir honeydew, camphor and menthol… While this is sourced, I rather love it. Mouth (neat): absolutely very good. Perfect combo, spices plus crystallised fruits. A feeling of smoked oranges, then indeed rye bread, cinnamon, a drop of cologne, fudge and butterscotch, lavender sweets… With water: nougat and geranium syrup, violet sweets (from Toulouse)… Easy and excellent. Finish: medium, well rounded, yet spicy, earthy and firm. Lovely aftertaste on lavender and aniseed. Something medicinal. Comments: very approachable, very well composed, easy to quaff. I'm very fond of this rye an would happily buy a bottle.


SGP:661 - 88 points.

Waterford 2016/2020 'Single Farm: Ballymorgan 1.2' (50%, OB, Irish, 30,000 bottles)


A single farm and some more wood-sorcery (US first fill, US new oak, French oak, vin doux naturel). I had thought Ballymorgan 1.1 was superb (WF 88), I can't wait to try Waterford al natural (refill and basta). Colour: straw. Nose: some fruity varnish and a lovely touch of natural rubber, then rather pine liqueur and damp chalk, all that on a bed of gooseberry jam. With a glass of Monthélie blanc on the side. With water: chalk, some lemon now, quinces, and more Monthélie blanc. Mouth (neat): a few pears for starters (it's young) and notes of orangettes, plus fresh panettone, and a little pepper and cinnamon. With water: gets breadier. After all, this is made out of barley. Finish: the new oak feels a little more. More cinnamon, white pepper, nutmeg. Comments: absolutely lovely but I have to confess I liked the 'Organic Gaia' even better the other day. I will buy a bottle of this Ballymorgan, but I would buy a case of that Organic Gaia. And that's got nothing to do with the fact that it is organic. Also, it is not impossible that I like Ballymorgan 1.1 a tiny notch better than Ballymorgan 1.2.


SGP:561 - 87 points.

Yoichi 'Rum Wood Finish' (46%, OB, Japan, 2017)


So NAS Yoichi finished in Caribbean rum cask. We won't ask for any carbon footprint sheet. Colour: light gold. Nose: I find it very unusual, with these medicinal notes, this camphor, these bandages, this chalky side, all the pinewood, the green tea, then the pineapples and passion fruits, these ashes, this distant smoke (garden bonfire)… It's complex for sure, but let's remember that Yoichi, even when NAS, is a very classy whisky. The 46% always work. Mouth: frankly, I had thought that the combination of some young smoky malt with some richer, sweeter rum notes would create a wreck of a whisky. Well that's not exactly the case, even if some parts are a little unusual indeed (rubbery and sour fruits). Notes of salted lemons, oysters, curry powder, yuzu (but naturally), and indeed rubber and camphor. Good. Finish: loses one or two points here, as it gets a little too ashy and drying for me, which doesn't combine too well with the rubber. Comments: I was sure we would navigate below the 80-mark but I was wrong. Still, some slightly uncertain, medicinal Yoichi.


SGP:563 - 84 points.

Why not fly back to good old Germany?

Slyrs 'Fifty-One' (51%, OB, Germany, +/-2018)
We're in Bavaria now, let's put on our Lederhosen! This baby was matured for three years in white oak. I absolutely adore this line, 'The team strives for sustainably authentic production and sources its casks from all over the world.' Charming. Colour: gold. Nose: nice fresh bready, with touches of ripe bananas, vanilla, brioche and scones. Soft spices. Some very well mastered 'international' young malt. With water: chicory, heavily malted beer, Stollen. Mouth (neat): very good! Huge progress at Slyrs', really. Last time we visited, that was around ten years ago, they were still toying with pinot noir ;-). Perfect cake-y and bready malt, with soft spices, cinnamon, vanilla… With water: wholegrain bread, drop of Maggi. Finish: medium, a tad spicier, with a little more ginger, but that is normal. Comments: really good. As I said, the style got a little more 'international' (no more lederhosen needed) but let's be honest, it got just much better. That's the dilemma of the future with all these 'world whiskies', no?


SGP:451 - 83 points.

Our fifth one… Say drive to Holland?

Millstone 19 yo 1998/2018 (46%, OB, The Netherlands, PX, cask #2548, 351 bottles)
I think this one pulled 87 points at the Malt Maniacs Awards, which is just huge given that it's all done 100% blind and with strict averages (so two bad scores amongst a dozen good ones and adios). But no real surprise, actually, we've already tried some stunning, albeit heavy-ish Millstones/Zuidams. Colour: mahogany. Nose: but yes. Stunning Alsatian Beerawecka, the blackest and moistest pipe tobaccos, fermenting prunes, earthy chocolate, more chocolate, even more chocolate… Well, just all the chocolate of the creation. It's also a bit reminiscent of the best brandies de Jerez, minus any heady sweetness. Mouth: good, not sure anyone would tell you this is whisky, but it sure is one of the best brandies there is between Malaga and Sanlùcar. Molasses, walnuts, prunes, manuka honey, chocolate, mole sauce, the blackest big black raisins… Really the kind to pour over proper vanilla ice cream. I am not joking, please try that and report back. Finish: long, drier as it should, even a tad sour (cherry wine) and smoky. Proper Turkish coffee in majesty. Comments: I'm not surprised at all, but still, what an awesome Dutch brandy whisky.


SGP:562 - 89 points.

Heb een goede dag! Have a good day!