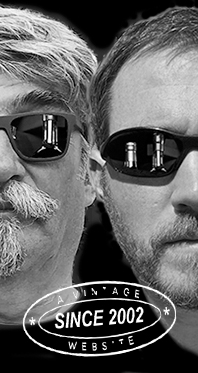 Home
Thousands of tastings,
all the music,
all the rambligs
and all the fun
(hopefully!)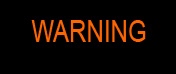 Whiskyfun.com
Guaranteed ad-free
copyright 2002-2021



World sessions, doing sequels for no particular reasons

Number Twelve

Last time we started our trip from Germany and that worked a treat. So let's just do the same if you please…

Elch Whisky 'Auflage 6' (52.7%, OB, Germany, 1200 bottles, 2020)


We had tried a lovely ''Torfduett' by them back in December, so let's further push our luck and try this 'Torf vom Dorf' without any preconceptions. Torf vom Dorf kind of means 'peat from our village'. Now why they have added a portrait of Donald J. Trump to the label, I don't know. More seriously, the malt had been peated to 34ppm here. Colour: gold. Nose: very nice. Turmeric, ginger, lemongrass, citrons, bamboo shoots, and a rather citrusy kind of peat. No wrong notes this far, at all. With water: yes, nice, fresh, just a tad rounder than 'the Islays'. Could someone try to smoke ginger beer and report back? Mouth (neat): you would have told me, around the year 2000 or 2005, that a German whisky could almost compete with, say, peated Bunnahabhain and I would have called you crazy. So perhaps not quite Lagavulin yet but there certainly is a lot of tobacco ash, lemons, brine, ginger toffee, cumin and just 'peat'. A little butterscotch too – butterscotch is to be found in most new or modern-style whiskies by the way, IMHO. With water: takes water perfectly well, no quibbles. Now the closest 'peated Islay' would remain Bunnahabhain Moine – or however they call it. Finish: rather long, clean, just a notch spicier than most Scottish peat monsters. But I suppose that's probably because the Scots would usually release either older peaters, or more naked young ones. Or NAS, I agree. Oh please drop all that… Comments: perfectly well-made. The very concept of 'whisky nation' is really losing its lustre these days. Who's not a whisky nation these days? Kiribati? The Vatican?


SGP:555 - 85 points.

To Sweden again, I had kept this one for some time……

Mackmyra 'Motörhead' (40%, OB, Sweden, +/-2015)


I'm not quite in favour of these often ridiculous 'celebrity' whiskies. Whats more, I would have bottled a 'Motörhead' whisky at 60% vol.. Having said, that, I hope this little Mackmyra has been easing frontman Lemmy Kilmister's very last months, as I believe he died from serious illness not too long after this whisky was released. A sad story, really. Colour: deep gold. Nose: rather oak-driven, one would understand why a rock and roll band would have selected whisky that tasted like… bourbon. Chocolate, ginger, vanilla and, indeed, a feeling of rye. Mouth: not bad at all, with walnut cake and some maple syrup, then cinnamon and nutmeg from the oak. Allspice. Finish: rather short. Rye whiskey and more allspice, a few raisins in the aftertaste. Comments: not an ace (ha), but I don't find it as bad as some friends have been saying. R.I.P. Lemmy Kilmister, even if I'm never quite been a fan. By the way, I don't think his death was related to alcohol abuse in any way.


SGP:551 - 78 points.

To Scotland please (Scotland is one of the countries of the world, is it not?)

Daftmill 2007/2020 (58.2%, OB, for Kirsch Import, first fill bourbon, cask #26, 226 bottles)
Mind you, more than 12 years of age, and a bourbon barrel from Heaven Hill's. After their lovely Starward and 1770, I have no doubt that Kirsch will have selected a perfect Daftmill too. Now, who's ever tasted a bad Daftmill? Colour: gold. Nose: these tart citrus fruits and mangos that are so typical of Daftmill and that had reminded me of young Rosebank when I first tried the distillery. Wait, there's another association that just occurred to me… A kind of connexion to… Waterford! Seriously! Is that just because of all those stories about single estate farms? I do not think so. With water: more herbs, pot-pourri, patchouli, jasmine… Mouth (neat): impeccably fresh and fruity and floral arrival, with notes of peach-flavoured bubblegum. I remember that was all the rage in the 1970s. Vanilla, papaya, mango chutney, lemon… It's really very bright and extremely well-carved. With water: almost a fruit-bomb. Or a fruit salad, with nice wee notes of sliced banana and acacia honey. Finish: medium, fresh. More acacia honey and wee bits of fruits. Lovely fruit salad indeed. Comments: very bright and yet deep malt whisky, with a perfect fruitiness. Also a bit 1970s with that peach bubblegum and the patchouli, just add a little incense and we could start to sing Hare Krishna. Came just at the right time after Motörhead's baby…


SGP:641 - 89 points.

Perhaps another go at that rare Spanish malt, Liber…

Liber 10 yo 2010/2020 (59.9%, OB, Spain, Spanish Whisky Club, 1st fill PX, cask #110, 300 bottles)
Liber really was new to me when I first tried some in the end of last year. Remember the distillery's located in the Sierra Nevada (of Spain!) Colour: deep gold. Nose: starts with a little nail polish, which tells us… nothing yet, gets then straight to Jerez (or similar appellation) with all what's needed regarding walnuts, raisins and mint. Quite some black earth too, fruitcake, and really a lot of pipe tobacco and cloves. With water: yess, meats, cold cuts, soups, Bovril, marrow, parsley, sage, miso… This one sure takes water extremely well. Mouth (neat): I think this one's my favourite Liber this far (but I had only tried two of them until this morning). Creamy, with a lot of marmalade and indeed PX, cherry jam too, prunes, Corinthian raisins… All is very mucho bueno here. With water: wonderful notes of stollen, the expected walnut wine, chocolate, a little toffee, a tiny cup of mocha. Finish: long and really very chocolaty. These meaty notes are back in the aftertaste. Comments: the 14 and the 16 that I had tried before were not quite in the same league, in my opinion, but I believe this little 10 has now become my favourite Spanish whisky ever. Perfect meaty sherry.


SGP:362 - 86 points.

Heaven Hill 11 yo 2009/2020 (67.5%, C. Dully Selection, USA, cask #3440929, 246 bottles)


So this is Kentucky Straight Bourbon Whisky, so new oak. Colour: gold. Nose: I find it a little unusual, smokier than the usual Heaven Hills at first, and not as acetone-y as you would have thought given the lethal, yet perfectly normal strength. Whiffs of Frappuccino, perhaps, and a little surgical spirit. That's the high strength, no doubt. With water: a lot of fresh oak, we're either almost at a carpenter's, or we're with a working lumberjack. I'm not against this much fresh oak on the nose. I repeat, on the nose. Some toasted oak too, and some butterscotch. Mouth (neat): classic vanilla, coconut, cinnamon and toasted brioche. Frangipane. But it really burns, even when you only take half a drop. With water: that was needed, as several finer, fruitier and even more floral notes finally come through. A little lavender, rye bread, cinnamon, poppy sweets (not seeds), buckwheat, caraway, touches of molasses and stout… Finish: really rather long, spicy, 'darker' (more stout, beer sauce), with the spicy oak coming back. Comments: a little brutal, perhaps, and don't even consider quaffing it without water, but if you like spicy and oaky bourbons, this is for you. And me. It's also rather polymorphous, you might gather completely different impressions if you try it another time.


SGP:571 - 86 points.