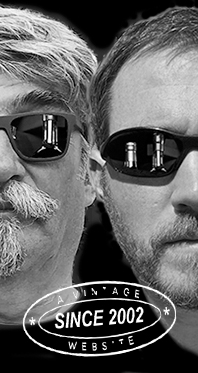 Home
Thousands of tastings,
all the music,
all the rambligs
and all the fun
(hopefully!)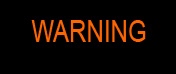 Whiskyfun.com
Guaranteed ad-free
copyright 2002-2021



World sessions
Number Twenty-Two

I believe we could start from Scotland this time. I'm twice Pfizerised, so no worries at all!

Glasgow Distillery 'Malt Riot Vat No. 6' (40%, OB, 2020)


40% vol.? What's that? Some kind of statement? Provocation? Misplaced vanity? Or just a typo? Well, we had a superb Glasgow for Kirsch Import the other week, but that one had been bottled at 62.1%, for crying out loud! Rioting at 40% vol., pff… Colour: white wine. Nose: light, soft, a little bready, with some pears and some apples. Plums, gooseberries, greengages, croissants, vanilla, coconut balls, bananas… It is pretty nice and rather mature, just a touch light. Mouth: sweet beer, vanilla, a little fudge and toffee, biscuit, mild honey, shortbread, a wee cardboardy side, some vanilla cream, porridge, malt… It's a good drop and it isn't even extremely light. Finish: short, but on good sweet bread and bananas. Comments: hold on, I just noticed that this is a blend and not purely 'Glasgow'. Which explains why it feels rather mature. A solid drop for sure, superior to most large-volume Scotch blends. Well done, even at 40%. I'm reminded of BNJ.


SGP:441 - 81 points.

Kilbeggan 'Small Batch Rye' (43%, OB, Ireland, 2018)


Said to be the first whiskey fully done at Kilbeggan Distillery. But caution, it's called 'rye' but there's only 30% rye inside, the remainder being malted and unmalted barley. Colour: pale gold. Nose: rye? It is hardly noticeable, but we're finding nice touches of cantaloupe and pomegranate over cakes and scones. Tangerines. As we say here, this will hurt no one. Nice citrusy nose. Mouth: good body, rather oily, on more tangerines with a little breakfast honey and a feeling of IPA. Orange blossom, oriental pastry, some pollen, beeswax… A solid palate, maybe a tad too eau-de-vie-ish. Finish: medium, honeyed, pretty malty. Comments: still wondering a bit about the rye, on the other hand I believe they made this with care. A really good drop altogether, nicer than the earlier 15 and 18 that were just blends. And it feels firmer than just 43%.


SGP:541 - 82 points.

Since we were having rye (apparently…)

Domaine des Hautes Glaces 'Moissons Single Rye' (44.8%, OB, France, +/-2020)


We've had the excellent moissons single malt the other day, this is the rye. And when they say rye, it's rye. Colour: straw. Nose: fully on spicy bread, caraway, cinnamon, juniper berries, myrtle, sorb, fennel seeds… We've got a bakery that's making rye bread with caraway inside. Just spread some proper butter over it and you won't need caviar anymore. Good bread, good butter and good whisky, that's all you need in life. Oh and love and friendship, naturally. Mouth: hold on, this is tequila! Top notch reposado by a great house (not George's ex) plus a little cachaça. Say 2/3 tequila and 1/3 cachaça, all that made in the French Alps. Tell me about some challenge. Finish: am not joking at all, mind you. Long, on tequila, with drops of herbal liqueurs. Earthy aftertaste, with some aniseed too. More fennel. Comments: singular, to say the least. Stunning, actually. Forgot to say, I utterly love this.


SGP:462 - 89 points.

I say let's try to find an American rye… Oops, this is German…

Stork Club 'Full Proof Rye Whiskey Batch 3' (55%, OB, Germany, +/-2019)


Our friends and neighbours the Germans too have made great progress with their homemade whiskies. They know rye, they eat a lot of rye as breads (Roggen)… This is made by Spreewood Distillers, not far from Berlin. Colour: gold. Nose: this is a rather shy one, but some markers of rye are coming through already, especially fennel seeds and caraway. Whiffs of earth after a heavy rain, also a little orange syrup... With water: the distillate is a little light, or so it seems. Nice, but far from malted rye and other crazy thickish rye whiskies of the world. Mouth (neat): coffee, spices, caramel, molasses… I would think of rum. I suppose they have column(s). With water: indeed a lighter base with some pleasant coffee and grains. Finish: shortish, with some sweeter spices. Sweet mustard, aniseed, Nescafé… Comments: cool, good, pleasant, no quibbles, all fine, it's just that the body was a little slim. I've heard some other expressions were rather (vastly) superior.


SGP:631 - 78 points.

Bimber 3 yo 2017/2020 (59.2%, Thompson Bros, England, first fill barrel, cask #171, 250 bottles)


The world is changing fast, some young Scots bottling some malt whisky from London-on-the-Thames, would you have seen this under Miss Maggie? Under John Major? Colour: light gold. Nose (neat): millimetric, pretty Kavalanian (or Jim-Swanian) bubblegummy ex-bourbon malt whisky. Banana foam, jelly crocodiles, beans and babies, vanilla, then tiny herbal touches, wormwood, woodruff, borage… With water: bananas flambéed, young rhum agricole, strawberry candy. Mouth: bordering liqueurship, really. Sweet citrus, sweeter citrus, and sweeter citrus yet. Pink grapefruit, bananas, longans… With water: rose liqueur from Malta, strawberries, pink grapefruits… Finish: medium and very sweet. Turkish delights. Comments: indeed, Turkish delights in a bottle. It's been superbly made; it's just that it went a little too far for me; it's even frightening that you could make this without throwing anything else into your barrel.


SGP:840 - 80 points.

We haven't been very far this time, have we.