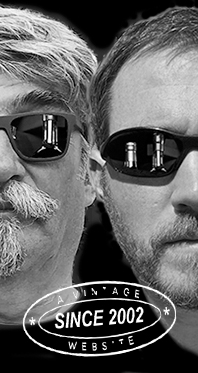 Home
Thousands of tastings,
all the music,
all the rambligs
and all the fun
(hopefully!)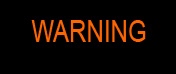 Whiskyfun.com
Guaranteed ad-free
copyright 2002-2021



World sessions, doing sequels for no particular reasons

Number Fifteen (and more real Japan)

Quite logically, we'll start from France once again, as I am French (proof, I wear berets and stripy tops, swear all the time, and eat five baguettes a day).

Armorik 7 yo 'Batch 1' (50%, That Boutique-y Whisky Company, France, 2020)


Looks like this Breton whisky was matured in a Breton oak cask. I had thought they had used all the oak trees to build warships. Seriously, Warenghem/Armorik are at the top of their game and are now playing with the big boys, only their latest peated effort didn't quite convince me. Colour: amber. Nose: ah, a highly extractive one. We'll see what happens once water's been added, but for now, I'm finding some burning linoleum, roasted chestnuts, Guinness sauce (or carbonnade flamande), really a lot of metal polish, old kettle, and leather and cigars. Is that the Breton oak? With water: pinecone fire! And an old gun. Mouth (neat): there's some smoke, some kind of mint sauce, oloroso-y notes (walnuts), loads and loads of tobacco, and a spice mix with cumin, cloves and juniper berries. Pepper heating up. With water: spicy herbs, curry, and lorryloads of nutmeg. That's the Breton oak, I presume. Finish: similar. Comments: I've tried a few Armoriks and I don't think I ever came across this heavily extractive style. Very intriguing and pretty good, just a tad Breton-oak-heavy. Kenavo!


SGP:373 - 82 points.

Off to post-Donald America…

Golden Moon 15 yo 'Gun Fighter' (50%, OB, USA, bourbon, for Hotmalt, Whisky Fair Takao, 2019)


The 13 has been rather brilliant the other week. Golden Moon is yet another worthy distillery on my map. Tennessee, right? The funny drawing reminds me of Giacomo Agostini – not the bike, though. Colour: deep gold. Nose: soft spices all around, paprika, goulash, cinnamon rolls, nutmeg, then tapioca, touch of camphor, pinewood, cones, nuts, rye, lavender… With water: a little varnish - as always and rather more vanilla – as always. Mouth (neat): like this a lot, it is so clearly American, so full of pancake sauce and rye bread, praline, minty honey, roasted peanuts, popcorn, vanilla… This one really wears its origins on its forehead. With water: yeah, perfect, a cologne-y touch that always works well within this style, rye, spicy sawdust, lavender, muscovado sugar, geranium syrup (ever tried that?) Finish: long, spicier, perfect within this style. Spicy fudge in the aftertaste. Comments: I'll really have to dig deeper into Golden Moon Distillery. Even the name is lovely, isn't it.


SGP:351 - 87 points.

And now, off to… Eenie meenie… Sweden!

Smögen 8 yo (59.8%, OB, Sweden, 2020)
Oh wow, I can read from the back label that them too are having 'wave-lashed smooth granite (smooth granite?), high winds and fresh air in abundance'? That bodes well for the rest… This batch from 7 first fill barrels and 1 sherry hoggie. Let's see if we find the sherry… Colour: white wine. Nose: citrusy and coastal smoke, touches of baked French beans and peas, smoked ham, leather, cigarettes, whelks… I think water's needed, as we're very close to L. this far. Starts with Laph, ends with roaig, any clues? With water: classic iodine, creosote, hessian, oysters, seaweed, and olives. Olives represent the main part. Mouth (neat): a high-precision peater, which is all we like. Loads of lemon and yellow melon, some grassy smoke, and some burnt olives on a pizza. Drop the pizza. With water: a little sweeter, with a little more green spices too, even lemon drops. We're rather going towards Port Askaig now. Finish: long, with a chiselled citrus and some peppery greenness. Prawns stewed in green pepper sauce. Comments: yet another lovely Swede and I haven't even mentioned surströmming. Everything's going to hell.


SGP:476 - 87 points.

Shall we say real Japan? Indeed we keep celebrating the new 'Japan Whisky Act'... (see yesterday)

Saburomaru 2017/2020 'The Fool 0' (48%, OB, Wakatsuru Distillery, Japan, 2000 bottles)


Some new real crazy sexy authentic heavily peated Japanese whisky by some real Japanese people, how it feels good! It's said that the distillery's active since 1952, but that they're making this peated malt only since 2017. They only do peat by the way, just like… hold on, Lagavulin? Colour: straw. Nose: tin boxes and old coins, sake (really), buckwheat, Weissbier, fresh sourdough, mash… Well this baby sure has an obvious quality (to me), it is very fermentary. Love that. The smoke's there as well, but it's pretty self-restrained. Perhaps wee whiffs of rose petals? I'm a fan already. Mouth: okay, good, this works. I may notice a little too much pepper and other sharpish oak spices, but all the rest is perfect. Celeriac, sourdough, polenta, beets, and indeed perhaps a little sake (how do you control your mind?) Finish: long, rooty, smoky, fermentary, with a bitterish aftertaste, and yet some custard. No quibbling. Comments: the future of Japan whisky is real Japan whisky indeed. This is a great example.


SGP:566 - 87 points.

Fifth and last… Back to Europe? Italy?

Puni 'Gold' (43%, OB, Italy, +/-2020)


Not the first Puni I've tried and to be honest, I've always found them very 'Italian', which means 'design first'. Ever driven a Lamborghini? All this with profound hugs to all our Italian friends… Colour: white wine. Nose: there, I'm lost already. Starts with artisanal mead (sour honey) and a lot of custard, then we have vanilla and some kind of aniseed-flavoured biscuits. In Alsace we call them anis bredala, I believe they have them in Trentino a.k.a. South Tyrol too. Feels a bit light but let's go on… Mouth: good, if a little too much oak-forward. Woods, fresh herbs, vanilla, wormwood… All good, it's just that the spirit might be a little light to stand such oakiness. Would work with Springbank, maybe not with a light fruity make. Finish: a little short and rather too oaky for me. A matter of balance. Comments: very honest malt whisky, no problems, with a chassis that's very good but an engine that's perhaps too fragile. Haven't we seen that before?


SGP:351 - 78 points.