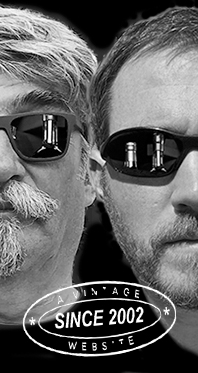 Home
Thousands of tastings,
all the music,
all the rambligs
and all the fun
(hopefully!)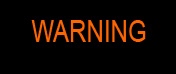 Whiskyfun.com
Guaranteed ad-free
copyright 2002-2021



Yet Another World Session

These are trickier and yet funnier to do. We'll keep sailing where the wind takes us, but as we often like to do (as long as we've got French whiskies in the boxes), we'll start this new session from France.




Armorik 12 yo 2009/2021 (57%, OB for LMDW, France, sherry, cask #3343, 660 bottles)


When I say France here, I mean Brittany, or Bretagne. Bagpipes, Celtic flutes, whisky, langoustines, scallops, haggis… No, not haggis, but doesn't all that ring a bell? Armorik/Warenghem are the pioneers of the modern-quality whisky culture in France, so all hail Armorik! A little less sure of this new Evian-style label, but who cares… Colour: amber gold. Nose: old-school French malt whisky, and that means a lot. When I say old-school I mean whisky made as it was made in Scotland, with proper gear and without cutting any corners. And without using just any unlikely wine casks that would have crossed the distillers' path. Very nice nose, full of beers, cakes, breads, dried fruits, walnuts, dried figs, also broom, dandelions, honeysuckle, with a drop of soy sauce and a wee porcini on top of all that. And perhaps a wee glass of old Banyuls? With water: cigarette tobacco (there, Gauloise Blonde – boy they'll fine me or jail me one day), leather, raisins. Mouth (neat): oh good! Great punch, with some complexity, surely a little triple-sec, some earthy quasi-peat, a lot of citrus, pipe tobacco, mead, williams pear eau-de-vie, heather honey… The citrusy side keeps it really tight and focused, even is basically, it's pretty complex whisky (what?). With water: gets a tad lighter, almost as a Lowlander. Finish: rather long though, closer to Jerez. More walnuts, leather, oranges and tobacco. Ducados? Comments: I just knew this was going to be excellent. I think I'll now play that old LP by Alan Stivell that I've still got somewhere… Tri martolod yaouank (tra la la, la di ga dra), Tri martolod yaouank o voned da veajiñ…


SGP:551 - 87 points.

We won't need to drive for too long to reach Switzerland…




Seven Seals 'Peated Double Wood' (58.7%, OB, Switzerland, +/-2020)


As I understand it, this is from both first fill and refill bourbon. At Seven Seals they seem to have a motto that says 'Time doesn't matter, taste matters'. Which may suggest that they're rushing things in some way. Come on, it's like saying that the size of the engine of a sports car doesn't matter and that only the speed does. Just a tautological assertion if you ask me, even if indeed, there are many very young whiskies that are absolutely excellent - and small-engine cars that are fun to drive. Good, allez… Colour: gold. Nose: cold fireplace, bacon, lamp oil, briquettes. Pretty nice I have to say, it reminds me a bit of those early NAS peated Benriachs or Tomintouls. With water: burnt herbs, sage, tarragon, oregano, rosemary, natural tar… Mouth (neat): tougher. Linoleum, old candle, smoked fish and lemon, charcoal… Some sides are pleasant, especially this petroly smokiness. Sucking burnt pinewood (I would imagine) and a painter's inked charcoal or something. With water: really a feeling of burnt pinewood. Finish: long, with some bacon again, otherwise assorted burnt herbs and woods. Comments: we've tried this style before, I just can't remember who already did this. Perhaps those crazy people at Lost Spirits, in the good old US of A? Surprise-surprise, I do rather like this, partly because it is very un-boring.


SGP:456 - 82 points.

Since we were having un-boring whisky, let's hop to Japan!




Yanagita 2019/2021 'Mizunara' (41%, OB, for LMDW, Shochu, Japan)


Good, this is not really whisky, it rather classifies as shochu, but I just adored this wee drink when I first tried it at Whisky Live Paris, so let's try it quickly. What's more, sure it's shochu, but it is shochu that's integrally made out of barley and distilled in a pot still. And aged in mizunara oak, which seems to work like a turbo on some spirits. Colour: white wine. Nose: you cannot not think of high-class sake and of anything superbly fermentary. Banana wine, manioc, sake indeed, sourdough, orange riesling… Mouth: a bit more unlikely, with burnt olive oil and some rice water, rather rustic sake indeed, perhaps kombucha, weissbeer… Oh and manioc again. Finish: medium, rather more on vegetables and roots. Celeriac, turnips and stuff. Comments: not too sure after all. The stories and the people are great, and once again you could intellectualise anything (even a Java Chip Frappuccino® from Starbucks) ... We may lack references, we may have to ask our Japanese friends… Conservatory score then… (waving a caution flag)


SGP:372 – 80 points.




Two Brewers 'Peated Release No.19' (46%, OB, Canada, single malt, +/-2021)


These very fine people are located in Whitehorse, Yukon, Canada. That's close to Alaska. Our old friend Davin, uebermaster of Canadian whisky, handed them many awards and medals already, which to me is better than a Palme d'Or in Cannes or than an Oscar in Hollywood. Colour: gold. Nose: love this fun, this joy, this bubblegum, these bags of marshmallows (many barbecued) and this feeling of having smoked banana foam over juniper wood. And these huge loads of banana skins. Mouth: maltier, rather toeing the line this time, with cereals, breads, bitter beers and ales, fruit peel, apple juice, then sweet breads, vanilla, cinnamon rolls, and only a mild peat, somewhat 'green'. Finish: medium but well-knit, with a fruity sweetness + peat combination that's not always this successful elsewhere. Pine needles in the aftertaste. Comments: very positively surprised. It is not an easy path to try to smoke such an easier kind of distillate, so, kudos.


SGP:645 - 83 points.




Catoctin Creek 'Roundstone Rye Distillers Edition' (46%, OB, Rye, USA, +/-2020)


We'll have many more Catoctin Creeks from Virginia in the coming weeks, just saying. So, this is just a foretaste and 100% rye, so most certainly not sourced elsewhere (like, in Indiana). Colour: gold. Nose: young, extremely tarry, almost plastic-like (not in a bad way) and totally singular. Whiffs of geranium, bicycle inner tube, teak oil, and 'the exhaust of a two-stroke engine'. More smoked bananas too. Mouth: the oak's a little loud for me. Ginger, juniper, clove, cinnamon, nutmeg… Typical very young distillate that's been somewhat force-fed with new oak. Finish: same feeling. Comments: sitting on the fence here. Some aspects are fun, really, and the nose was pretty great, but I'm not a huge fan of these young oak juices on the palate. I'm sure we'll soon find 'better' ones in our stash.


SGP:562 - 76 points.