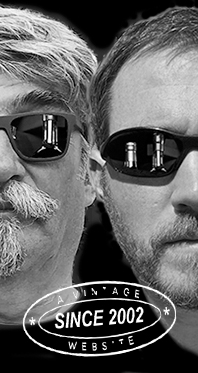 Home
Thousands of tastings,
all the music,
all the rambligs
and all the fun
(hopefully!)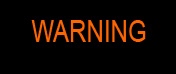 Whiskyfun.com
Guaranteed ad-free
copyright 2002-2022



A Loch Lomond extravaganza in two parts, Part Two

We're back with more whiskies from Loch Lomond, always more or less at random...

Inchmurrin 10 yo 2008/2013 (54.1%, OB for Whisky Journey Singapore, 273 bottles)


This one should be lighter. It's said that with Inchmurrin, the distillers have been trying to replicate their very own Littlemill. Colour: straw-white wine. Nose: marshmallows and custard, plus coconut balls and toffee apple. Extremely gentle and youthful. With water: emphasis on custard and sponge fingers. Perhaps a few drops of young pure chardonnay Champagne to match those sponge fingers. Mouth (neat): works very well. Kiwi juice, fresh cider, lemon drops, a little lime juice, and a pack of assorted fruit bonbons. A little Timut pepper in the aftertaste, as well as a little proper pepper. With water: gets a tad narrower and a little more on fresh oak and vanilla. Finish: medium, fresh oak rather dominant now, but it's still very loyal and honest. Comments: you would think this stems from some kind of Lomond still, really, ala Mosstowie. Pretty good drop.
SGP:641 - 84 points.

Inchmurrin 14 yo 2003/2017 (56.3%, OB for The WhiskyNerds, sherry, cask #17/169, 264 bottles)


Big sherry here, according to the colour. Colour: deep amber. Nose: used gun, spent engine oil, plasticine, leather polish and new Michelins (joking), then rather some kind of stewed fruit soup, walnut wine, Maggi and miso, then fresher dried fruits, mainly figs and dates… Rather super, as long as you enjoy garage-y smells as much I do. With water: walnut cake and black nougat! No one's against that, even more so since water erased those nasty whiffs of 'a gun that was just shot'. Mouth (neat): starts a little weird, with really a lot of plasticine this time, then we have green oranges, sour wines (extreme orange wine) and a wee feeling of acetic varnish. With water: wow, chocolate cake and Ethiopian mocha. Finish: ah, yes, stunning salted and peppered chocolate. Comments: it was a little scary at times as the sherry was quite a big fighter. It almost blew this drop off the road but in the end, everything worked out for the (very) best.


SGP:372 - 88 points.

Inchmoan 12 yo 2007/2019 (54.9%, OB for The Whisky Exchange, refill bourbon hogshead, cask #96, 289 bottles)


Boy are we late this time again… Now Angus already tried it for little WF. Colour: straw. Nose: much more raw and simple peat here. Perhaps a tad more acidic than the Croftengeas? Having said that there's a lovely porridge and some very pretty sourdough bread. Curious… With water: vanilla yoghurt and custard bursting out! Great fun here. Mouth (neat): some very young Ardbeg. I mean it's more on very young Ardbeg than young Ledaigs, for example, and perhaps even than young Ardbegs. With water: it adores water. Limoncello (again!) and dried bits of papaya. In the back, huge ashes, almost a feeling of licking an ashtray. Finish: long, extremely ashy, ultra-tight. Comments: young raw slightly tarry and hugely ashy peat, and basta cosi. The problem is that we always enjoy this extreme style a lot.
SGP:357 - 87 points.

Yes, a Croftengea, you're right, good idea…

Croftengea 10 yo 2009/2020 (53.5%, Les Grands Alambics, Birds Series, 107 bottles)
Vorsicht, very small outturn. Colour: white wine. Nose: hold on, high-ester Jamaican rum? And new rubber boots, new LP, olives, gherkins and capers? What's this trick? Let's dig deeper… With water: new scuba diving suit, shall we say, plus cigar ashes. Mouth (neat): excellent, extremely olive-y, almondy, peaty and salty. Love it, but something may have happened – or the other way 'round. With water: some smoked butterscotch and salted triple-sec. No, no excuses. Finish: long, salty, almost fat. Comments: I'll just say 'wow', even if I'm deeply perplexed. Was this well integrally Croftengea?


SGP:467 - 89 points.

Croftengea 15 yo 2005/2020 (49.3%, Michiel Wigman, They Inspired)


Some kind of monarch on the label, I have to say I prefer Mandela or Sarah Vaughn. All right, she's Catherine the Great of Russia, whom did she inspire?... Ach… Colour: white wine. Nose: milder, on fresh dough, cigarette ashes, old boat, hessian, dunnage, candles… Mouth: we're reminded of the Grand Alambic, with this massive saltiness, even hints of parmesan cheese (Max at Whisky Antique is a pro), mezcal, olives, lime, and… Ardbeg. Think the best batch of 'Supernova'. Finish: long, salty, tight, lemony, with a very ashy aftertaste. Comments: not too sure about Catherine the Great, but I'm dead positive this wee Croftengea is just excellent.


SGP:467 - 88 points.

Croftengea 11 yo 2010/2021 (57.1%, Golden Cask, cask #CM274, 280 bottles)
In theory… Colour: white wine. Nose: yes to smoked porridge, to lime juice, to almondy butterscotch and to pistachio nougat. Extraordinary notes of smoked olives too, something unusual that I just adore. I have this feeling… With water: wow. Some soft vanilla, popcorn and nougat are rounding all this off, adding some extra-dimension. Superb nose. Mouth (neat): exceptional combination with lemon, anchovy in brine, olives, lamp oil, ashes and pad Thai. Indeed, chilli chiming in, even if it's not quite some 'XXX-end-of-the world' kind of atomic-grade chilli. With water: rather drier, still salty, very ashy. Water made it simpler. Finish: long, full of ashes. A wee touch of menthol, perhaps, and the expected drops of olive brine. The chilli's back in the aftertaste. Comments: I would say this golden cask was of platinum quality, despite the marginally roughish finish.


SGP:367 - 87 points.

Good, perhaps an Inchmurrin…

Inchmurrin 1996/2020 (49.7%, Malts of Scotland for Whisky Hort and Flickenschild, cask #MoS20022, Marsala hogshead finish, 105 bottles)


Another micro-bottling, but we have all faith in this excellent German bottler – and in Marsala. Colour: amber. Nose: the Italian side or Marsala seems to have taken over, with even notes of amaretto and maraschino, but I have to add that these almonds and cherries just work. Cherries are about almonds anyway (we'll explain later). Behind all that, various yeasty and spongey cakes. Mouth: caramel ice cream, fudge, also old musty barrel, mushrooms, some cheesy sourness and, well, just some old wine wood. Not totally sure anymore… Finish: rather long but rugous, bitter, even mustier, with two tons of green walnuts, including their husk. Comments: tough guy. I would suppose it was ultra-dry, fino-type Marsala. Liked the nose rather a lot but I had some trouble with the palate. Crazy finishings…
SGP:462 - 78 points.

Inchmurrin 23 yo 1997/2020 (48.5%, Liquid Treasures, bourbon barrel, 115 bottles)


Colour: straw. Nose: awesome. Tiny herbs, wormwood, dill, touches of metal (pennies), angelica, the smoke of a cigarette, a curious feeling of artisanal cachaça, fresh almonds, damson spirit… It's really rather unusual, in a good way. Lovely indeed. Mouth: some fruit salad that would have involved a few fruits about to start to commence to rot, plus a salty tang, some chalkiness, plus a peatiness that sends you straight to Kildalton. Finish: rather long and really very salty. Either they've added seawater, or they've rolled the barrel in the ocean. Or do some molecules simply trigger your tastebuds and generate this huge saltiness? Comments: incredible, unusual drop. But should Inchmurrin really be this peaty?
SGP:365 - 88 points.

Loch Lomond 'Single Grain Peated' (46%, OB, +/-2021)


Floral and smoky, does it say. Apparently, this is peated malted barley from a Coffey still. For crying out loud! Which reminds us that what defines 'grain whisky' is not the grain, it's the way of distilling it. I'd add that we've heard 'things' about this expression… Colour: white wine. Nose: huge chlorine at first, municipal swimming pool (cannot not think of Mr Bean), then more and more fat and oil, ham fat, paraffin, suet… It would then never stop getting easier and more lemony, coastal, and simply Ardbeggian. I'm serious. Mouth: were all the plates disengaged? In no way would I have said this was grain whisky, it is as fat as any malt, very salty once more, with a lot of iodine and… Ardbeg. Wondering if they couldn't replicate just any new make… Finish: very impressive, long, more medicinal, with a wonderful tarry and salty tightness. Comments: incredible young grain whisky. I would have never imagined… This one would be a star at any blind tastings. Extremely impressed, once more.
SGP:467 - 87 points.

Croftengea 10 yo 2006/2016 (53.8%, Single Cask Collection, bourbon, cask 496, 301 bottles)
Colour: straw. Nose: a little hot, perhaps a notch feinty, with mashed potatoes, carrots and turnips, slightly metallic, with some clay, damp earth, brussels sprouts… I would say this baby may need to come to its senses, water should help. With water: not too sure, some inky porridge? Stewed parsnips and salsify? A lot of fun though. Mouth (neat): immediately excellent, with this feeling of ashy, smoky lemons that's certainly not a first. Some bitterer, vegetal notes too, very nice. With water: the rooty vegetables are back, which I find awesome. Great soup. Finish: long, with more smokiness. Comments: this one whisky is excellent for your "five a day". We used to joke with that twenty years ago, we may need those old jokes again.
SGP:365 - 85 points.

Inchmurrin 14 yo 2003/2017 'Order' (53.3%, OB for The WhiskyNerds, cask #17/168, 174 bottles)
Order? Do they realise that little Whiskyfun is a French website (even if the server's located in Switzerland)? Colour: white wine. Nose: a gentler Inchmurrin, more on custard, croissants (we told you we were French), crystallised quinces, dried papayas, a little ginger liqueur… Did we, indeed, find an Inchmurrin that's got the specs of Inchmurrin? With water: chalk and porridge, fresh baguette (S., please) and new book, with a few whiffs of mango. Mouth (neat): extremely sweet, candied, on toffee apples and lemon curd. Very much focused and, let's say it, limoncello-y. With water: no further developments. Perhaps lime. Finish: medium, a tad doughy and metallic. Comments: very good, just not totally extraordinary – as always, only a personal impression.
SGP:551 - 83 points.

Where are we? Do we say two more, before we call this a tasting session?

Croftengea 15 yo 2006/2021 (53.2%, The Whisky Trail, Silhouettes, hogshead, 342 bottles)


Colour: straw. Nose: this baby might be a little more Laphroaiggesque than Ardbeggian, which you could translate as 'more medicinal, less tarry'. Brine, seawater, cough medicine, some toasted cake and, wait, perhaps, tiny whiffs of snails baked in butter and garlic. Which, incidentally, is one of Angus's catnips. Angus's birthday is on… Oh forget. With water: plaster, ashes, new magazine, roots… Mouth (neat): right, just excellent, if a notch elementary. Plain rubber, salt, lemon, brine, grapefruits, samphires, oysters. Finally, oysters! With water: bed of roses, with more syrups, popcorn and salted peanut butter. Finish: long, with a few oak tannins flying around. No problems. Saltier aftertaste. Comments: impeccable. They've been benchmarking some distilleries, for sure, and did a great job.
SGP:466 - 87 points.

Our very last one, this, for and kind of from Ukraine!

Inchfad 'Gunpowder UA' (46%, Ukrainian Whisky Fans Association Kyiv, 435 bottles, 2022)


We had tried a superb Blair Athol for Ukraine on April 28, this is the other bottling, named 'Gunpowder UA' instead of 'Resistance UA'. Indeed, this Inchfad was bottled to support the Ukrainian Armed Forces. Whisky for weapons, that's a strange and challenging feeling but we probably need to push ourselves beyond our natural boundaries here, some causes are simply just and bear no tepid wishy-washy feelings. So, yes, go Ukraine!!! Colour: whiter than white. Almost. Nose: you cannot make a whisky that's closer to the distillate than this. Rubber boots, pear and cherry juices, olive brine, lamp oil, tinned sardines and mackerels, pencil lead, mezcal and tincture of iodine. In truth, it is a wonderful spirit. Mouth: proof that very young distillate-led whiskies can be stunning. Let me first swear that I'm not pushing all this, but I'm not sure I've ever found a very young un-oak-doped malt whisky that was as brilliant as this. And, to give you an idea, as pear-and-mezcaly. I'm serious. Finish: exceptional olives, smoked bread dough, and lemon cake, plus… Caol Ila this time. Totally blazing, for a rather long time. Comments: I do certify that I've assessed this spirit regardless of the cause it is supporting. Signed: Serge, who's super-glad he's bought a bottle, which will be empty before the end of the month of June. Certainly a hit with oysters, smoked salmon and caviar.


SGP:567 - 90 points.

Good, sadly no Craiglodge but a fact: I've been underestimating Loch Lomond for too long. And stand fast, Ukraine!

By the way, we've still got a good bucnh of Loch Lomonds to try. Coming up soon...