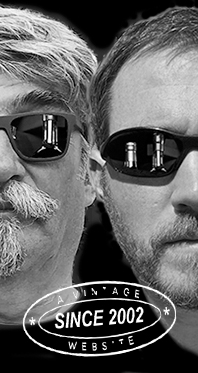 Home
Thousands of tastings,
all the music,
all the rambligs
and all the fun
(hopefully!)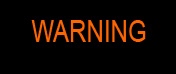 Whiskyfun.com
Guaranteed ad-free
copyright 2002-2022



A Quatuor of young Iberian Glenallachie

All finished / enhanced / flavoured / boosted with some Iberian wines. As long as the crown jewels are not hit, we are totally fine. (Picture Glenallachie)

Glenallachie 6 yo 2015/2022 (56.8%, Claxton's for Fadandel, PX octave finish, cask #C22049, 69 bottles)


Colour: gold. Nose: boosted indeed, but rather balanced, with some fruity varnish, nail polish, new wooden furniture (from that Swedish shop) and bubblegum, as well as a little lighter pipe tobacco. With water: rather geared towards cakes and toasted brown bread. I mean brown toasts, plus roasted peanuts and sesame, halva, those things.. Mouth (neat): extremely fruity, with a lot of mandarin and strawberry flavour, chewy fruit candies, marshmallows, bubblegum… In the background, a little leather and tobacco are bringing some bitterness. With water: the PX kept behaving, that's nice. Not many changes, just a little spiciness and perhaps more citrus at the massive fruit section. Finish: long, on the same flavours. Some unexpected smokiness in the aftertaste. Comments: these days they really manage to make a six years old taste like a ten years old. With the rise in interest rates, that's even better – as long as they don't play it 'NAS'. Surprisingly good.
SGP:641 - 85 points.

Glenallachie 8 yo 2012/2021 (66.3%, The Art Collection, Italy, First fill sherry butt, cask #900026, 270 bottles)


Lovely artwork by Franco Gasparri on this one. Colour: light amber. Nose: we really aren't that far from young Octave, it's just that this quasi-lethal strength makes it hard to be nosed serenely and with no fear. Plankish, but that's to be expected at 66%. With water: gets dry, on dry brown beers, chocolate, coffee, savoury sauces and indeed some varnish. Mouth (neat): very creamy, oily, and yet tart, on concentrated lemon juice and, well, a feeling of downing some melissa essential oil. With water: really good and indeed, extremely close to the Claxton's, just a tad drier once more, with a tobacco-y bitterness and some black tea and chocolate. Perhaps was it an oloroso cask this time. Finish: notes of walnut liqueur and more chocolate and coffee. A little Starbucksian, just infinitely better (apparently, they just launched some chocolate-flavoured coffee 'inspired by nostalgic summer moments' – can't make that up.) Comments: textbook modern work with good wood and a young rather flawless distillate.
SGP:551 - 85 points.

Glenallachie 2011/2022 'Cuvée Cask Finish' (54.9%, OB, Kirsch Import)
This little Glenallachie was finished in three different kinds of casks, not successively I would imagine, namely PX puncheons, Madeira barriques and Port pipes. Colour: a little pink/apricotty, that's the Port. If you're into wine, say this is the colour of most Rosés des Riceys, slightly 'oeil de perdrix' (partridge eye). Nose: perhaps the best sangria ever – and the strongest. I'm surprised this seems to work very well. Blood oranges, peonies, some bread dough, touches of cherries (kriek beer), pears, bananas… Very nice balance between those woods, rather without those small berries that red wine may impart and that, in my book, don't quite belong in whisky. With water: this time again the whisky is coming out, with some breads and pastries. Malt and fudge. Mouth (neat): good winesky! Some strawberries this time, peaches, bellini, tonic water (it's a little fizzy in a way)… With water: seriously, you could almost call this a Scottish Spritz. Good fun. Finish: more Spritz, plus grasses. Pink grapefruit in the aftertaste, I would say plus a little sweet pepper. Comments: this would be more reminiscent of 'nostalgic summer moments' than Starbucks' latest. We keep cruising along the 85-line.


SGP:551 - 85 points.

Glenallachie 13 yo 2008/2021 (56.8%, North Star Spirits, sherry butt, 690 bottles)


Colour: light mahogany. Nose: on full sherry mode, Mars bars, pecan pie, metal polish and gunpowder (not S.), walnut cake, cappuccino, cigars, hoisin sauce, sweet Texan BBQ sauce… With water: real artisan chocolate (organic, fair trade, saves the planet, apes and bees). Mouth (neat): rich, reminiscent of that other Distillery that starts with Glen but would rather end with -clas, drier that I would have thought, globally rather on lemon zests, black chocolate and miso. Oh and hoisin sauce and fresh black pepper. That's a combination that's working particularly well. With water: it's really dry, peppery and full of tobacco. Watch it, too much water disjoints it a little bit and makes it really drying. Finish: long and very chocolaty. The expected fruitcake in the aftertaste (loaded with figs). Comments: bordering sherry-monsterness if not monstrosity, actually very good.


SGP:651 - 87 points.