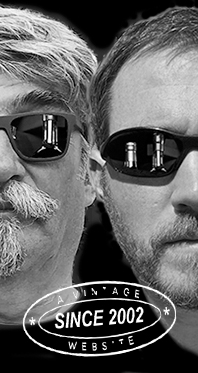 Home
Thousands of tastings,
all the music,
all the rambligs
and all the fun
(hopefully!)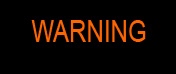 Whiskyfun.com
Guaranteed ad-free
copyright 2002-2022



A bag of Dufftown

Dufftown means Bell's, while Bell's means… Well, the paradigm seems to have changed quite a wee bit since Diageo have launched their phase two of Their Singleton operations (after Their first Singletons of Auchroisk, in the 1990s)

(Magazine ad, mid-1950s. We're still using the very same tasting techniques at WF)




The Singleton of Dufftown 12 yo (40%, OB, +/-2021)


It says 'Luscious Nectar' on the label. I say with a statement like that, it'd better deliver, given that the first Singletons, back in 2012, didn't quite convince this humble taster (WF 75, but the livery was very different – so what?) I would add that I've not yet really understood much about that kind of umbrella-brand named The Singleton. Colour: gold. Nose: very malty, and pretty grassy. Between a pint of Guinness and some apple peel, with a touch of rubber too, quite possibly from some sherry wood. Rather dry. Mouth: to be honest I do not remember that older expression of The Singleton of Dufftown 12, but it seems that they've improved the make, making it cakey, malty, rather kind of 'big' despite the lower strength, with some echoes of sherried Mortlach. Finish: rather long, dry, with more coffee, Nescafé, chicory coffee... Comments: coffee, who would be against that. Strictly nothing to do with earlier batches.
SGP:362 - 82 points.

Perhaps a clean young one now, to get a better grasp of the distillate?

Dufftown 7 yo 2009/2016 (46%, Carn Mor, Strictly Limited, bourbon barrel, 660 bottles)


This for the record. Colour: white wine. Nose: it's a little grassy, gristy, fermentary, with some sourdough, fresh sesame and lager. Or there, pilsner, and apple juice. Not much to add, but this is pleasant. Mouth: as cakey and malty as the OB, so indeed that's part of the make, with once again a feeling of 'Mortlach'. No wonder, just have a look at a map… Finish: rather long and pretty good, fattish, oily, malty. Barley water and coffee once more. A smokier aftertaste, reminding us that in the old days, people would always claim that 'Scotch was smoky'. This one is. Comments: one of those Speysiders that can feel sherried even when they're not.


SGP:362 - 82 points.

Dufftown 12 yo 2008/2020 (58.8%, Golden Cask, bourbon barrel, cask #CM262)


This by the House of MacDuff. Some good young natural malts. Colour: white wine. Nose: same, just hotter because of the hotter strength. Coffee and miso, sounds strange but it's not unpleasant. With water: fermenting malt, miso indeed, crepes and pancakes, a wee metallic touch (old tin box)… Mouth (neat): very good! Peach syrup, malt, stewed rhubarb and angelica. All that is working extremely well. With water: pure, plain, exquisite natural maltiness. You cannot not consider that they've got m.i.l.l.i.o.n.s. of such casks lying up there in Scotland, but that should give us faith in the future. Right, other than that and by definition, it is not exactly an extraordinary malt whisky, but it's very good. Finish: long, on cakes, malt, beers and… hold on, fresh strawberries! Comments: less smokiness this time; a very good 'average' malt.


SGP:551 - 83 points.

Dufftown-Glenlivet 12 yo 2007/2020 (53.6%, Cadenhead, Rum Cask, Caribbean rum barrel, 258 bottles)


This baby's spent two years, from 2018 to 2020, in a rum cask. We've known some English sailors who've done just the same (we're joking - barely). Perhaps even a Prime Minister. Colour: white wine. Nose: a little uncertain, grassy and a tad glue-ey, with some grassy/fermentary notes that are a tad extreme in their grassy-fermentariness. See what I mean, I'm sure. Not totally sure the rum tangoes well with the malt here. With water: it's okay, it's okay. Mouth (neat): fine, maltier, rather a little hot. Rubbery bananas. With water: the rubber's back. Some dissonances. Finish: medium, with a touch of salt. A malty grassiness and assorted grassy malts. Right. Comments: for the record. A little whisky that may not make it to Bonhams' around the year 2030. Please remind me, what was it?
SGP:361 - 76 points.

Dufftown 13 yo 2008/2021 (57.6%, Artful Dodger, bourbon barrel, cask #700203)


Colour: white wine. Nose: crushes the bizarre Cadenhead, with what's called brioche, biscuit, sponge-cake and IPA (pick your brand, they all make IPA at breweries all over the world). Some ripe bananas too. With water: clean, pure maltiness. If you like malt whisky and do not need any flavourings (peat, wine, oak) you should like this. Mouth (neat): yes, good, natural, a little hot, fruity, malty, coffeeish… With water: bingo, apple juice, even young calvados, dry beers, doughs, bakers' yeast… Finish: long, dry and all-natural, with a signature on lemons and apples, which is one of the best known to whisky people. Comments: again, probably one in several millions, but this is exactly why we're into malt whisky.


SGP: 451- 84 points.

Dufftown 14 yo 2008/2022 (59.5%, North Star Spirits, refill hogshead, 241 bottles)


Colour: white wine. Nose: more acids, tight white wines, pizza dough, fermentary white beers, sourdough, ferments… Ooh this I usually like. With water: old floor-clothes and yeasts and wool and damp plaster. Some kind of very fermentary broth, plus fresh focaccia, with bits of olives inside. That's almost pornographic in my book. Mouth (neat): hurray, massive beers, sour juices, salsify (but yes), parsnips, black nougat, demerara sugar, lemons… With water: triple-hurray, but this is the worst stage, for it is getting a tad dirty, with notes of stale beers. We were going too high anyway. Finish: long, tight, a little adverse to water, and perhaps a little intellectual. And a little smoky. Comments: no, it's really very good, malty to its core and extremely natural and yeasty… Impressive, as long as you like them very malty, as we do. Or this would be williams-pears.com.
SGP:452 - 88 points.

Time to have a last one, perhaps…

Dufftown 11 yo 2008/2019 (48%, Milano Whisky Festival, finished in a Diamond Rum cask, 326 bottles)


This one spent twenty months in an ex-Demerara rum cask. Agreed, that sounds a little unlikely, but as we always say, our Italian friends would tend to give extra-care to anything they put into their mouths. Including those magic mushrooms on the label. Let's see… Colour: white wine. Nose: once again, it is one of those bready, brioche-y, malty ones. Warm focaccia, naturally, and little rum that we can detect. With water: no Diamonds in sight, rather fresh breads of all kinds. Claro. Mouth (neat): just very good, malty, slightly smoky, with fresh fruits (lime this time, also cider apples) and just doughs. Dough, dough, dough and a little chlorophyl, grass… With water: this tight yet light smokiness that could remind some of 'light peat', plus grasses. Very dry. Finish: medium, very grassy, but with nice notes of apple, pear and quince juices, plus dry waxes in the aftertaste. Comments: I think we've found a little smoky Mortlachness this time again.
SGP:352 - 84 points.

I think we've had our 'towns, so see you.