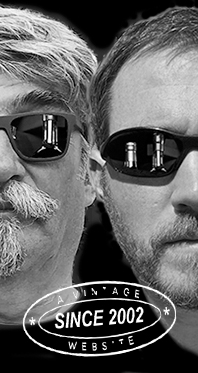 Home
Thousands of tastings,
all the music,
all the rambligs
and all the fun
(hopefully!)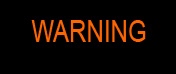 Whiskyfun.com
Guaranteed ad-free
copyright 2002-2022



---

Angus's Corner
From our correspondent and
skilled taster Angus MacRaild in Scotland
A few mixed pairs
Always a fun way to try a broad swathe of different drams. We'll kick off with some newish blended malts if you don't mind…

J G Thomson & Co Blended Malt 'Sweet' Batch 1 (46%, OB, 2021)
Part of a new range of flavour profile themed blended malts from the sibling stables of the SMWS. Colour: gold. Nose: I suppose it does indeed 'feel' sweet. Very Speysidey, coconutty in non-artificial way which I quite enjoy and with rather a lot of apple sauce, custard, barley sugars and a little limoncello. I find it sweet but in a rather fulsome way, which is pleasing. Mouth: as on the nose there's a robustness here I didn't quite expect. Rather spicy, warming, overtones of clean, slightly active oak coming through. More custardy gooey vibes and a wee hint of nutmeg and cinnamon. But, indeed - sweet. Finish: a wee bit on the short side but glows with creme caramel sauce and baked apple. Comments: sweet, unarguably. The kind of simple, hyper-easy, uber-modern whisky you could just guzzle all the live-long afternoon.
SGP: 641 - 82 points.

J G Thomson & Co Blended Malt 'Rich' Batch 1 (46%, OB, 2021)
Colour: orangey gold. Nose: ok, I think I get it. This is absolutely much 'richer' in that it's more obviously sherried. A clear influence of modern sherry-seasoned casks with these rye spices, background pencil shavings, boozy-Christmassy cake and bits of liquorice and marzipan. Again simple and direct, but then isn't that an asset when your bottling has a one word descriptive title? Mouth: the wood bites a little deeper in the mouth. Aniseed, cloves, woody mulling spices, and again these glowing, boozy fruit cake notes. Nice chewy quality about the palate. Finish: good length, increasingly spicy and warming, softer oak tones balancing with some spiced oranges. Comments: Rich? Check! I like this one a wee notch more due to the heft. Smartly composed, easy drinking and fairly priced I would I'd say.
SGP: 561 - 83 points.

Deanston 9 yo 2012/2021 (51.4%, Dram Mor, cask #95, madeira finish, 274 bottles)
Dram Mor seem to be issuing quite a few clever and well executed finishings these days. Let's see how Deanston + Madeira tallies up… Colour: white wine. Nose: rather winey and tart at first nosing. Gooseberry acidity, crisp green apple, grape must and then comes more 'Deanston-esque' stuff like mashed cereals, malt extract and mineral oil. Quite fun. With water: shoe leather, putty, limestone and mashed potatoes. More towards youthful Deanston now I would say. Mouth: whacky and fun. Rather like a genever on arrival with these slightly bonkers notes of juniper, aniseed, sweetened cereals, olive oil and fresh green herbs. Again it's globally rather sharp and punchy. With water: a bit brighter, fresher and more pure overall now with chalk, lemon peel, white pepper and some firmer impressions of canvass and wool. Finish: medium, peppery, lightly sooty and drying. Comments: a bit all over the place but also quite fun and charming to follow on this meandering journey. Not sure what the madeira is technically doing here, but you feel its presence in a way that manages to never become extreme.
SGP: 461 - 84 points.

Deanston 14yo 'Organic' (46.3%, OB, -/+ 2017)
I don't try much official Deanston, but I see Serge is a fan. I'll have to make more of an effort… Colour: straw. Nose: lots of mashed cereals, banana skin, fresh wort, warm grist - all those evocative 'active distillery' vibes. Also some lemon peel, sourdough starter and fruit scone mix. Feels pretty raw and natural. Mouth: a wee tang of carbolic acidity, then more general beery richness, nettles, hops, lanolin, crushed oatcakes, ink and waxed canvass. Drying, richly cereal and very much towards a rather austere and even older style of malt whisky I would say. Some sunflower oils, fresh breads and a hint of sandalwood and dried flowers. Finish: medium in length, getting very beery, dry and lightly hoppy now. Some pollen dust and plain buttered toast. Comments: I enjoyed this more than I thought I would and more than the nose suggested. I think the palate in particular displayed a beery, austere charisma that's quite unusual these days.
SGP: 462 - 86 points.

Craigellachie 13 yo 2007/2021 (46%, Mossburn, Oloroso finish)
One of a raft of indy releases from the team behind the new Torabhaig distillery on Skye. Colour: pale amber. Nose: slightly candied at first, but that's alongside the expected 'weight' of Craigellachie distillate that comes through swiftly. Wet leaves, petrichor, milk chocolate digestives and a little rather fruity black coffee. Mouth: nicely spicy, jammy and just the right amount of sweetness that would make you think of herbal cough medicines and liquorice. Although there's also a bit of active oak nibble around the sides of the tongue. Finish: good length, the Craigellachie meatiness comes through quite assertively now. Mulched tobacco, damp earth and cocoa. Comments: a well-executed sherry finish that, despite a wee bit of pushy wood here and there, preserves and elevates many of the finer aspects of the Craigellachie distillate.
SGP: 562 - 85 points.

Craigellachie 2006/2020 (54.9%, Caora, cask #8101283, refill barrel, 215 bottles)
Colour: straw. Nose: much fatter and sinewed with this very juicy and plush malty sweetness. Background waxiness, mineral oil, shoe polishes and this impression of hot draff and sweet wort. Craigellachie can be a compelling and enchanting make when presented in natural form like this, easy to see why those dyed in the wool whisky geeks at Caora would select such a cask. With water: dusty, chalky, floral and tautly structured with this brittle waxiness and impressions of pollens and dried flowers. Mouth: oily, mouth-coating, surprisingly herbal and with these wee medical traces in the background as well. A nicely chewy maltiness, some fennel and touches of mint tea, verbena and camphor. With water: still very thick in texture and on things like fennel, aniseed, dried flowers, waxes, herbal ointments and mineral oils. Finish: good length, nicely drying, toasty cereals, shilling ales, bitter herbs and wee sooty touches. Comments: is Craigellachie an underrated distillate? It's very a gungy and quite brutal make at times, but for fans of charismatic spirit it's undeniably fascinating. This is a really good example I think- a smart selection!
SGP: 462 - 87 points.

Glenrothes 9 yo 2012/2021 (57.4%, Dram Mor, cask #3061, madeira finish, 292 bottles)
The folks at Dram Mor are clearly fans of Madeira… Colour: gold. Nose: I'm not kidding, but… madeira cake is what I'm getting up front. Sticky fruit cakes, plum wine, flower honey and rather sweet dessert wine notes. All very easy and appealing. With water: a mix of suet and bouillon on one hand, with shoe leather and miso on the other. Mouth: here the stickiness of the madeira remains but it's also a bit more earthy, fat and full of praline, tobacco and leafy notes. Sweet caffe latte and milk chocolate. Perhaps a tad cloying now? With water: still rather cloyingly sweet, now going towards biscuits and things like Tunnocks Teacakes (if you don't know, you should!). Flower nectars, golden syrup and boiled sweets. Finish: medium, sticky sweet, some milk stout and digestive biscuit. Comments: all very fine, just a bit too sweet for me.
SGP: 741 - 83 points.

Glenrothes 20 yo 1997/2017 (52.3%, The Whisky Agency 'World Bar Tour', cask #7162, sherry butt, 218 bottles)
Colour: deep mahogany. Nose: leathery, earthy and tobacco-drenched old school sherry. Full on walnut liqueur, hazelnut oils, fir wood resins, sultanas soaked in old Armagnac, dunnage earth, bitter dark chocolate and many tiny notes of cherry wine, cough sweets, wild strawberries and eucalyptus. Superb and totally sumptuous sherry that embodies many styles simultaneously. With water: robustly earthy now, simmering espresso, roasted pigeon, Manhattan cocktail and celery bitters. Deeply, darkly earthy, meaty and full of stewed fruits. Mouth: leaf mulch, damp, leathery tobaccos, mushroom powder, dark chocolate and hessian with lots of wee suggestions of cloves, game meats, brown bread and five spice. Lots going on which makes the whole thing greatly entertaining. With water: continues this fusion of spices, game meats, chocolates, earths and many bitter herbs, tobaccos, dark grained breads and heavy ales. Finish: long, going into very classical rancio, balsamic and earthy territories. An impeccable sherry cask that is riddled with game, coffee and walnuts in the aftertaste. Comments: a style of sherry cask that raises more questions than it answers in this day and age. That aside, quality is totally top notch. A great and bonnie sherry monster!
SGP: 562 - 91 points.